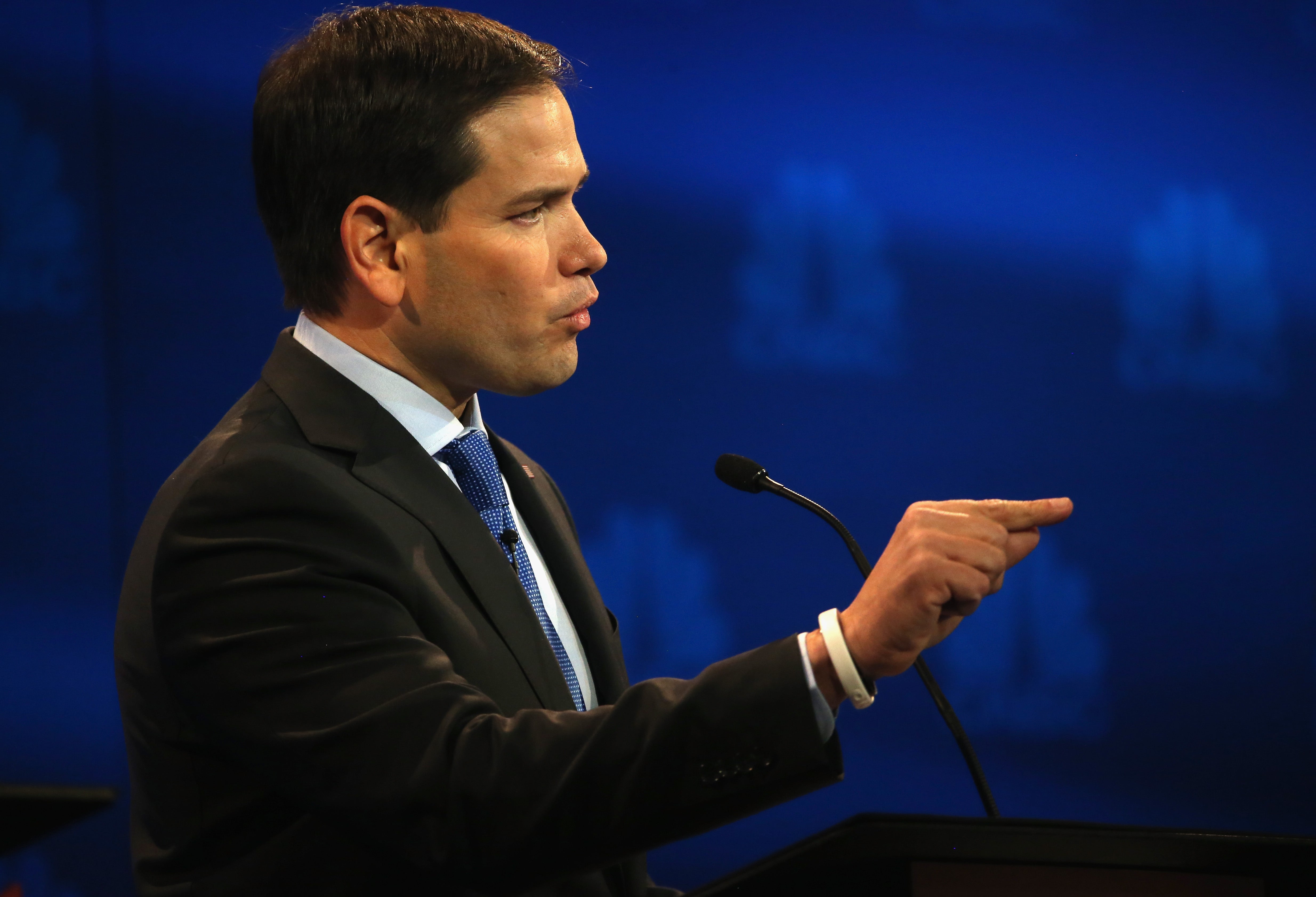 Republican debate fact check: Marco Rubio defends Senate attendance
Florida Sen. Marco Rubio has come under fire for missing a relatively large number of votes in the Senate, but in Wednesday night's GOP debate, he defended his record by comparing it to the records of other senators who ran for president.
"Back in 2004, one of my predecessors to the Senate by the name of Bob Graham, a Democrat, ran for president, missing 30 percent of his votes," Rubio said in the CNBC debate, held in Boulder, Colorado. "Later that year, in 2004, John Kerry ran for president, missing 60 to 70 percent of his votes... In 2008 Barack Obama missed 60 or 70 percent of his votes."
Rubio has missed 11.5 percent of his votes from January 2011 to October 2015, a number that is "much worse than the median of 1.6 percent" compared to his colleagues, according to the website GovTrack. That record prompted the South Florida Sun Sentinel to call for his resignation.
Rubio noted that the same newspaper actually endorsed Kerry and Obama, calling it "another example of the double standard that exists in this country between the mainstream media and the conservative movement."
Putting aside whether it's appropriate for a senator to miss so many votes, Rubio was right about the other senators. GovTrack shows that Graham did miss around 30 percent of his votes in the last quarter of 2004 -- and more than 70 percent of his votes through the third quarter of 2003. Kerry did miss an overwhelming majority of votes in 2004 during his presidential bid, as did Obama in 2007 and 2008.
Thanks for reading CBS NEWS.
Create your free account or log in
for more features.