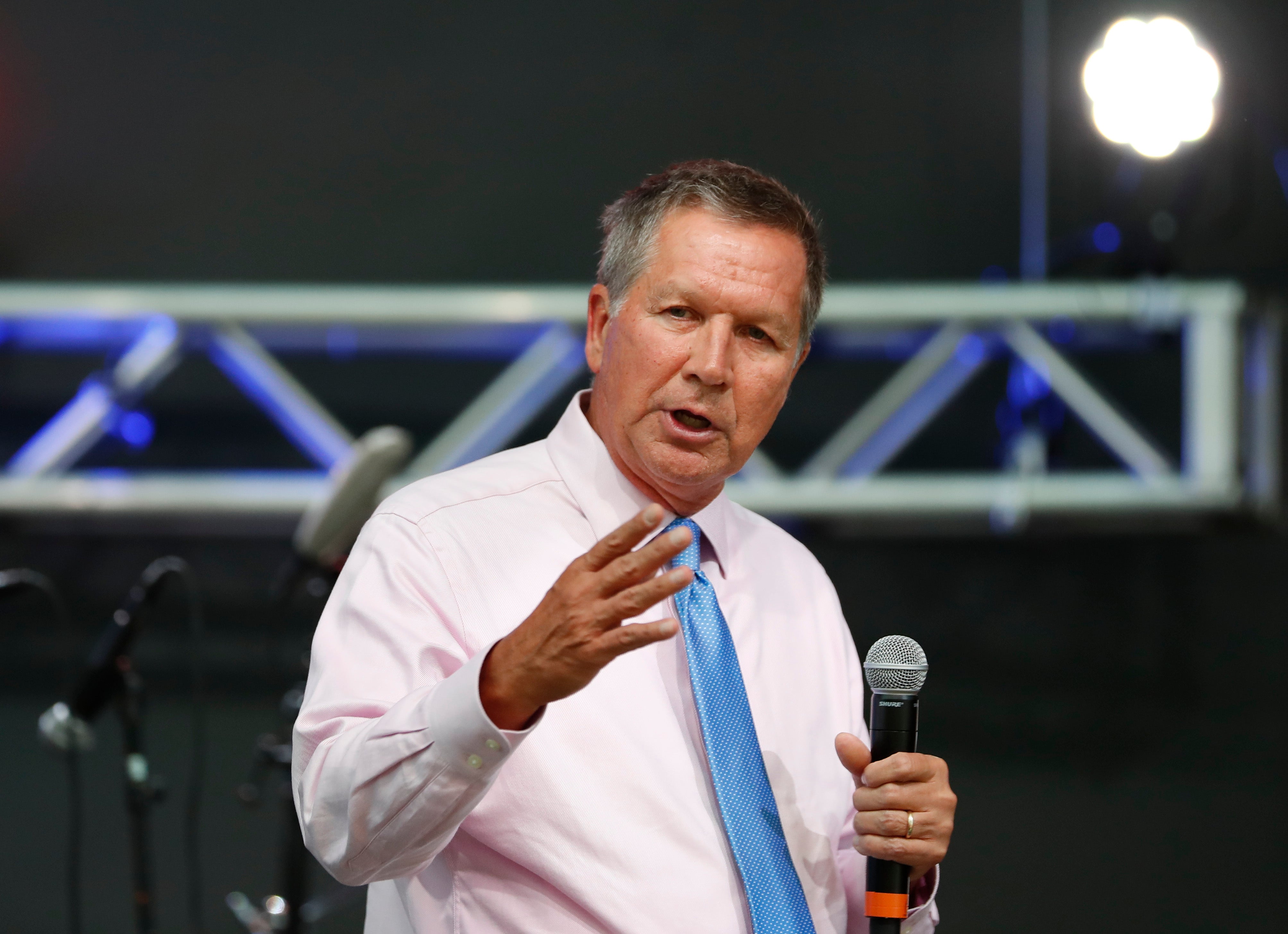 Report: Trump Jr. offered Kasich chance to be "the most powerful VP in history"
Republican nominee Donald Trump reportedly offered Ohio Gov. John Kasich a chance to be his vice president with a vast policy portfolio, according to a new report.
Donald Trump Jr. went to a Kasich adviser with an offer, the report in the New York Times Magazine, said: if Kasich joined the ticket, he could be "the most powerful vice president in history."
By that, Trump Jr. said he meant Kasich would "be in charge of domestic and foreign policy," according to the Times.
When the Kasich adviser asked what Trump would then be in charge of, Trump Jr. simply replied: "Making America great again."
If Trump was hoping for a positive answer from Kasich, it has seemed from the start like that wouldn't happen. Despite the fact that he's the governor of the state in which the Republican convention is being held, Kasich has made it clear he will not be attending the convention.
Back in June, he told CBS' John Dickerson it was "absolutely" a possibility for him to walk into the convention hall without endorsing Trump, and to date, he has not.
Still, he's been present in Cleveland and around the state for a handful of other events, including some that seemed almost designed to troll Trump--including a speech to the U.S. Hispanic Chamber of Commerce and a meeting with the Mexican ambassador to the U.S.
The rhetoric between Trump's advisers and Kasich's advisers has also ratcheted up since the convention began. Trump campaign chairman Paul Manafort said Monday that Kasich is "embarrassing his party in Ohio" by not showing up to the convention, calling his lack of endorsement "a dumb, dumb, dumb thing."
Kasich's team said the governor is "taking the high road." "He's not going to get into a back-and-forth with anybody this week," spokesman Chris Schrimpf told Politico.
Trump responded to the story by tweeting that he never asked Kasich to join the ticket:
Thanks for reading CBS NEWS.
Create your free account or log in
for more features.