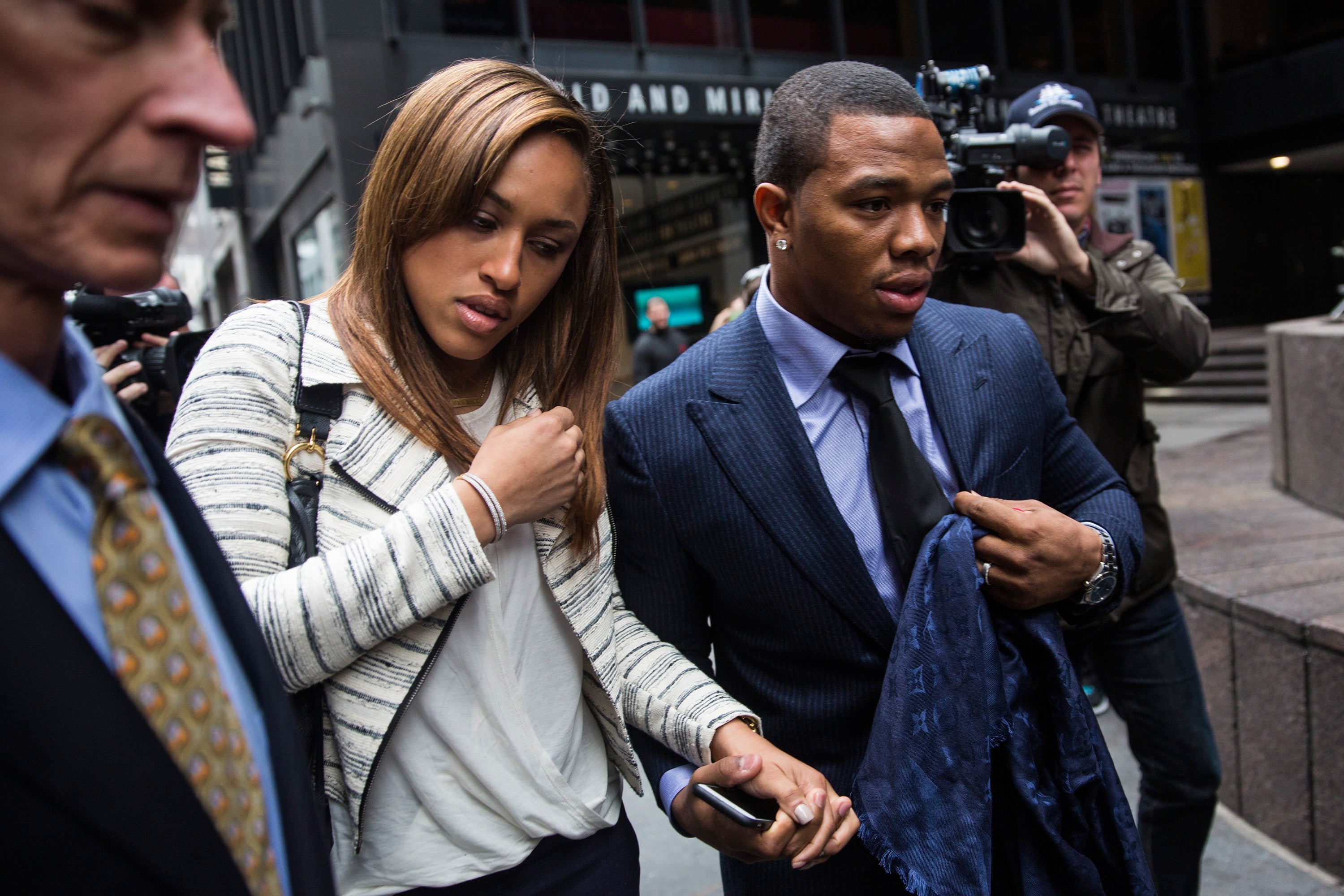 Ray Rice wins appeal, suspension lifted
NEW YORK - Ray Rice has won the appeal of his indefinite suspension by the NFL.
An arbitrator ruled Friday that his suspension should be vacated immediately. Former U.S. District Judge Barbara S. Jones said Commissioner Roger Goodell's decision in September to change Rice's original suspension from two games to indefinite was "arbitrary."
Jones was deciding whether the NFL overstepped its authority in modifying Rice's two-game suspension after video of the Baltimore Ravens running back punching his fiancee- now his wife, Janay - became public.
Rice was released by the Ravens when the video went public. Rice and the union claimed he was essentially sentenced twice.
In her decision, Jones wrote:
"Because Rice did not mislead the commissioner and because there were no new facts on which the commissioner could base his increased suspension, I find that the imposition of the indefinite suspension was arbitrary. I therefore vacate the second penalty imposed on Rice. The provisions of the first discipline - those regarding making continued use of counseling and other professional services, having no further involvement with law enforcement, and not committing any additional violations of league policies - still stand."
Rice thanked Jones, the union and his wife in a statement, saying: "I made an inexcusable mistake and accept full responsibility for my actions. I am thankful that there was a proper appeals process in place to address this issue. I will continue working hard to improve myself and be the best husband, father and friend, while giving back to my community and helping others to learn from my mistakes."
In a statement, the NFL said:
"We respect Judge Jones's decision to reinstate Ray Rice from his indefinite suspension for violating the league's Personal Conduct Policy in an incident of domestic violence. Ray Rice is a free agent and has been eligible to be signed by an NFL team since he was released by the Ravens. Based on Judge Jones' decision, he will be eligible to play upon signing a new contract."
The Rices testified at the hearing, as did Goodell, NFL security chief Jeffrey Miller and Ravens general manager Ozzie Newsome.
Rice was suspended indefinitely Sept. 8 for violating the NFL's personal conduct policy after a video of him hitting then-fiancee Janay Palmer was released publicly. Goodell originally suspended the running back for two games.
The incident occurred inside an elevator at an Atlantic City casino in February. The couple married a month later.
The league considered the video made public after the initial suspension to be new evidence, giving Goodell the authority to amend Rice's punishment. Goodell told "CBS This Morning" co-host Norah O'Donnell in September that the league had never seen the full video until it was disclosed by TMZ.
Rice's side also argued that he described details of the incident to Goodell when they met in June. Goodell had called Rice's description "ambiguous" while the player's representatives have maintained he gave exact details.
Rice, a three-time Pro Bowl pick, played in two preseason games for the Ravens this year. His last carry was a 6-yard run against San Francisco on Aug. 7.
Thanks for reading CBS NEWS.
Create your free account or log in
for more features.