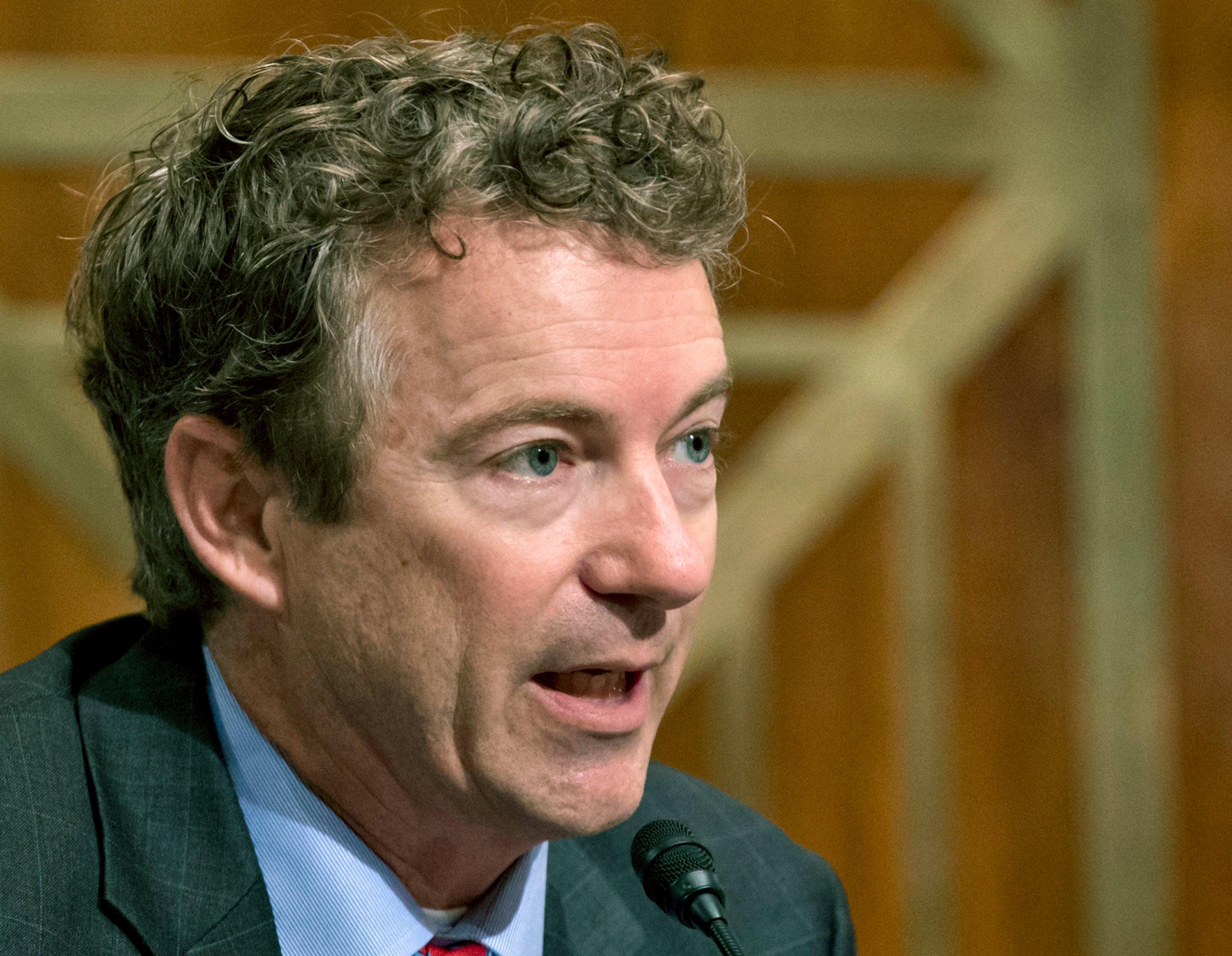 Rand Paul accuses Bill Clinton of "predatory" behavior toward Lewinsky
Sen. Rand Paul, R-Ky., suggested Sunday that Democrat's don't have the moral high ground when it comes to women's issues because of former President Bill Clinton's "predatory" behavior toward then-intern Monica Lewinsky.
"One of the workplace laws and rules that I think are good is that bosses shouldn't prey on young interns in their office. And I think really the media seems to have given President Clinton a pass on this," Paul said on NBC's "Meet the Press" Sunday. "He took advantage of a girl that was 20 years old and an intern in his office. There is no excuse for that."
Paul called was echoing an assessment offered by his wife, Kelley Ashby, in an interview with Vogue when asked on the show whether the subject would be fair game in a presidential campaign. He suggested that it undercut the Democratic argument that Republicans are waging a war on women.
Though Paul said that Hillary Clinton shouldn't be judged for her husband's behavior, he added, "it's hard to separate one from the other. But I would say that with regard to his place in history, that it certainly is a discussion and I think in my state, you know, people tend to sort of frown upon that."
Just after Paul's appearance, Sen. Dick Durbin, D-Ill., chided Paul for bringing up the incident in connection with Hillary Clinton.
"Hillary Clinton has established her own reputation, her own name. And her own basis for running for president should she choose to do it. And the issues that were raised by my colleague Senator Paul have been litigated in the public square for over a decade," he said. "For goodness' sakes, let's judge Hillary Clinton based on her talents and her vision of America should she choose to run for president."
Thanks for reading CBS NEWS.
Create your free account or log in
for more features.