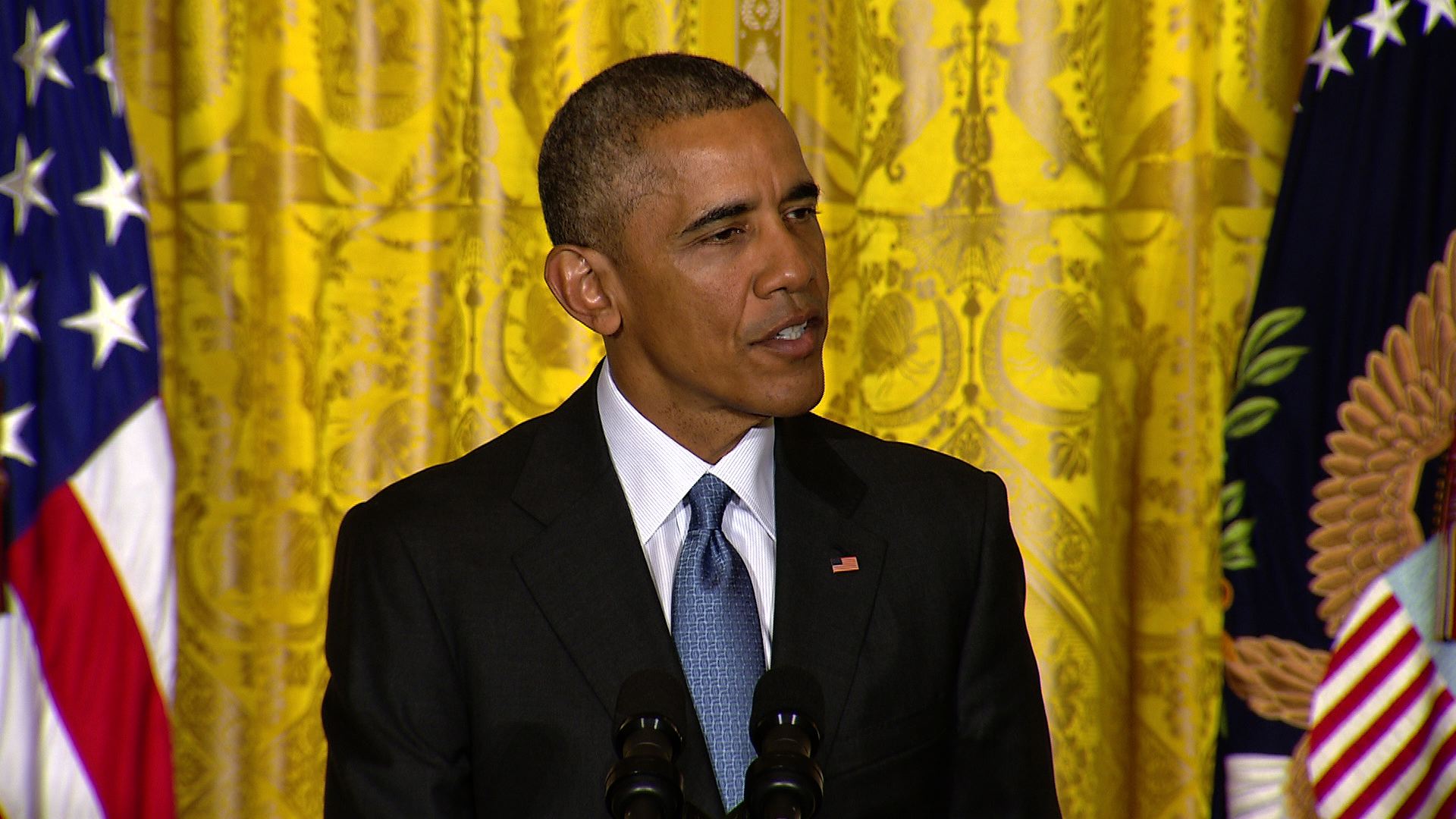 President Obama promises aid for Flint
President Obama said Thursday that the federal government will make $80 million in federal funding available to Flint, Michigan to help the city recover from its water crisis.
"Our children should not have to be worried about the water that they're drinking in American cities, that's not something that we can accept," Mr. Obama said at the White House for a U.S. Conference of Mayors event.
The funding stems from the spending package Congress passed in December. It comes after Mr. Obama signed an emergency declaration for the city but denied Snyder's initial request for a disaster declaration.
A day earlier, the president met with Flint Mayor Karen Weaver while she was on a previously scheduled trip to Washington, D.C. with the U.S. Conference of Mayors.
Michigan's Republican Gov. Rick Snyder, who declared a state of emergency in Flint earlier this month, has taken responsibility and apologized for the crisis that led to the contamination of the water in Flint and has left 100,000 residents without easy access to clean water.
He spoke to CBS News' Scott Pelley on Wednesday and said he doesn't want residents in Flint to consider the water safe.
The crisis dates all the way back to 2014 when a state-appointed emergency manager decided to switch Flint's water source from Lake Huron to the Flint River to save money. But the water from that river was corrosive and caused lead to seep into old pipes.
Thanks for reading CBS NEWS.
Create your free account or log in
for more features.