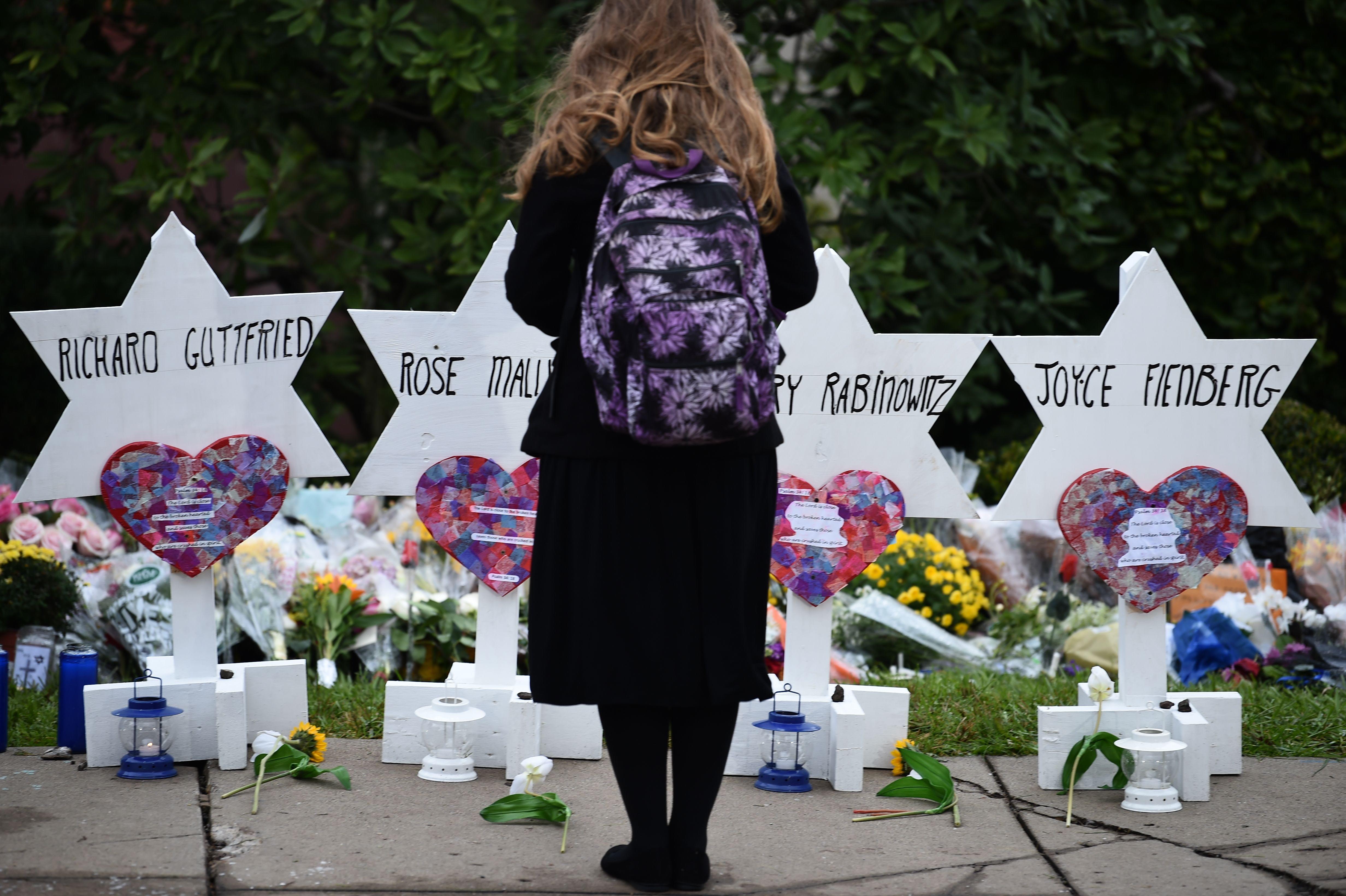 Muslim-led fundraiser nets $150,000 for funeral costs of synagogue shooting victims
NEW YORK — A fundraiser organized by two Muslim-American groups for the victims of Saturday's deadly shooting in a Pittsburgh synagogue reached its goal of raising $150,000 from about 3,600 donors in just over 48 hours. Some of the money is already on the way to victims and their families, and organizers say they hope to cover the funeral costs for all 11 people who were killed.
The fundraiser on the site LaunchGood is a joint effort by the groups Celebrate Mercy and MPower Change. It reached its initial goal of $25,000 in just under six hours after being launched Saturday afternoon, according to Tarek El-Messidi, founder of Celebrate Mercy, a group that teaches about the prophet Mohammed through education and charitable campaigns. The fundraiser welcomes contributions from donors regardless of faith.
"Initially it was intended to be a gesture of solidarity," said Linda Sarsour, the co-founder of MPower Change, in an interview with CBS News on Monday. "We wanted to give more than just 'thoughts and prayers.'"
The organizers increased the fundraising goal several times to reflect the outpouring of giving, according to the fundraising page. On Monday morning, organizers transferred $25,000 via PayPal to the Islamic Center of Pittsburgh (ICP) for families of the victims at Tree of Life Congregation, the synagogue targeted in Saturday's attack. Another transfer is planned for Tuesday morning, according to El-Messidi.
"Right now, because in Jewish tradition funerals happen right away, the priority is to help with funeral expenses," El-Messidi said Monday. The group hopes to cover the entirety of all funeral expenses for each of the victims, El-Messidi said, noting that Jewish funerals in the Pittsburgh area cost roughly $10,000.
Wasi Mohamed, the executive director of the ICP, said Monday that the center was in touch with the Jewish Federation of Greater Pittsburgh, Tree of Life and local funeral homes to figure out how to distribute the funds.
"Pittsburgh is such a tight knit community and the Islamic Center of Pittsburgh are true friends of the Jewish community here," Josh Sayles, director of the Jewish Federation's community relations council, said in an interview. "They have stepped up for us in countless ways. There's few things keeping us going right now, but this is at the top of the list."
The fundraiser surpassed its goal of $150,000 on Monday evening. Organizers had said the goal wouldn't be increased unless the short-term needs of the victims' families exceed that amount, but kept the page open for donations beyond the $150,000 goal, saying any extra funds would be used only on "projects that help foster Muslim-Jewish collaboration and solidarity."
There are no limitations on how victims and families can use the money, Sarsour said.
LaunchGood, the crowdsourcing site hosting the campaign, is a five-year-old Muslim-centered platform for grassroot fundraising efforts. Unlike similar sites like GoFundMe, LaunchGood does not publish the names of donors or how much they give, reflecting a belief in Islam that "the right hand gives, the left hand doesn't know," Sarsour said.
"In Islam, the idea of charity is something to strengthen your relationship with God," Sarsour said. "It's supposed to be something that's secret. You're not suppose to flaunt it."
Other groups have also been moved to charity after Saturday's shooting. A GoFundMe campaign supporting Tree of Life had raised over $742,000 from more than 12,000 donors as of Monday evening. The fundraiser was launched by GoFundMe user Shay Khatiri, an Iranian immigrant living in Washington, D.C., according to his GoFundMe profile.
Thanks for reading CBS NEWS.
Create your free account or log in
for more features.