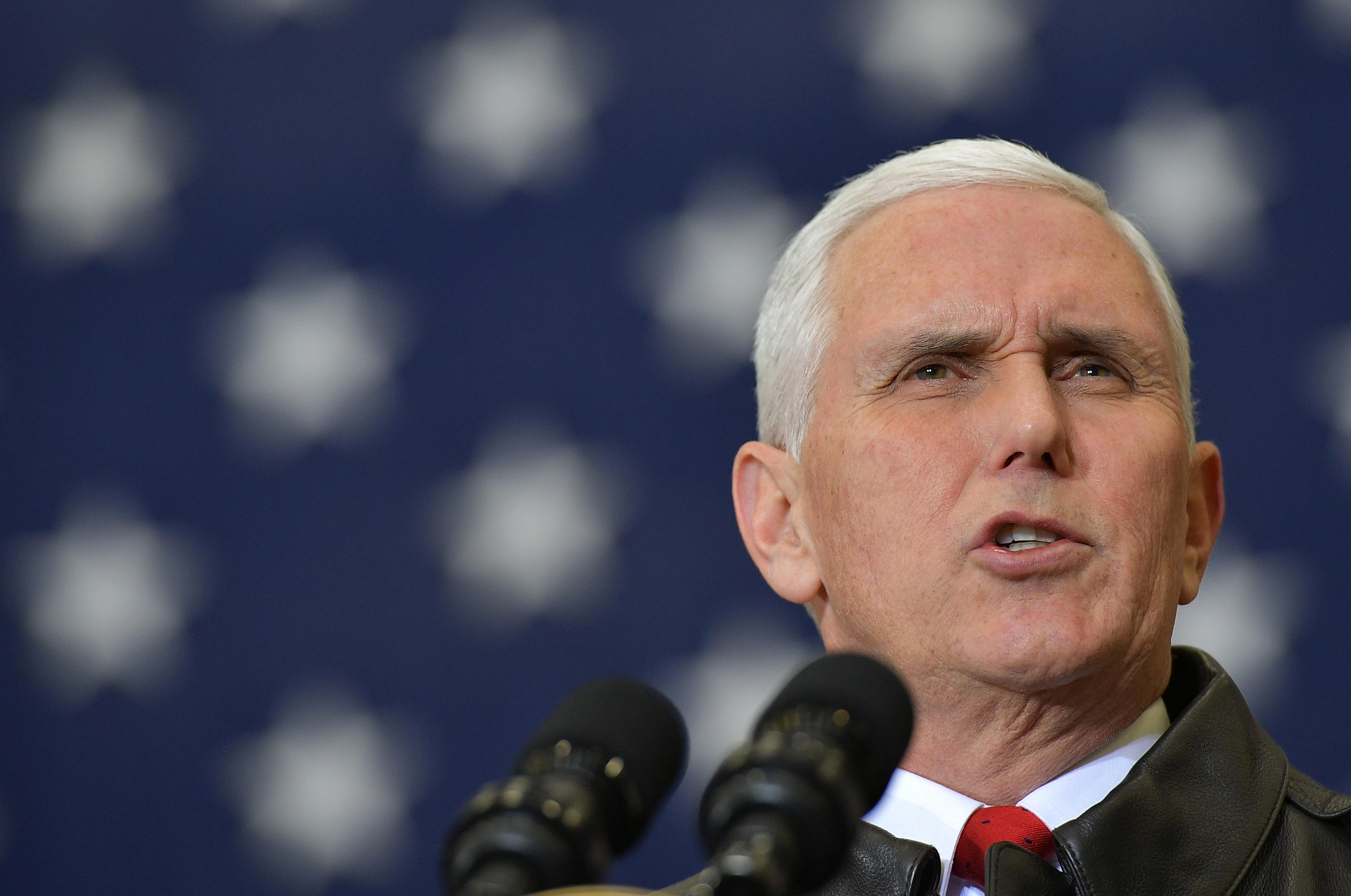 Pences to lead U.S. delegation to Pyeongchang Olympics
Vice President Mike Pence and his wife, Karen Pence, are slated to lead a U.S. delegation to the Winter Olympics in South Korea next month according to White House officials.
A White House official says the visit is meant to "reinforce the strong U.S. presence on the Korean Peninsula and send a clear signal to the North Korean regime," which will also be sending a delegation.
During a recent call between President Trump and South Korea's Moon Jae-In, the president informed Moon that the U.S. would be sending a "high-level delgation" to the games.
The Pences' trip will also include a stop in Alaska on the way to the Olympics, to inspect U.S. intercontinental ballistic missile (ICBM) defense systems. He'll also visit another ally in the region, Japan, to both showcase the U.S. commitment to stability in the region and to visit U.S. troops stationed there.
This week, there have been signs of a thaw in the relationship between North and South Koreans after officials met to discuss the North's participation in the Olympics.
The Koreas' first talks in two years were arranged after Kim Jong Un recently made an abrupt push for improved ties with South Korea after a year of elevated tensions with the outside world over his expanding nuclear and missile programs. Critics say Kim may be trying to divide Seoul and Washington in a bid to weaken international pressure and sanctions on the North.
The U.S. and South Korea have agreed to halt their joint military exercises which were to take place during the Winter Olympics. Mr. Trump agreed with Moon to "de-conflict the Olympics and our military exercises so that United States and Republic of Korea forces can focus on ensuring the security of the Games."
South Korean and U.S. forces have regularly conducted joint military exercises, which North Korea considers to be rehearsals for an invasion.
CBS News' Margaret Brennan and Emily Tillett contributed to this report.
Thanks for reading CBS NEWS.
Create your free account or log in
for more features.