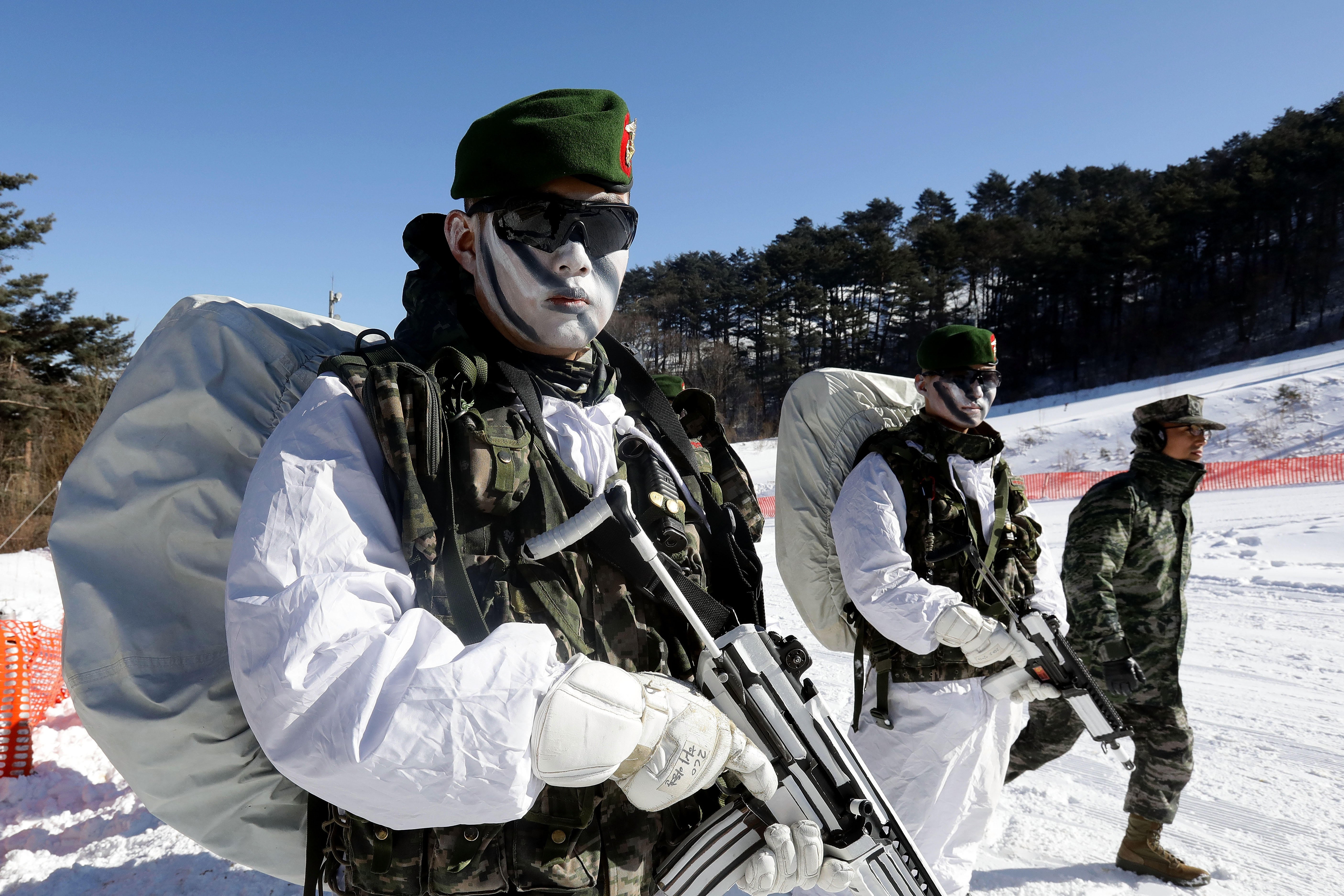 U.S., South Korea agree to pause military drills during Winter Olympics
President Trump and South Korean President Moon Jae-in have agreed to halt their countries' joint military exercises set to take place during the upcoming Pyeongchang Winter Olympics, with both calling for a "safe and successful" 2018 Olympic Games.
A National Security Council official confirmed to CBS News that the agreement took place during a call between the two leaders Thursday morning. According to South Korea's Yonhap News Agency, Moon said that it "would greatly help ensure the success of the Pyeongchang Winter Olympic Games if you could express an intention to delay joint South Korea-U.S. military exercises during the Olympics in case the North does not make any more provocations."
According to a White House readout of the call, Mr. Trump agreed with Moon to "de-conflict the Olympics and our military exercises so that United States and Republic of Korea forces can focus on ensuring the security of the Games."
The readout notes that the president also informed Moon that the U.S. will be sending a "high-level delgation" to the Winter Games.
South Korean and U.S. forces have regularly conducted joint drills, which North Korea refers to as invasion rehearsals as the regime has ramped up its threats of nuclear provocation.
The agreement comes after a New Years speech delivered by Kim in which he signaled being open to potential talks with the South as well as possibly sending a delegation to the Olympic Games.
Mr. Trump seemingly took credit the such diplomatic progress in a tweet on Thursday.
"Does anybody really believe that talks and dialogue would be going on between North and South Korea right now if I wasn't firm, strong and willing to commit our total 'might' against the North," he tweeted.
South Korea has welcomed Kim's proposal. Moon's unification minister, Cho Myoung-gyon, proposed in a nationally televised news conference that the two Koreas meet Jan. 9 at the shared border village of Panmunjom to discuss Olympic cooperation and how to improve overall ties.
The White House readout added that the two leaders "agreed to continue the campaign of maximum pressure against North Korea and to not repeat mistakes of the past."
CBS News' Jacqueline Alemany, Margaret Brennan and Emily Tillett contributed to this report.


Thanks for reading CBS NEWS.
Create your free account or log in
for more features.