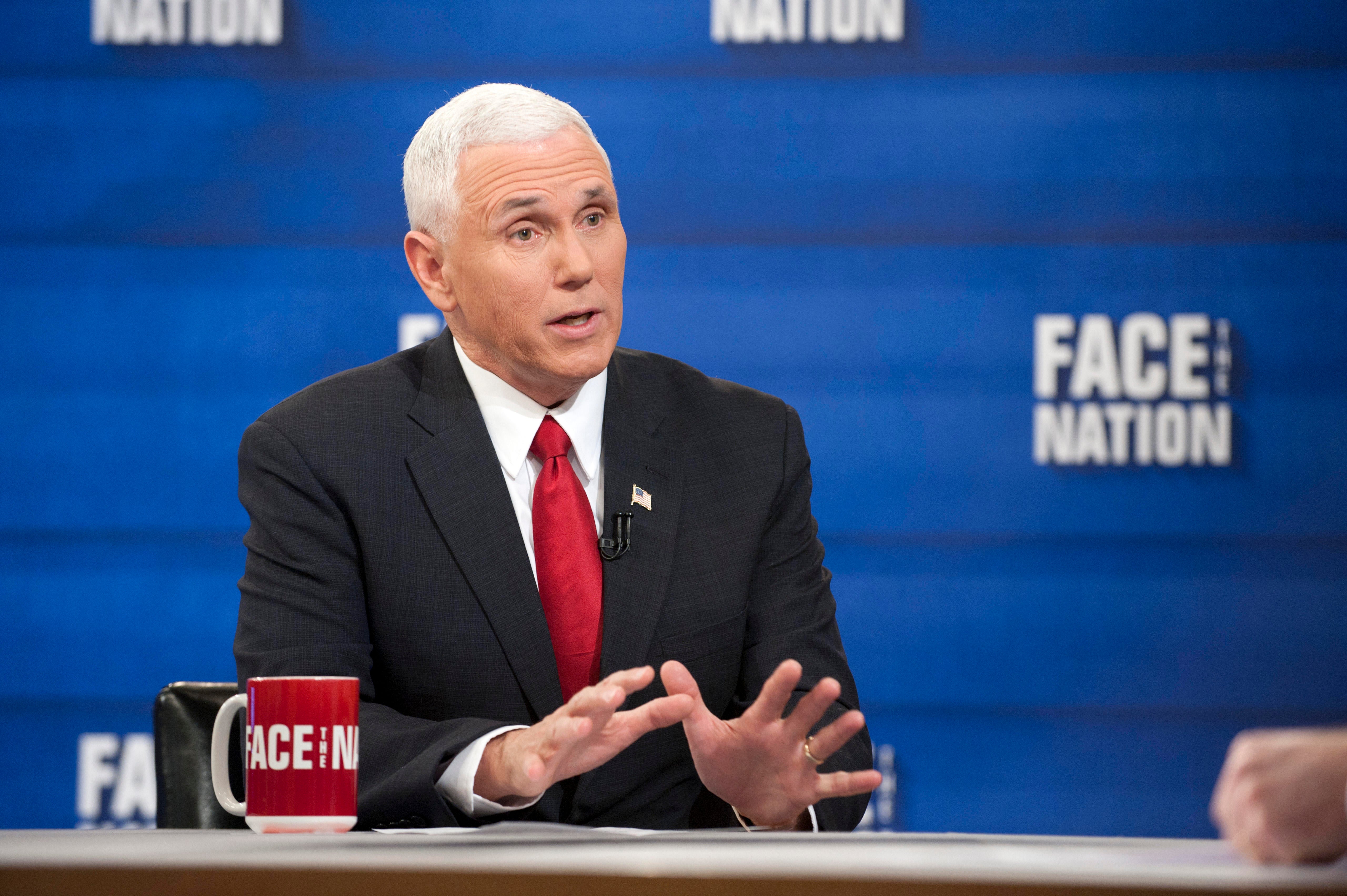 Pence: I knew Flynn lied to me about Russian contacts when he was fired
Vice President Mike Pence told CBS News' Margaret Brennan Thursday that he knew former National Security Adviser Michael Flynn had lied to him about his contacts with the Russians when Flynn was fired in February. Brennan spoke with Pence during the vice president's surprise trip to Afghanistan.
Flynn, who's now cooperating with special counsel Robert Mueller's probe of Russian election interference, pled guilty last month to lying to the FBI. He told investigators he'd never discussed U.S. sanctions against Russia with a Russian ambassador when those sanctions were imposed by the Obama administration shortly after the 2016 election.
Before Flynn's claim was publicly revealed as a lie, however, it was repeated by Pence during a January 15 interview with Face the Nation moderator John Dickerson. Pence said he'd spoken with Flynn about his Christmas Day interaction with a Russian envoy. "He had sent a text to the Russian ambassador to express not only Christmas wishes but sympathy for the loss of life in the airplane crash that took place," Pence said. "It was strictly coincidental that they had a conversation. They did not discuss anything having to do with the United States' decision to expel diplomats or impose censure against Russia."
Pence continued, "What I can confirm, having spoken to him about it, is that those conversations that happened to occur around the time that the United States took action to expel diplomats had nothing whatsoever to do with those sanctions."
"But that still leaves open the possibility that there might have been other conversations about the sanctions," Dickerson followed up.
"I don't believe there were more conversations," Pence replied.
Brennan asked the vice president on Thursday whether he knew Flynn had lied to the FBI by the time he was fired.
"What I can tell you is I knew that he lied to me," Pence replied, "and I know the president made the right decision with regard to him."
The vice president said the administration is "fully cooperating" with the Russia probe, "and we'll continue to." Still, some Republicans in recent weeks have cast doubts on the impartiality of Mueller's investigation, leading to fears among some Democrats that the administration may be preparing to end or somehow stonewall the investigation.
For more political news and analysis, tune into Face the Nation this Sunday. Click here to check your local listings for airtimes.
Thanks for reading CBS NEWS.
Create your free account or log in
for more features.