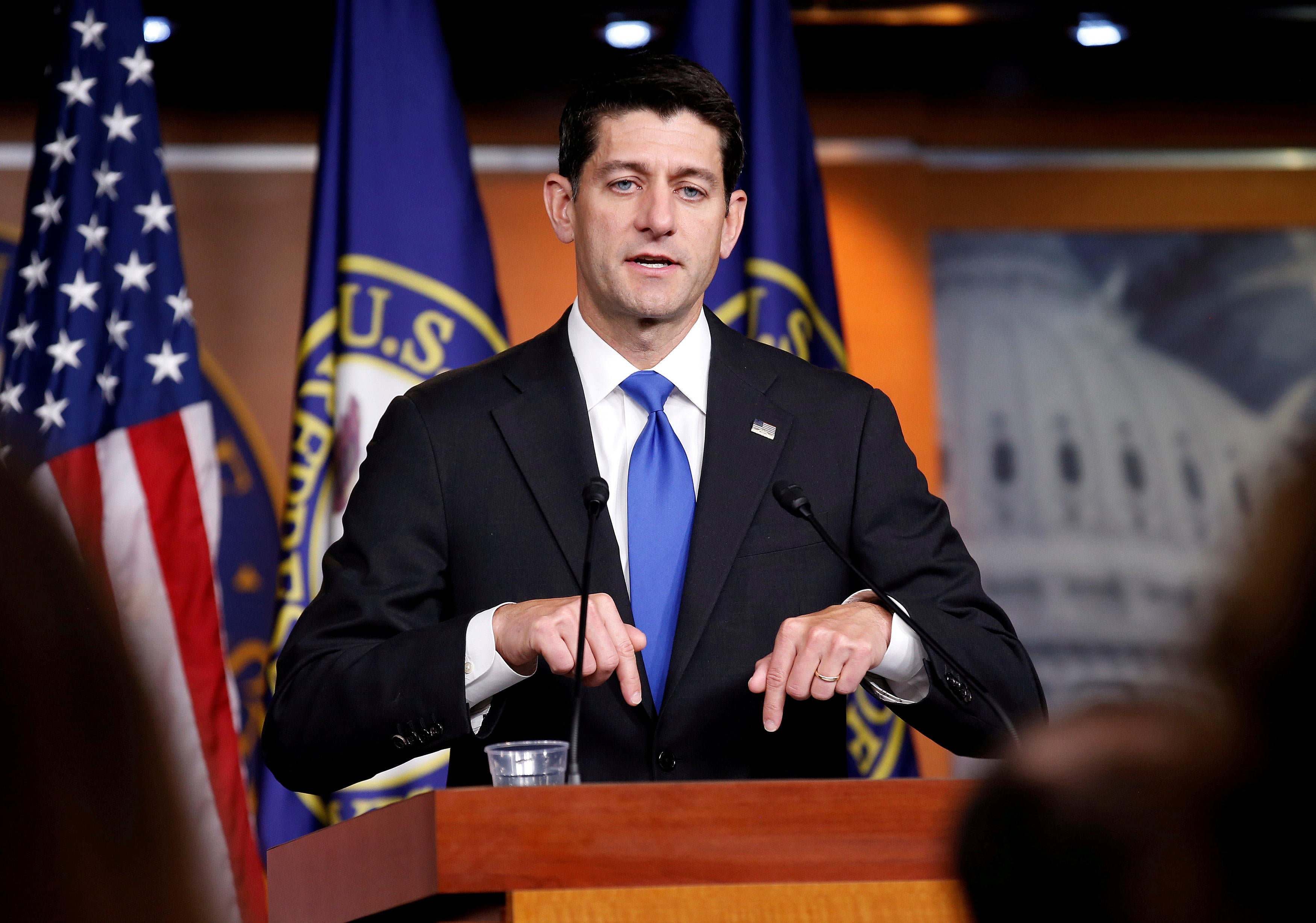 Paul Ryan is sticking to his call for Roy Moore to drop out of Senate race
Speaker Paul Ryan said Thursday that he is sticking to his position that GOP Senate candidate Roy Moore should drop out of his Senate race in Alabama, despite the decision by President Trump to formally endorse Moore. Moore faces a series of allegations ranging from pursuit of teenage girls while he was in his 30s, to sexual contact with a 14-year-old and sexual assault of another teen.
"My position hasn't changed," the Wisconsin Republican said at his weekly press conference. "I think he should have dropped out...just because polling has changed, doesn't change my opinion on the matter."
"I stand by what I said before," he added.
On Monday, Mr. Trump threw his full support behind Moore, who is running in the special election in Alabama against Democrat Doug Jones. The election is on Tuesday. The Republican Party resumed fundraising for Moore after the president's endorsement.
In mid-November, Ryan said that Moore should withdraw from the race.
"He should step aside," he said. "If he cares about the values and the people who he claims to care about, then he should step aside."
Earlier Thursday, Minnesota Sen. Al Franken announced he would resign his seat, although he did not admit having done anything wrong, amid allegations by several women that he had groped or in a couple of cases, tried to kiss them against their will. He pointed out that "there is some irony that I am leaving while a man who has bragged on tape about his history of sexual assault is in the Oval Office, and a man who has repeatedly preyed on young girls campaigns for the Senate with the full support of his party," Franken said.
This comes ahead of the Friday deadline to fund the government and avoid a shutdown.
Members are expected to vote on a short-term government funding resolution in the 4 p.m. ET hour. It's still unclear how long the temporary measure will last. Leadership continues to support a two-week extension that keeps the government running through Dec. 22nd. Current funding expires at the end of Friday.
The Wisconsin Republican is scheduled to go to the White House for a meeting with President Trump, Senate Majority Leader Mitch McConnell, Senate Minority Leader Chuck Schumer, D-New York, and House Minority Leader Nancy Pelosi, D-California, in the afternoon.
Thanks for reading CBS NEWS.
Create your free account or log in
for more features.