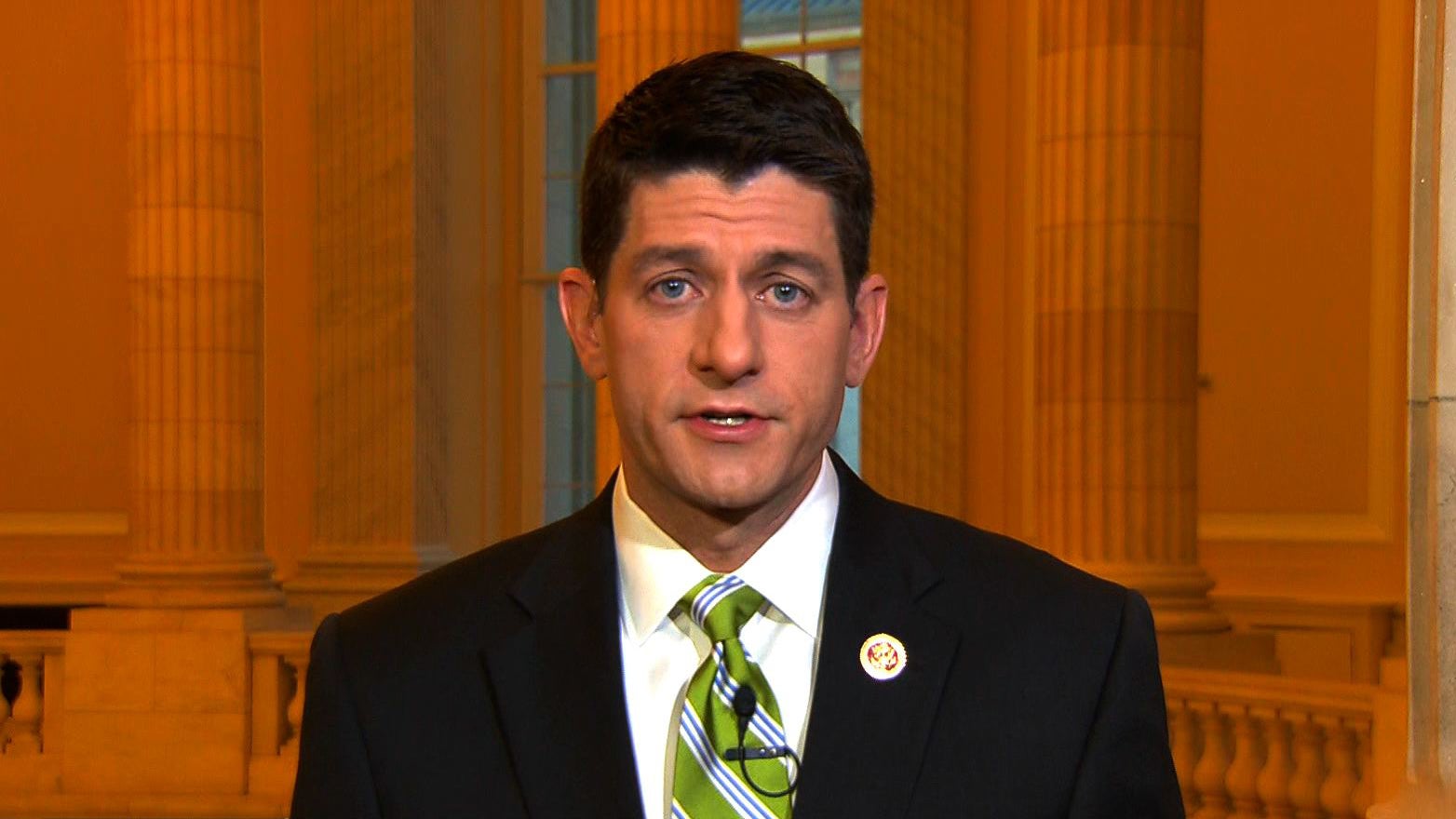 Paul Ryan: Budget criticism is "a little frustrating"
The strong negative reaction by conservative groups to word of a budget deal on Capitol Hill has caught members of the Republican leadership by surprise.
House Budget Committee Chairman Paul Ryan, who brokered the deal alongside Democratic Sen. Patty Murray, told the co-hosts of "CBS This Morning" the push-back from inside the conservative ranks was unexpected. "We were a little caught off guard that they came out against the agreement before we even reached an agreement," Ryan said. "One would like to think that you'll get criticized after people know what it is you're doing, not before they know what you're doing."
Ryan described the reaction as, "a little frustrating." But, he said, he and members of the Republican leadership know that they are on the right track, and are resolved to move forward. "What matters to me is, are we moving in the right direction? This is a modest step in the right direction. But nonetheless we are going in the right direction."
In a news conference yesterday, House Speaker John Boehner responded angrily when asked about criticism of the deal. "This is ridiculous," Boehner exclaimed. "Listen, if you're for more deficit reduction, you are for this agreement."
T

hat, said Ryan, is at the crux of this deal. "Ninety-two percent of the sequester is left in place in this agreement."

Conservative groups are angered by some of the budget's added spending, but Ryan said, you have to look at the long term. "(The spending) is offset with $85 billion of savings from the autopilot side of government, which we rarely touch."

Ryan said reaching this deal was an important step for both parties. He said the focus was on keeping the government running, and avoiding future shutdowns. "This is a broken government. It's divided. And this is how we can make it work."

Ryan also addressed one aspect of the budget that's drawn a great deal of attention and criticism from members of the military -- the reduction in cost-of-living increases in some military pensions. He said it only affects people who are below age 62. "This reflects the reality of the fact that a lot of people who are pre-retirement age but are already retired, are doing two jobs." He said the increases will kick back in, and catch up, after age 62. And in the meantime "this frees up more money for the Pentagon, so we can meet our readiness needs."



Thanks for reading CBS NEWS.
Create your free account or log in
for more features.