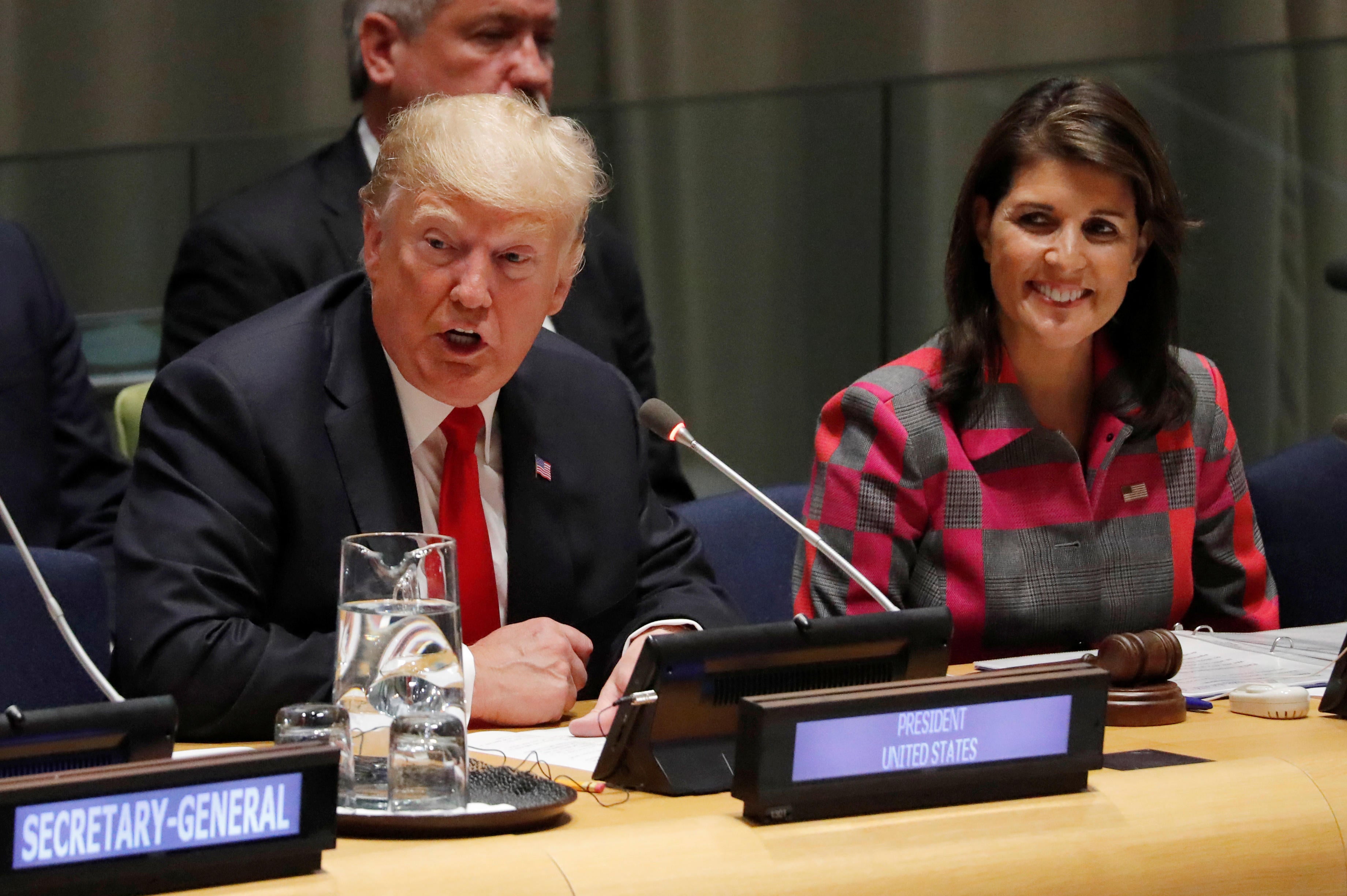 Palestinians give Trump the cold shoulder ahead of peace plan rollout
Last year at the United Nations general assembly (UNGA), President Trump and Mahmoud Abbas, the president of the Palestinian Authority, met face to face and spoke cheerfully about an Israeli-Palestinian peace deal. Abbas said Palestinians had met with Trump administration officials more than 20 times, and he saw a possible deal of the century.
Now, Abbas says the Trump administration's plan would be the "slap of the century" as communication between the U.S. and the Palestinians has largely broken down. According to Palestinian leaders, Mr. Trump cannot be trusted as an honest peace broker.
This week at UNGA, there are no publicly planned meetings between Palestinian officials and Mr. Trump, Secretary of State Mike Pompeo or Ambassador to the UN Nikki Haley. There was a push to get Mr. Trump to meet with Abbas this week through Ronald Lauder, the president of the World Jewish Congress, according to one diplomatic source from the region. But so far, nothing has come to fruition.
It is unclear if Mr. Trump's peace plan team — consisting of White House aide Jason Greenblatt, Jared Kushner and U.S. Ambassador to Israel David Friedman — will meet with Palestinians in private discussions. Last year Greenblatt met Abbas's son, Tarek Abbas, on the sidelines of the world leaders' gathering.
Even at the working level, meetings between the US and Palestinians are now a rarity. Outreach from Trump administration officials has been rejected. A few weeks ago, Majed Faraj, the Palestinian Intelligence Chief, was in Washington and, through a third party, Greenblatt reached out for a meeting. Faraj declined it. While he did meet with officials at the CIA, he refused to meet with one of the primary architects of Mr. Trump's forthcoming peace plan.
A handful of Trump administration officials staunchly oppose wasting precious time on trying to secure a meeting between Mr. Trump and Abbas. "Well the question is, do they want to met with us?" said an administration official when asked if there were any planned meetings with Palestinians this week. "I don't think so."
This standoff has delayed the rollout of any peace plan. The big reveal is now up against domestic pressures - both in the U.S. and in Israel. Regional experts say not to expect the plan before the U.S. midterms or before the Israeli elections early next year. The expectation is that the White house is protecting Mr. Trump from the possibility of getting hammered on the world stage if the plan flops.
And Trump administration officials know they need the support of Israeli Prime Minister Benjamin Netanyahu. In that vein they do not want to put Netanyahu in a position where he has to take any heat from hardliners for accepting their plan. But regardless of the rollout date, garnering up any Palestinian support seems unlikely.
"The overall approach of this administration has been to weaken the Palestinian negotiating leverage on a range of issues," explains Jonathan Schanzer of the Foundation for Defense of Democracies, which has experts that have advised the Trump administration. "You are not necessary, we have a plan, we are going to be pursuing regardless of what you think and what you want."
State Department Spokesperson Heather Nauert has expressed frustration on behalf of the administration, repeatedly pointing out that Palestinians have rejected the peace plan before even seeing it. But Palestinian leaders do not like what they have seen from the U.S. in the last year.
Actions taken by the Trump administration have revealed its pro-Israeli bias, explain Israeli experts, and has pushed Palestinians away. The list is extensive: The Trump administration moved the U.S. embassy in Tel Aviv to Jerusalem, slashed funding for UN projects that provide humanitarian support to Palestinian refugees, cut off funding for Palestinian hospitals, and forced the Palestinian Liberation Organization (PLO) to close its office in Washington.
Despite these policy decisions, and the view of some that the U.S. should barrel ahead without Palestinian support, the Trump peace plan team is still trying to meet with Palestinians. They have told intermediaries for the Palestinians that the administration is going to roll out the peace plan no matter what, and it is in the interest of Palestinians to engage before they no longer have a say, according to multiple sources. The administration hopes that this will get the Palestinians to the table to take a peak at what they are working on.
"They are aware of needs to meet with Palestinians. That is the reason that plan has not come forward. They know if it comes out right now it will get rejected. The Palestinians will reject it," says Ghaith al-Omari, a senior fellow at the Washington Institute and former advisor to Abbas.
But so far, New York does not look like it will be playing host to another meeting between Abbas and Mr. Trump. However, Mr. Trump will be meeting with Netanyahu this week.
Even if Abbas and Trump do not meet, one important factor is what Mr. Trump says during his speech on Tuesday. Diplomats from the region would like to see Mr. Trump re-commit the U.S. to a two-state solution. They are fearful, however, that he will come out swinging with anti-Palestinian rhetoric instead that will only fuel the divide.
Thanks for reading CBS NEWS.
Create your free account or log in
for more features.