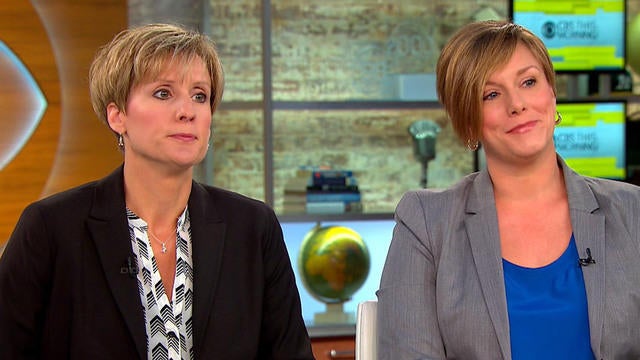 Attorneys for Owen Labrie "troubled" by sexual assault accuser's statements
Attorneys for a former prep school student convicted of sexual assault responded for the first time since his accuser spoke out in public last week.
"We were troubled that when she's interviewed and she makes statements purporting to know what the jury was thinking, that that statement goes unchallenged in the media and that then it's picked up that he's a rapist and he's a predator and he's this horrible person when the facts are he was found innocent of that conduct," attorney Jaye Rancourt told "CBS This Morning" Tuesday.
In May 2014, Owen Labrie was accused of sexually assaulting Chessy Prout at St. Paul's School, an elite boarding school in New Hampshire. Then 18-year-old Labrie and 15-year-old Prout had agreed to meet for a secret date after exchanging messages online. It was part of a ritual called the "Senior Salute​" at St. Paul's School, where graduating male seniors allegedly met with younger female students, sometimes for sex.
Last week, Chessy Prout went public with her side of the story for the first time.
"They said that they didn't believe that he did it knowingly and that frustrated me a lot because he definitely did do it knowingly," Prout told the "Today" show.
"Our response is that that's not what the jury found," Rancourt responded. "Owen was tried on aggravated felony of sexual assault charges, which is what we typically define as rape, non-consensual contact. The jury acquitted him – that means they found him innocent."
Labrie has denied having sex with Prout, but admitted there was physical contact.
"There was kissing and rubbing and there was certainly contact, intimate contact," Rancourt explained.
Owen was acquitted of the more serious felony sex assault charges, but convicted​ of three counts of misdemeanor sexual assault, which Rancour claimed would have been consensual if it weren't for Prout's age.
In a lawsuit against St. Paul's School, Prout's family​ also alleged that Labrie and a classmate had "drafted a 'target list' of 17 female… students with whom the men wished to 'score'" – at least seven of whom were female students under age 16. That included Prout, whose name was on the list in capital letters.
Labrie's classmates admitted there was a list, but the boys – including Labrie – testified that it only comprised girls "they wanted to get to know better," Rancourt said.
When "CBS This Morning" co-host Gayle King pressed on, saying it was list of girls the boys wanted "to score," Rancourt responded, "That was the state's argument of what the list was, but the testimony regarding what the list was was different than what the state had argued the list was for."
Labrie's attorneys also disputed Prout's claim last week that she had been prepared to "move forward with our lives" if she had received an apology letter from Labrie, saying that the offer was never presented to them.
Labrie was sentenced to one year in jail and must register as a sex offender​. He was also convicted of endangering a child and using computer services to lure a minor – one of the of issues his attorneys have raised in the motion for a new trial, claiming the charge was "not challenged effectively."
"This is not a done deal so we have two tracks going forward. I've come in to litigate a new motion for a new trial based on ineffective assistance of counsel and there remains an appeal at the New Hampshire Supreme Court that's been stayed," said his other attorney, Robin Melone.
Labrie is currently free on bail pending an appeal.
Thanks for reading CBS NEWS.
Create your free account or log in
for more features.