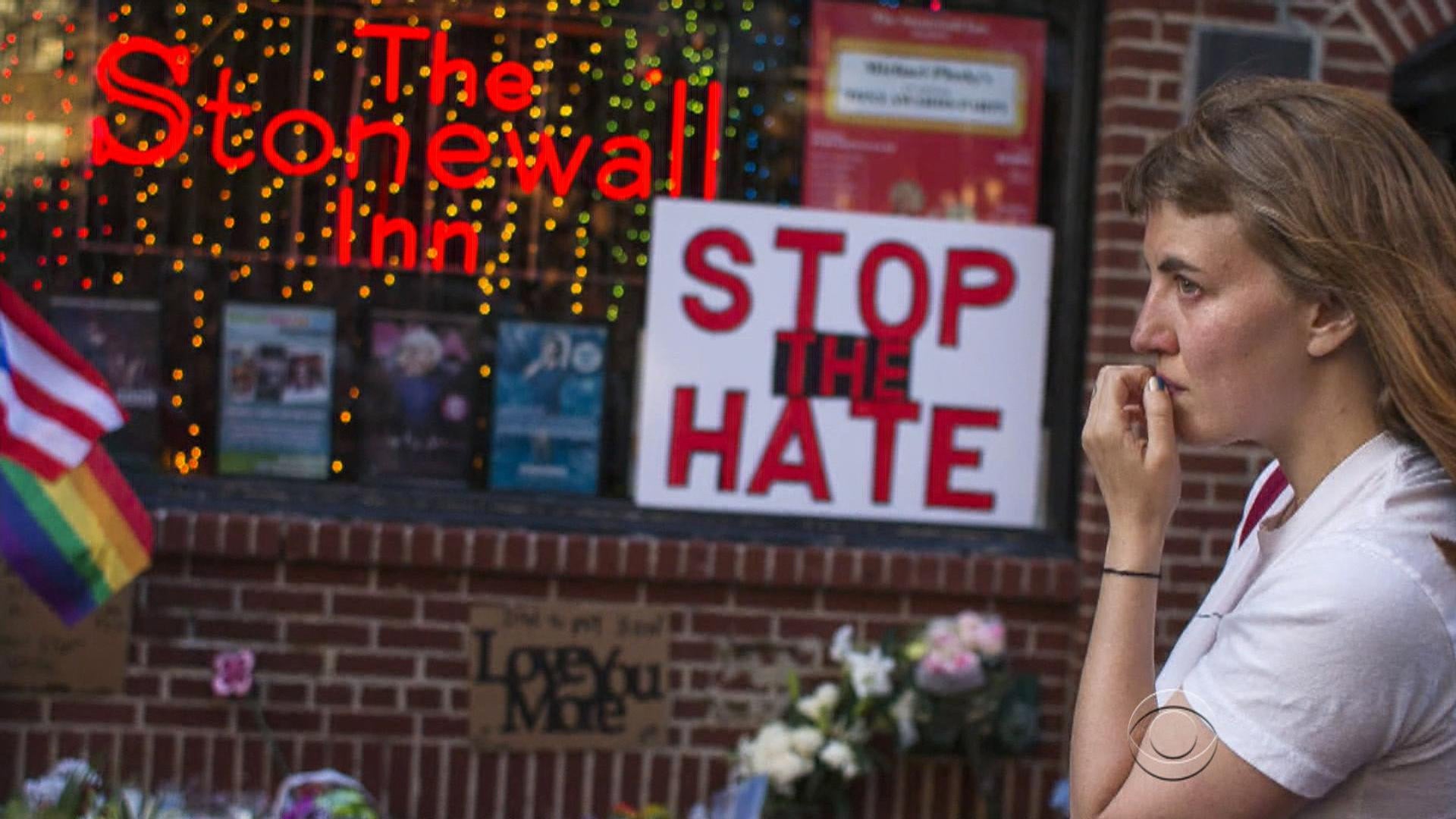 LGBT leaders condemn hateful rhetoric following Orlando shooting
LOS ANGELES -- From Los Angeles to New York, thousands of gay men and women stood in solidarity at vigils and makeshift monuments following the mass shooting at a gay nightclub in Orlando.
On Monday night, singer Lady Gaga was among the crowd at a Los Angeles vigil.
"You are not alone," she told them. "You are not alone."
But gay men like Steve Scott said this tragedy is especially significant.
"I know what it's like to grow up with discrimination and with people coming after you physically and emotionally," Scott told CBS News. "Knowing that people are going through that in a club, in a place that is supposed to be a safe place for the LGBT, is really jarring."
In 2015, there were 24 reports of gay and transgender homicides in a sampling of 11 states. That's a 20 percent increase from 2014.
A lot of the conversation about the attack centers around domestic terrorism. But Lorri Jean, CEO of the LGBT Center in Los Angeles, believes it could be about something more.
"People who say we should be driven out of public life, that we are not fit to raise children, that we are a threat to moral fabric of society, that kind of rhetoric promotes the violence that happened," she said.
Jean said the hate has been perpetuated through social media, with tweets and videos like one posted by a Christian pastor in California.
"I think that Orlando, Florida is safer tonight ... the tragedy is that more of them didn't die," the pastor, Roger Jimenez, said.
"People are feeling that this is a step back and they're afraid, but they are also understanding that we cannot allow this fear to silence us," Jean said.
In the wake of the Orlando massacre the Los Angeles Police Department has pledged to "protect the LGBT community with all their might."
Several gay clubs and other businesses in Los Angeles are beefing up security at their own cost, to ensure their customers are safe.
Thanks for reading CBS NEWS.
Create your free account or log in
for more features.