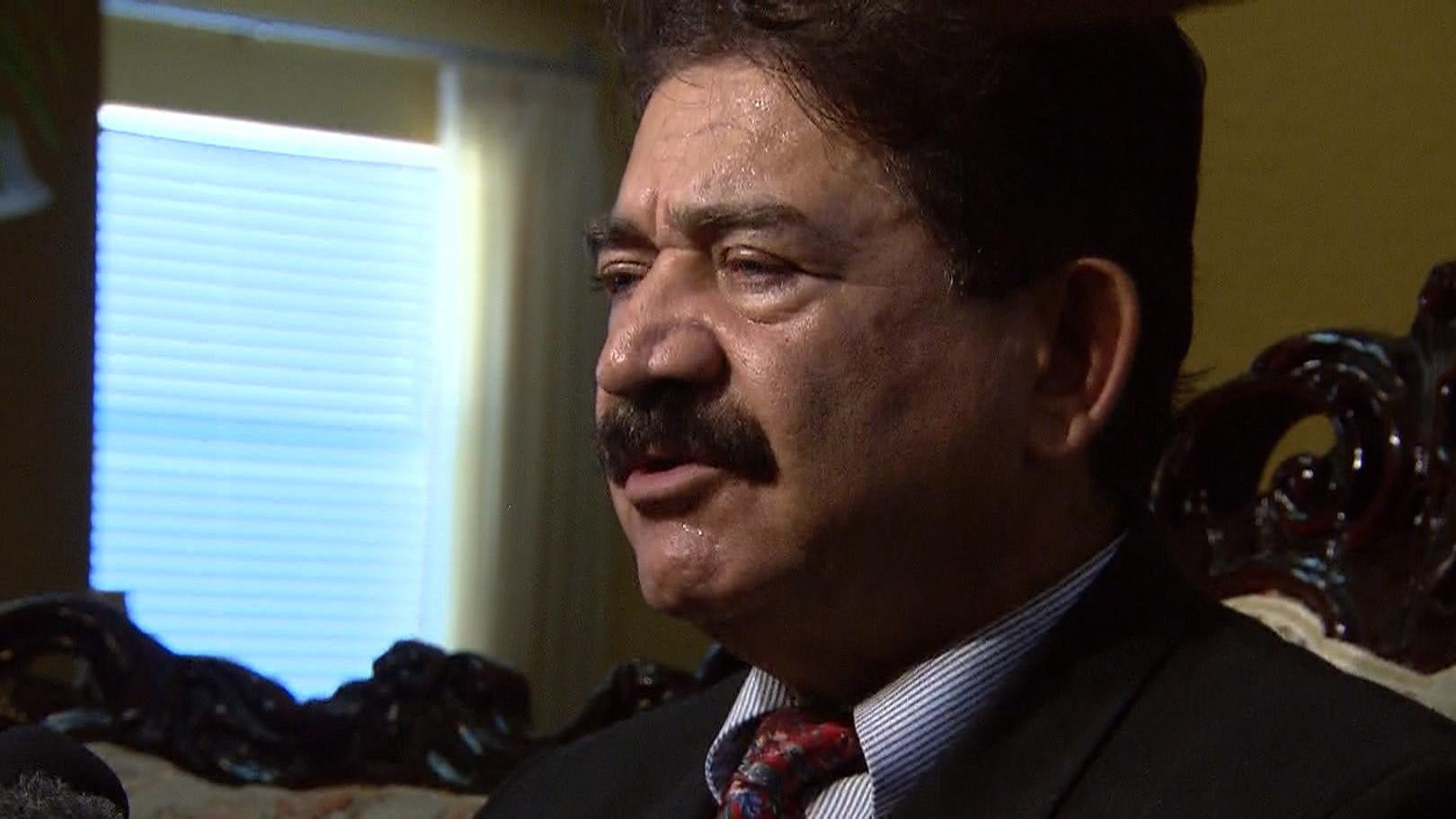 Orlando shooter's father attends Hillary Clinton rally
The father of Omar Mateen, the Orlando shooter who killed 49 people in at the Pulse nightclub in June, attended a rally that Hillary Clinton held in Florida on Monday.
NBC affiiate WPTV spotted Seddique Mateen at the rally in Kissimmee, not far from where the shooting happened on June 12.
"We've been cooperating with the federal government, and that's about it," he initially told WPTV after the rally. "Thank you."
The station's report said Mateen declined to answer additional questions until they ran into him later on when he was willing to speak more openly.
"Hillary Clinton is good for United States versus Donald Trump, who has no solutions," Mateen told WPTV.
Mateen explained that he wished his son had joined the U.S. Army and fought against the Islamic State in Iraq and Syria (ISIS).
"That would be much better," he said.
Asked if he thought people would be surprised at his decision to attend the Clinton event, he said, "Why should they be surprised? I love the United States, and I've been living here a long time."
A Clinton campaign official told CBS News Tuesday morning that they didn't know Mateen was there.
"The rally was a 3,000-person, open-door event for the public. This individual wasn't invited as a guest and the campaign was unaware of his attendance until after the event," the official said.
During the rally, Clinton mentioned the shooting from two months earlier and acknowledged that the community is still grieving.
"I know how much people, family members, loved ones and friends are still grieving and I want them to know that we will be with you, as you rebuild your lives, as you rebuild hope for the future because we can't ever let that kind of hatred and violence break the spirit, break the soul of any place in America!"
Thanks for reading CBS NEWS.
Create your free account or log in
for more features.