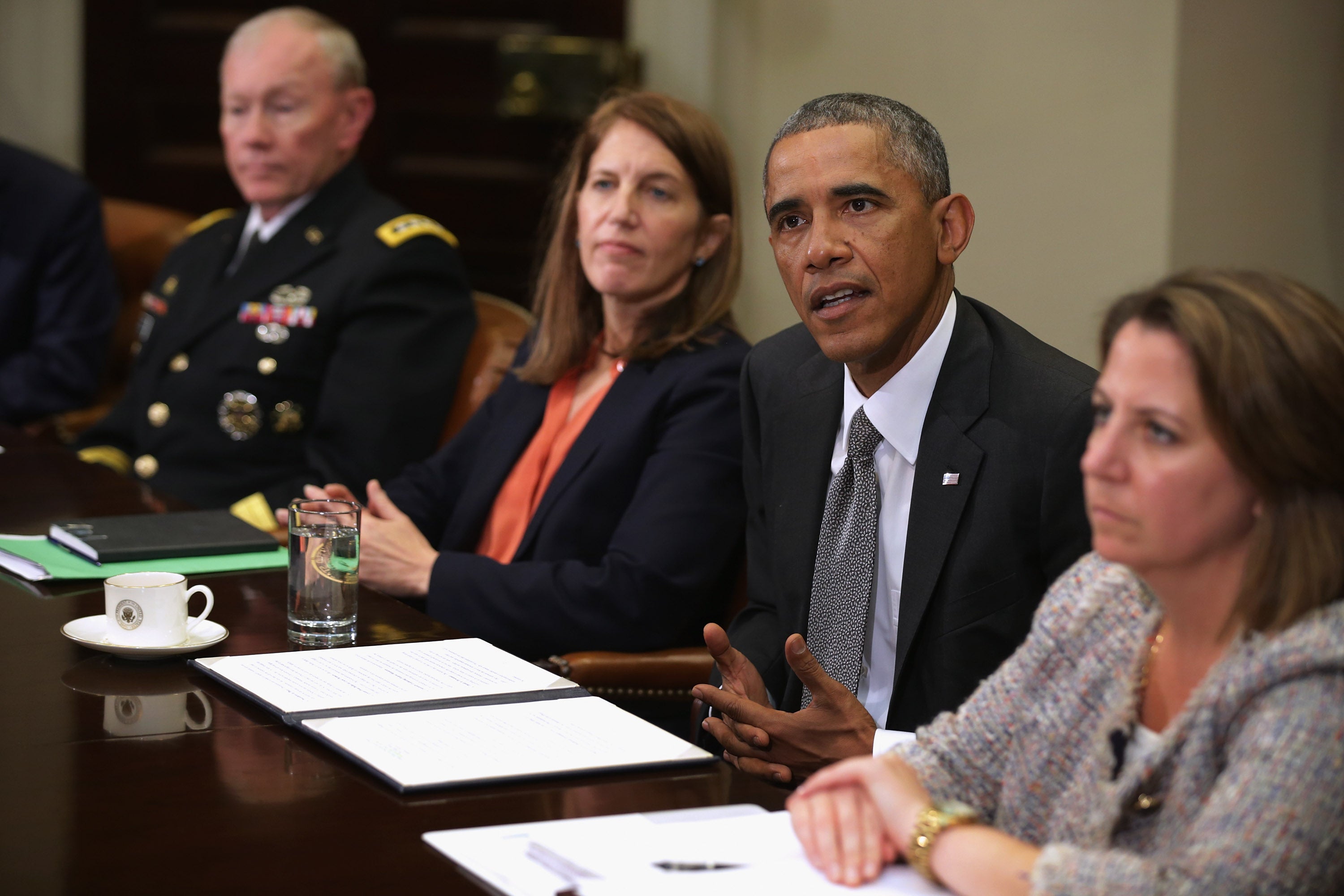 Obama: We "learned some lessons" from Dallas Ebola patient
President Obama reiterated again Monday that the chances of an Ebola outbreak in the United States are "extremely low," but that the case of a Liberian man who began exhibiting symptoms of disease after arriving in Dallas shows how vigilant U.S. health workers must be.
"We have learned some lessons...in terms of what happened in Dallas. We don't have a lot of margin for error. The procedures and protocols that are put in place must be followed," the president said.
It was revealed last week that Thomas Eric Duncan, the patient, was released from the Texas Health Presbyterian Hospital on Sept. 26 when he came in complaining of a fever and abdominal pains. Even though a nurse learned he had recently traveled to the U.S. from West Africa, he was not tested for Ebola until he returned two days later.
A key focus of the meeting Monday was how to best spread the word about the signs of the disease among hospitals, clinics and any place a patient might come in place with a medical worker, the president said. The federal government will be reaching out to governors, mayors and public health officials across the country.
The team assembled Monday included the secretaries of State, Defense, Health and Human Services, Homeland Security and more than a dozen other high-level officials.
"I consider this a top national security priority. This is not just a matter of charity," Mr. Obama said. "It is also an issue with respect to the political stability and economic stability of this region."
Some lawmakers have expressed doubt about the administration's response. Sen. Ted Cruz, R-Texas, told a radio host Monday that he doesn't see "sufficient seriousness" in the administration's plans about protecting Americans. Sen. Rand Paul, R-Kentucky, said last week that the U.S. wasunderestimating the potential for an outbreak because of "political correctness."
Mr. Obama also said that the U.S. plans to increase passenger screening both in Africa and in the United States to ensure travelers do not have the virus. White House spokesman Joshua Earnest said Monday that a travel ban is "not something we're currently considering," and last week Lisa Monaco, a homeland security adviser to President Obama, told reporters that a travel ban could "impede" the response to the crisis.
The president also exhorted the international community to step up its response to the virus, saying other countries have expressed interest but not been nearly as aggressive in their actions as they need to be.
"Countries that think that they can sit on the sidelines, and just let the United States do it -- that will result in a less effective response, a less speedy response and that means that people die," Mr. Obama said. "It also means that that the potential spread of the disease beyond these areas in West Africa becomes more imminent."
In particular he criticized large countries for not doing more, saying that some smaller nations "are punching above their weight on this."
"We want to make sure that they understand this is not a disease that's going to discriminate and this is something that all of us have to be involved with," the president said.
He thanked medical, development and military personnel who are working to stop the spread of the virus in West Africa, saying he is "profoundly grateful" for all they are doing.
Thanks for reading CBS NEWS.
Create your free account or log in
for more features.