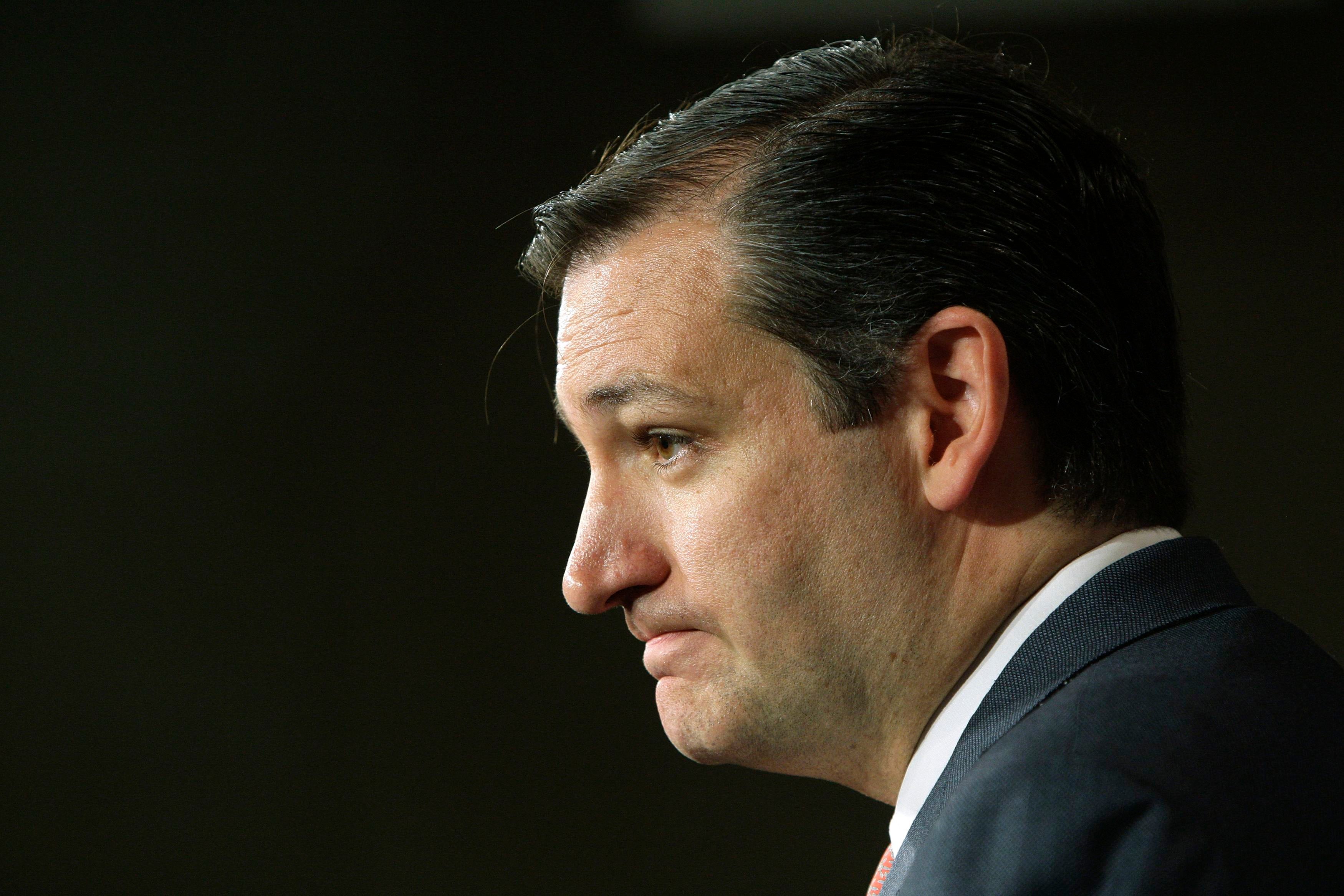 Sen. Ted Cruz questions U.S. response to Ebola crisis
Sen. Ted Cruz, R-Texas became the latest Republican to question the Obama administration's response to the Ebola outbreak in West Africa, saying he doesn't see "sufficient seriousness" about protecting the American people.
Cruz said Monday he believes the Health and Human Services Department and Centers for Disease Control and Prevention (CDC) are "working diligently to address this, but again at the same time I remain concerned that we don't see sufficient seriousness on the part of the federal government about protecting the American public and doing everything possible to ensure that people infected with Ebola do not come to the United States and enter the general population."
He told Austin, Texas, radio station KOKE-FM that unlike some international crises, where the administration sends people to brief lawmakers, "they're not telling Congress a whole lot more than what's being reported publicly in the news." Members of Congress have also been in their home districts campaigning for the last two weeks.
Cruz says the administration should "look seriously" at shutting down air travel from the countries that have been the hardest hit.
"I think the risk for passengers, for pilots, for flight attendants, for flight crews are too significant right now," Cruz said.
He was among a group of lawmakers who sent a letter to the FAA last week asking why it is still allowing flights to continue from those nations.
White House spokesman Joshua Earnest said Monday that a travel ban is "not something we're currently considering." Last week Lisa Monaco, a homeland security adviser to President Obama, told reporters that a travel ban could "impede" the response to the crisis.
The move would "slow down the ability of the United States and other international partners to actually get expertise and capabilities and equipment into the affected areas," Monaco said, suggesting that the best way to ultimately end the epidemic is to target it at its source in West Africa.
"The most effective way to go about controlling this is to prevent those individuals from getting on a plane in the first place," she said. She noted that, since the beginning of the epidemic in March, "Dozens and dozens of people have been stopped from getting on flights in the region."
However, Dr. Anthony Fauci, director of the National Institute of Allergy and Infectious Diseases, said that "all options are being looked at" including whether to institute extra screening at U.S. airports where West Africans may be arriving in the country.
The question, he told CNN, is whether "the extra level of screening is going to be worth the resources you need to put into it."
Mr. Obama also met Monday afternoon with the members of his team working on the issue.
But Cruz suspects this is not enough. Although he said he appreciated that the administration is working to help contain the outbreak in West Africa, "I'm concerned that the administration is not treating it with the gravity it deserves and not focusing where the key focus needs to be on protecting Americans from being unnecessarily exposed to the risk of this public health outbreak."
Other Republicans have raised similar questions about whether the U.S. is taking the crisis seriously enough. Sen. Rand Paul, R-Kentucky, has sounded the alarm about the virus and suggested, " it's a lot more transmissible" than believed because even health care workers in Africa who are trying to protect themselves have caught Ebola.
"I don't think that there's data to tell us that that's a correct statement, with all due respect," Fauci said. "We have had experience since 1976 with how Ebola is transmitted. And it is clear that it's transmitted by direct contact with body fluids, blood, diarrhea, vomit, or what have you. And there's no indication that there is another insidious way that it's transmitted that we're missing because of the experience that we've had."
Thanks for reading CBS NEWS.
Create your free account or log in
for more features.