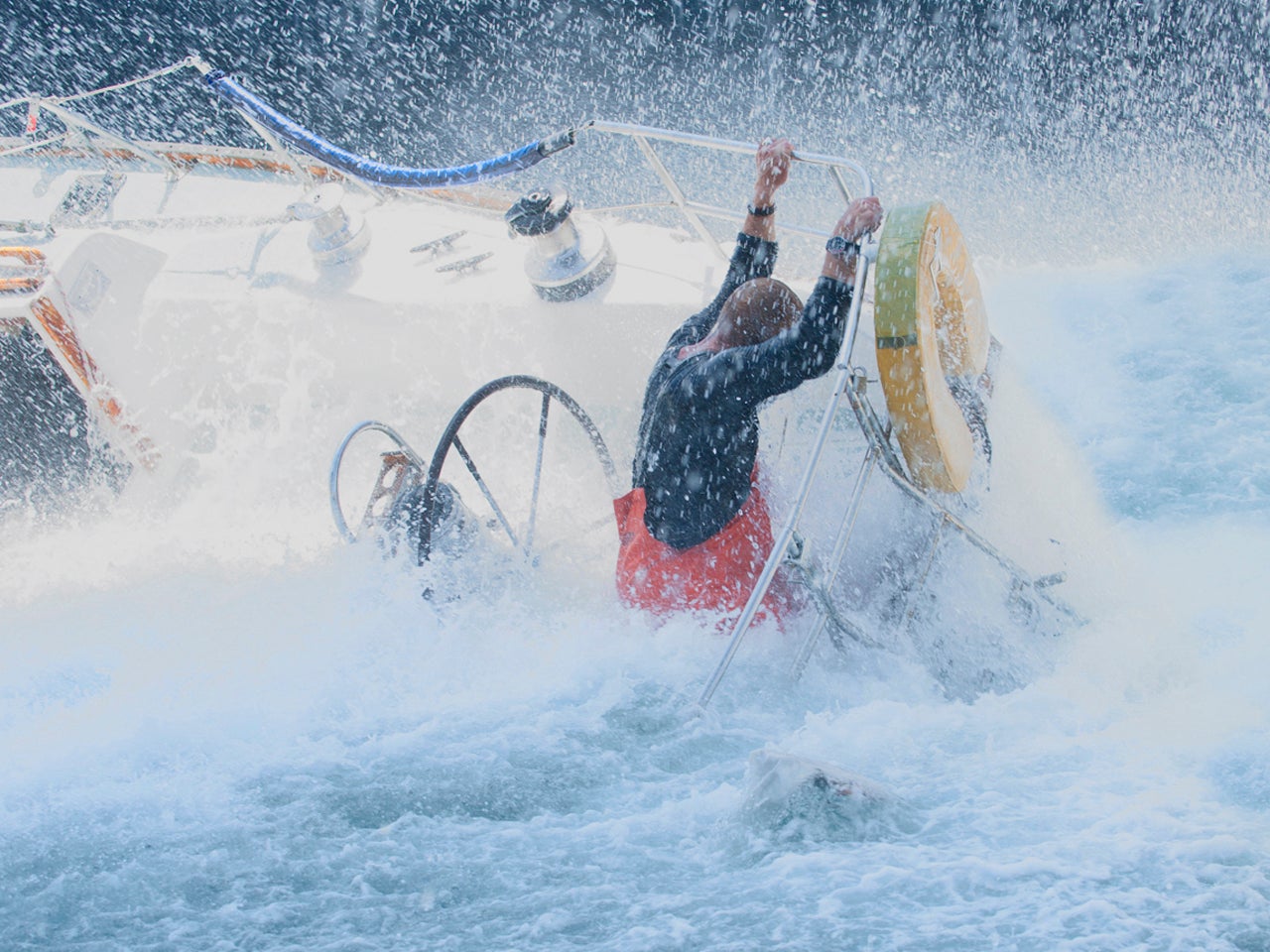 NYFF review: Robert Redford in "All Is Lost"
"All Is Lost," a grittily realistic tale of a solo sailor facing disaster at sea, is the flip-side of "Gravity," a movie that likewise depicts a character's fight to survive an inhospitable environment against all odds, but here facing Earthbound perils that are much more familiar to the audience.
Starring Robert Redford, and crisply written and directed by J.C. Chandor (whose first feature was the riveting tale of a financial firm's imminent collapse, "Margin Call"), "All Is Lost" is as challenging in its construction as its subject matter: A single character onscreen for 107 minutes, with virtually no dialogue, and no scenes outside of the tiny craft he pilots through a vast, blank sea.
Redford, as the unnamed protagonist, is sailing solo through the Indian Ocean when his 39-foot yacht collides with a wayward freight container, tearing a hole in the side. With his cabin flooding and his radio and GPS destroyed, the sailor must contend with what become cascading dominoes of disaster.
Redford's weathered presence is all. Playing a man who is no superhero -- he has some adequate nautical knowledge, but is it enough to survive? -- Redford pulls us into his existential journey simply through the act of doing.
There are no monologues, no novelistic voice-over narration. There is silence . . . except for the gruesome sounds that emerge from a slowly sinking ship, or an approaching storm, or the roar of a giant freighter whose crew may or may not see you.
The character himself is also something of a cypher. We get the tiniest of clues about his background, or the purpose of his solo sail, but in the end it is not necessary. What only matters is the day-to-day struggle for a man against storms, sharks, and the unforgiving sun.
Four decades ago Redford demonstrated a similar capacity for survival skills as the mountain man "Jeremiah Johnson." Today, at age 77, without a supporting cast (not even a CGI tiger) and performing virtually all of his water stunts himself, Redford proves he is still up to the task, shining in what is an extremely physical but also an intellectually demanding role. His character (listed in the credits simply as "Our Man") may contend with inadequate or malfunctioning tools, and against a Nature without pity, but Redford pulls us into the experience with a precise performance of strength and determination -- and an endurance greater that most screen icons could ever hope to achieve.
"All Is Lost," from Roadside Attractions, is rated PG-13. After bowing last night at the New York Film Festival, it opens in New York and Los Angeles on October 18, and nationwide on October 25.
To watch the trailer for "All Is Lost," click on the video player below.

More NYFF reviews:
Thanks for reading CBS NEWS.
Create your free account or log in
for more features.