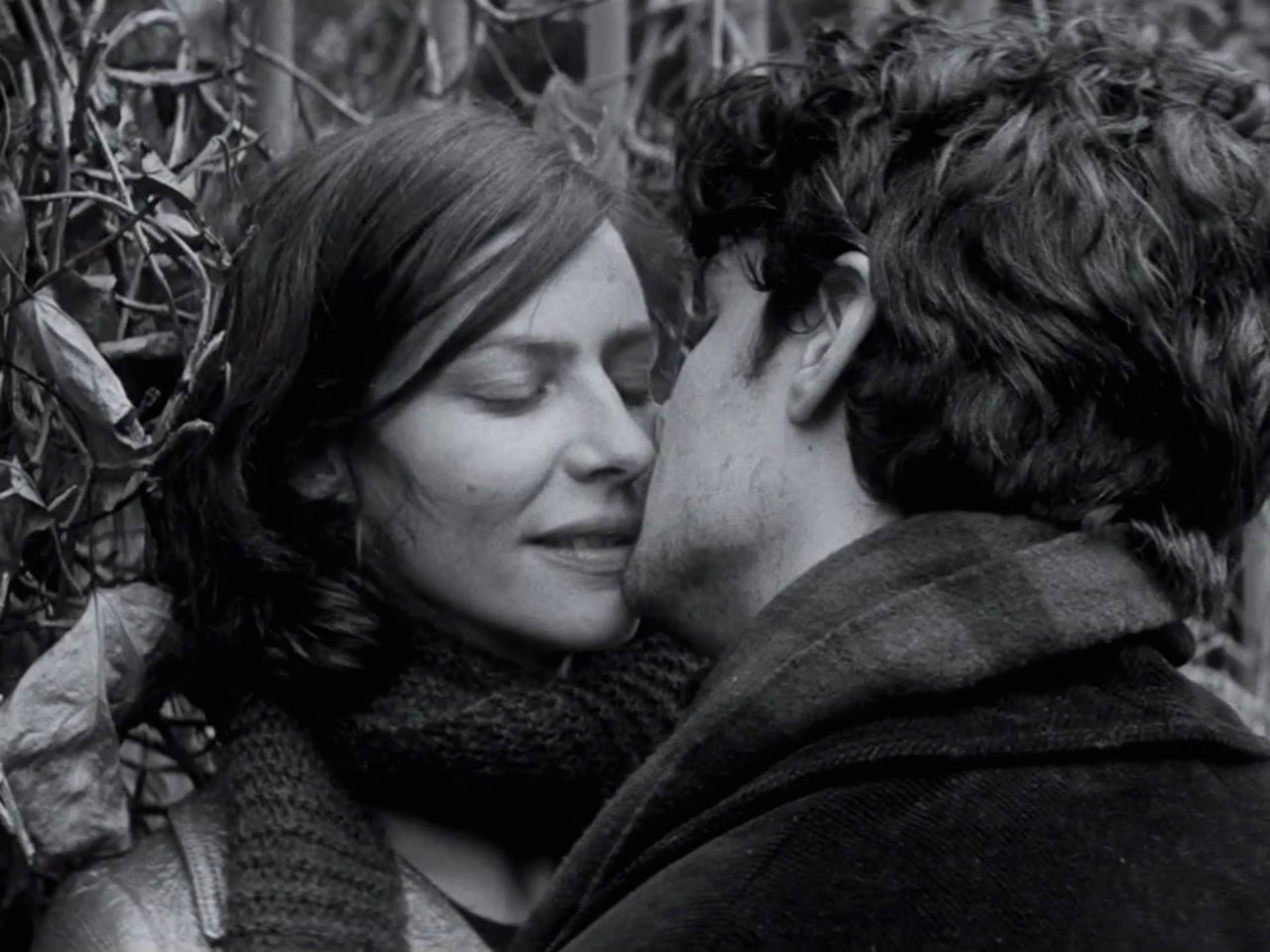 NYFF review: Not envious of "Jealousy"
Emotion in the French film "Jealousy (La Jalousie)" by director Philippe Garrel is not limited to the affections and betrayals of lovers, though that is what sets the drama in motion.
The movie (which debuts today at the New York Film Festival) opens amid the fallout of Louis (played by the director's son, Louis Garrel) walking out of his marriage. His little girl, Charlotte (Olga Milshtein), overhears the terse conversation between Louis and her mother, Clothilde (Rebecca Convenant). But like Charlotte, we can barely understand why her parents have split -- even after being introduced to the new woman in Louis' life.
His lover, Claudia (Anna Mouflalis), is rudderless in her career; the unemployed actress is described by a fellow actor as being "too sensitive" to succeed in their line of work. She is also, unfortunately, high maintenance -- though passionate, she is unsure of Louis' affection, and is liable to pick up other men without guilt.
Louis is no saint, either -- after having left his wife for another woman, he makes a pass with another actress. Louis also takes the hand of a complete stranger sitting next to him in a movie theatre, but then tosses out the phone number she slips him once the movie ends. Is it Louis' sense of propriety? Or his concern with how his daughter views him (even though she eggs him on to call the number)?
Given the emotional detachment of both Louis and Claudia, their affair seems destined to fail, but not before personal and professional alliances are compromised or damaged.
Although "Jealousy" lacks a memorable spark in its central relationship, its look does recall the New Wave films of Francois Truffaut and Robert Bresson, of whom Philippe Garrel has been a disciple since the mid-1960s. Known for brooding psychodramas (some of which starred his then-lover, the singer-actress Nico), Garrel's best-known films include "L'Enfant Secret" (1979), "Liberte, La Nuit" (1984), "Wild Innocence" (2001), and 2005's "Regular Lovers," in which he also directed his son Louis (who starred in Bernardo Bertolucci's 2003 "The Dreamers").
The film's black-and-white widescreen cinematography by Willy Kurant (who shot Jean-Luc Godard's "Masculin Feminin") envelopes the characters in an inky shroud when they fall prey to jealousy -- or in a clinical, sheer-white background when anger, resentment or fear blind-side any sense of rational thought.
In what would presumably be the most interesting aspect of the film, the director explains in his production notes that the story is semi-autobiographical -- based on his father's relationship with another woman when Philippe Garrel was a child. For "Jealousy" the gender of the child was changed to a girl, but her reactions to this triangle are similar -- acceptance of the new woman in her father's life, and guilt about how that acceptance hurts her mother. Louis Garrel even recreates the suicide attempt of his grandfather, Maurice (an actor who had also been directed by his son, before his death in 2011).
However, the fact that a character based on the director's father is played by his own son does not add to our intrigue or deepen our awareness. More interesting is the fact that four people -- two men, two women -- contributed to the screenplay, each writing their own version of a planned scene, with the director picking and choosing which scenes (told with a masculine or feminine sensibility) would be filmed.
This diversity of viewpoints is perhaps why Claudia is seen by turns erotic, cold, needy, determined, duplicitous, cheerful and morose, without drawing a realistic picture as to why Louis left his wife for her in the first place. That might be too rational a demand to place on a film whose raison d'etre is to recapture a moment of irrational self-indulgence -- and its consequences.
No U.S. release date has been announced.
To view a trailer for "La Jalousie" (in French, without English subtitles), click on the video player below.
More NYFF reviews:
Thanks for reading CBS NEWS.
Create your free account or log in
for more features.