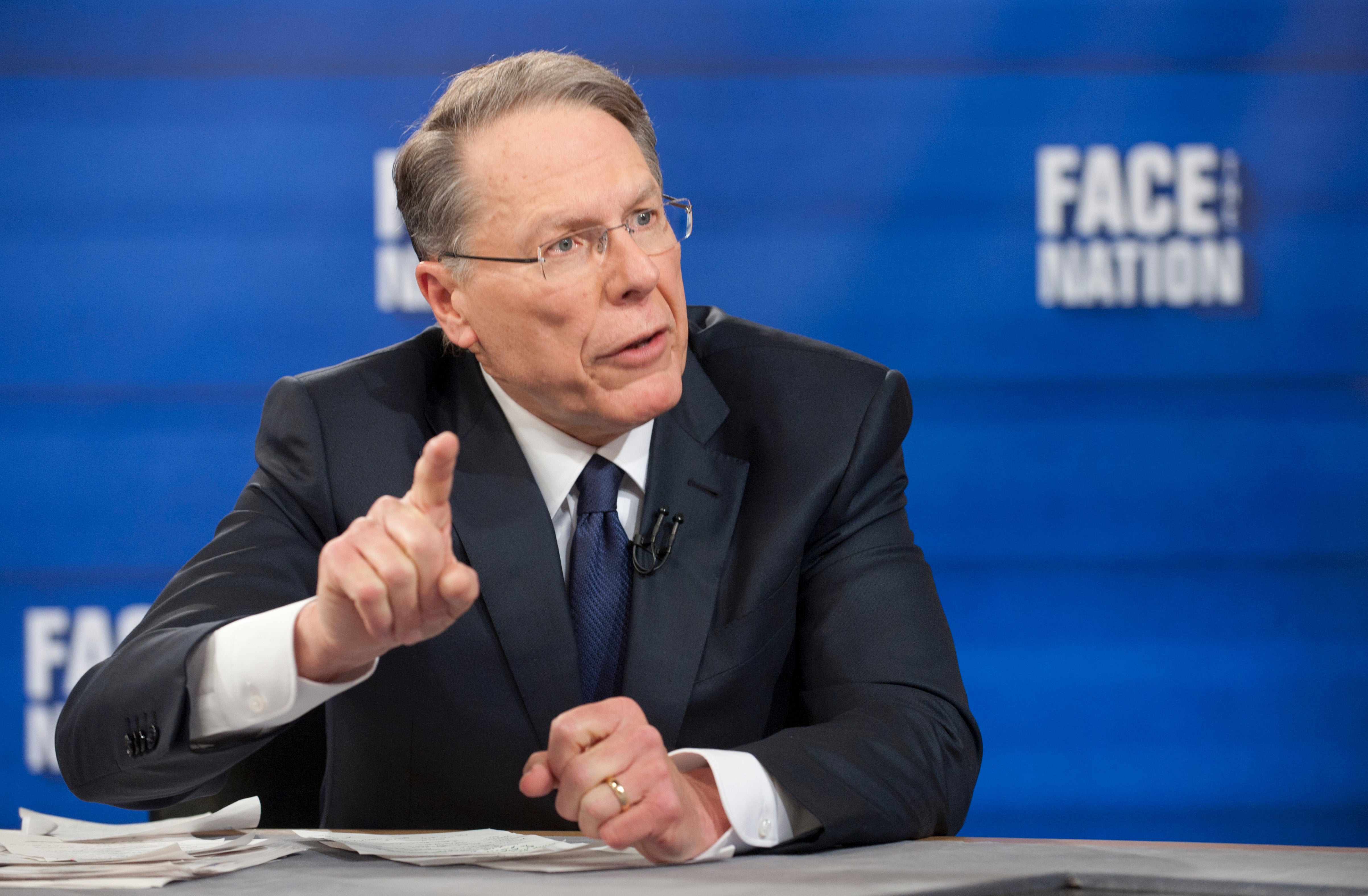 NRA CEO Wayne LaPierre won't commit to backing bump stock bill, tells ATF to "do its job"
National Rifle Association Executive Vice President and CEO Wayne LaPierre told CBS' "Face the Nation" on Sunday that in the wake of the deadly Las Vegas shooting, the ATF (the Bureau of Alcohol, Tobacco, Firearms and Explosives) needs to now "look at" current laws on bump stock laws and "do its job" amid calls for stronger gun legislation.
"On bump stocks, let me say this, the fact is that the Obama administration a couple years ago legalized a device, their ATF, that fuzzed the line between semiautomatics and fully automatics. And if we're able to fuzz that line, all semiautomatics are at risk," said LaPierre.
He addd,"If you fuzz the line, they're all at risk. And we're not going to let that happen."
Numerous lawmakers, both Democratic and Republican, have made calls for the rapid-fire devices to be regulated and many calling for their banning altogether.
Minority Leader Nancy Pelosi said it was up to House Speaker Paul Ryan to bring legislation to the floor that bans bump stocks, something Ryan himself said he was open to considering.
However, Ryan called for more information on the devices before making regulatory decisions.
Amid the growing pressure on Capitol Hill, the NRA announced that bump stocks -- the device the Las Vegas shooter used to convert his semi-automatic weapons to fire automatic -- should be subject to additional regulations.
The White House has since said that it would be "open" to conversations about those kind of regulations, with Mr. Trump telling reporters late Thursday in a meeting with military leaders that he would be "looking into that over the next short period of time."
While he wouldn't commit to backing proposed bump stock legislation, LaPierre repeated his calls on Sunday for stronger enforcement of existing laws.
"I mean, if we're going to do something, let's do something meaningful. I mean, the outrage they're trying to stir against the NRA, they ought to be stirring against the mental health system, which has completely collapsed," said LaPierre.
The NRA CEO also suggested that "elites" were at fault for furthering irresponsible use of guns, saying many were trying to politicize the aftermath of the shooting.
"To the people that are trying to politicize this tragedy, I would say this. There are monsters like this monster out there every day. There are menaces out there every day. People want to be able to protect themselves. That's why they support this freedom. All the elites that have been speaking out this past week, they all want to protect themselves," claimed LaPierre.
He added, "The number one person teaching irresponsible use of firearms is all these elites' employer, the Hollywood, television, gaming industry. We spend millions teaching responsible use of firearms. They make billions every single day, John, teaching irresponsible use of firearms. They're so hypocritical, it's unbelievable."
When asked about the idea of reciprocity and allowing gun owners to carry across state lines, LaPierre said 42 states that have "good carry laws" don't have a "problem with people protecting themselves."
"Nobody should be forced to face evil with empty hands. And the fact is we don't want the honest people crossing a state line, somebody that ought to be in jail inflicting evil on them, and then the honest person going, "Oh no. Not me." That's their last words," he said
When asked about the ease of getting a lethal weapon, LaPierre said: "Accessibility is about accessibility for the good guys. That's what the Second Amendment's all about. And as I've said all along, the only thing that stops a bad guy with a gun is a good guy with a gun."
Thanks for reading CBS NEWS.
Create your free account or log in
for more features.