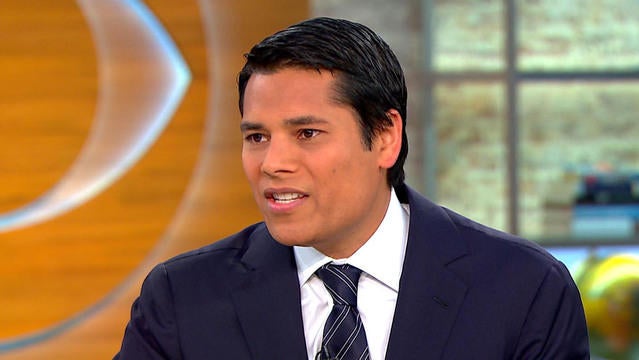 "Nextdoor" social network sees decline in racial profiling after new changes
CEO Nirav Tolia developed his private social network, "Nextdoor," with a mission to "use the online community to bring people together to improve neighborhoods." The site can be used to track down babysitters, find new homes for unwanted items and share reports of crime in the neighborhood.
But he says he was "surprised" and "deeply" saddened when the company took heat for an issue that is "completely counter to that mission." Last year, the site's crime and safety section was criticized for becoming a home for racial profiling.
The company has since implemented changes to crack down on the issue, which it said has led to a 75 percent drop in posts containing racial profiling in certain test markets.
"We first say, stop and think before you post. If a person were of a difference race, would you still feel like this needed to be information that you would share?" Tolia explained on "CBS This Morning" Thursday. "If you choose to go ahead and invoke race as a descriptor, we have a higher bar."
Users who desire to proceed must now provide a fuller description of the person, including additional details such as hair color, shoes, age and build. Descriptions that are too short are also not accepted, and an algorithm also flags racially-charged items.
Tolia said some users' initial reactions to the changes included those who claimed the site was "blocking my right to post," but he added that the company has had "overwhelmingly positive feedback from neighbors."
"This isn't about censorship. This is about getting better descriptions that are better for the neighborhood, so it's truly a win-win," Tolia said.
Other tech companies have also faced backlash for similar issues, including Airbnb​, where some homeowners refused to accept bookings from people of certain races. Tolia called it not a "tech company issue," but a "societal issue."
"We need to create ways online for us to be our best selves, and that's what these changes are designed to do," Tolia said.
Tolia also hopes his company's changes would also help reduce "unconscious" racism.
"This is about unconscious bias. This is about invoking race without a fuller description and not realizing that when you do that, an entire class of people can be held subject to that discrimination," he said.
Tolia said the racial profiling only accounted for less than one percent of the posts on "Nextdoor," and also emphasized the benefits the social network can bring to communities, such as helping families find babysitters or plumbers, uniting neighbors in times of natural disasters, and fighting crime.
"The people around you can help. You just need an easy way to connect with them," Tolia said.
Thanks for reading CBS NEWS.
Create your free account or log in
for more features.