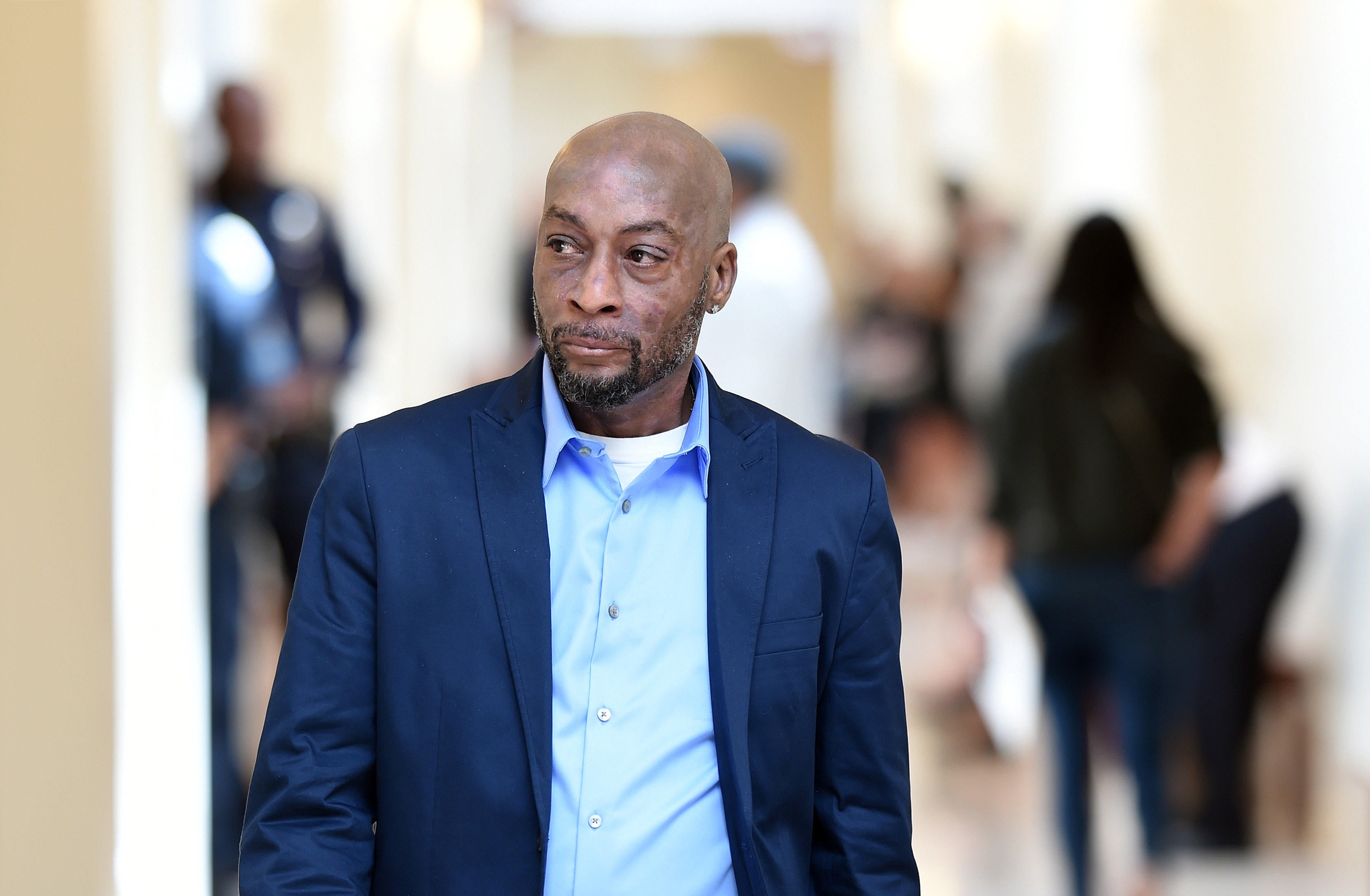 Cancer patient suing Roundup maker Monsanto says he was drenched in weed killer twice
A former Northern California school groundskeeper who is suing the manufacturer of the weed-killer Roundup over his terminal cancer testified on Monday that he was accidentally drenched in the herbicide twice, CBS San Francisco reports. Roundup's manufacturer, Monsanto, has denied Dewayne "Lee" Johnson's claim that the company's product causes cancer.
Johnson, 46, said he sprayed 150 gallons of Roundup between 20 and 30 times a year as a groundskeeper for the school district in Benicia, just northeast of San Francisco. He worked for the school district for four years.
"I figured if it could kill weeds, it could kill me," Johnson said. "I took it seriously. That's why I wore anything I could to protect myself."
Jurors were shown pictures of lesions that developed over 80 percent of Johnson's body because of his non-Hodgkin's lymphoma. Monsanto rejects Johnson's claim that Roundup caused his cancer.
"We obviously have a huge amount of sympathy for Mr. Johnson and for his family as we do with anybody who has cancer," attorney Sandra Edwards told CBS San Francisco. "But the 40 years of science and data and experience with this product shows that it doesn't cause cancer."
Johnson became the first to sue Monsanto after the World Health Organization's International Agency for Research on Cancer determined in 2015 that the key ingredient in Roundup, glyphosate, is "probably carcinogenic to humans," CBS News correspondent Jamie Yuccas reported earlier this month.
Monsanto scientist Donna Farmer has disputed that finding.
"The data that they look at, they cherry-pick it," Farmer told CBS News, "and then they interpret some of those studies completely different than the researchers who actually did it."
The trial is expected to conclude on Aug. 10, when Johnson is scheduled to receive his third round of chemotherapy.
Thanks for reading CBS NEWS.
Create your free account or log in
for more features.