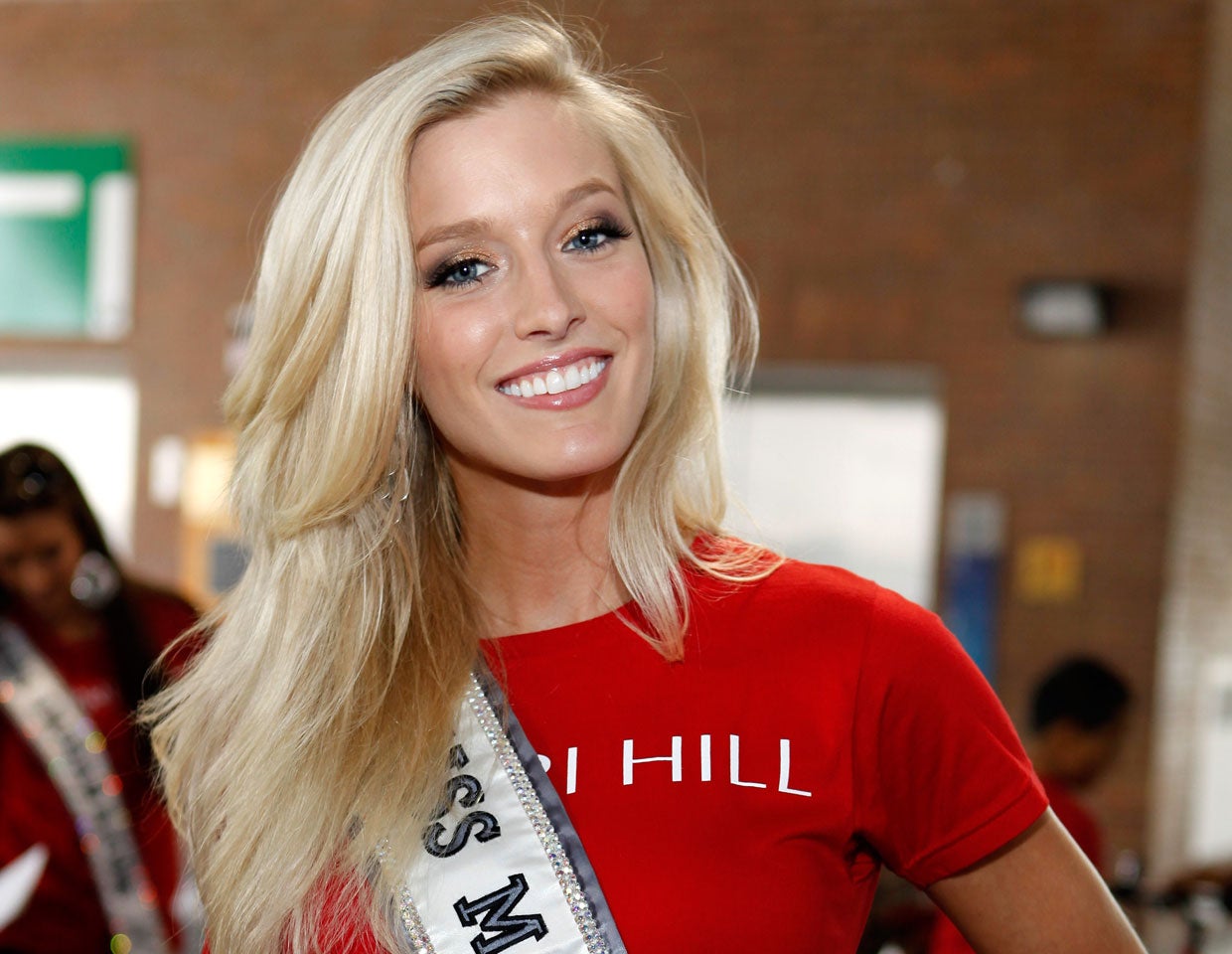 Miss America contestant Allyn Rose to undergo double mastectomy after pageant
A Miss America contestant has announced she will undergo a preventive double mastectomy to avoid the disease that took her mother's life prematurely.
Allyn Rose, a 24-year-old who will represent Washington D.C. during the January 12 Miss America competition, told People last Friday that she is a carrier of a gene that led to the breast cancer that killed her mother when she was only 16. She plans to undergo a double mastectomy following the competition.
"My mom had her right breast removed at 27, but at 47 or 48, it came back in her left breast," Rose told People. "It was already stage three. She could have had that other breast removed, but I'm sure there was a part of her that thought she didn't want to give up this other part of herself... My dad said he begged her for years and years to get it removed, but she said no. It's ultimately the thing that killed her," she told the magazine.
Rose told ABC's Good Morning America on Monday, that she read her late mother's journals that detailed her struggles with the disease before deciding she didn't want to take the risk.
"I'd rather do something that helps me be here for my children, that helps me be able to live a long and healthy life," she said on GMA, adding that her father also encouraged her to be more proactive given her mother's hesitation to have her other breast removed.
Known as a prophylactic mastectomy, the Mayo Clinic said the procedure -- which involves the complete removal of the breast, nipple and areola -- is given to women who are at high risk of developing breast cancer. Women who may consider preventive mastectomy could have a family history of breast cancer -- especially diagnosed in family members before age 50 -- or possess the BRCA1 and BRCA2 genes that increase breast cancer risk. Women who had previous bouts of breast cancer or radiation therapy may also consider the procedure.
While 120 out of every 1,000 women may develop breast cancer over a lifetime, about 600 out of 1,000 women who inherited mutations in BRCA1 or BRCA2 genes will develop the disease, according to the National Cancer Institute.
A total mastectomy reduces a high-risk woman's chances of developing breast cancer by 90 percent, but the Institute notes that it doesn't guarantee a woman will never develop the cancer, because breast tissue can still remain in the armpit, collarbone or abdominal wall.
Rose told People the breast reconstructive plan was "very risky" but worth it. She said on Good Morning America that doctors have told her she could wait, but since her mother got sick around her age, she didn't want to take any risk at all.
Side effects of the surgery include bleeding, infection and psychological effects due to the changes in body and loss of breast function, according to WebMD.
Women may undergo reconstruction plastic surgery to rebuild the shape of the breasts either at the time of the mastectomy or at a later date, according to WebMD.
Rose wants to use her role in the pageant -- which likely will be her last competition -- to teach others how to be proactive in their own health care.
"Breasts don't define your life," Rose told People. "I'm choosing life over beauty. I'm choosing to remove something that's so iconic to my womanhood."
Thanks for reading CBS NEWS.
Create your free account or log in
for more features.