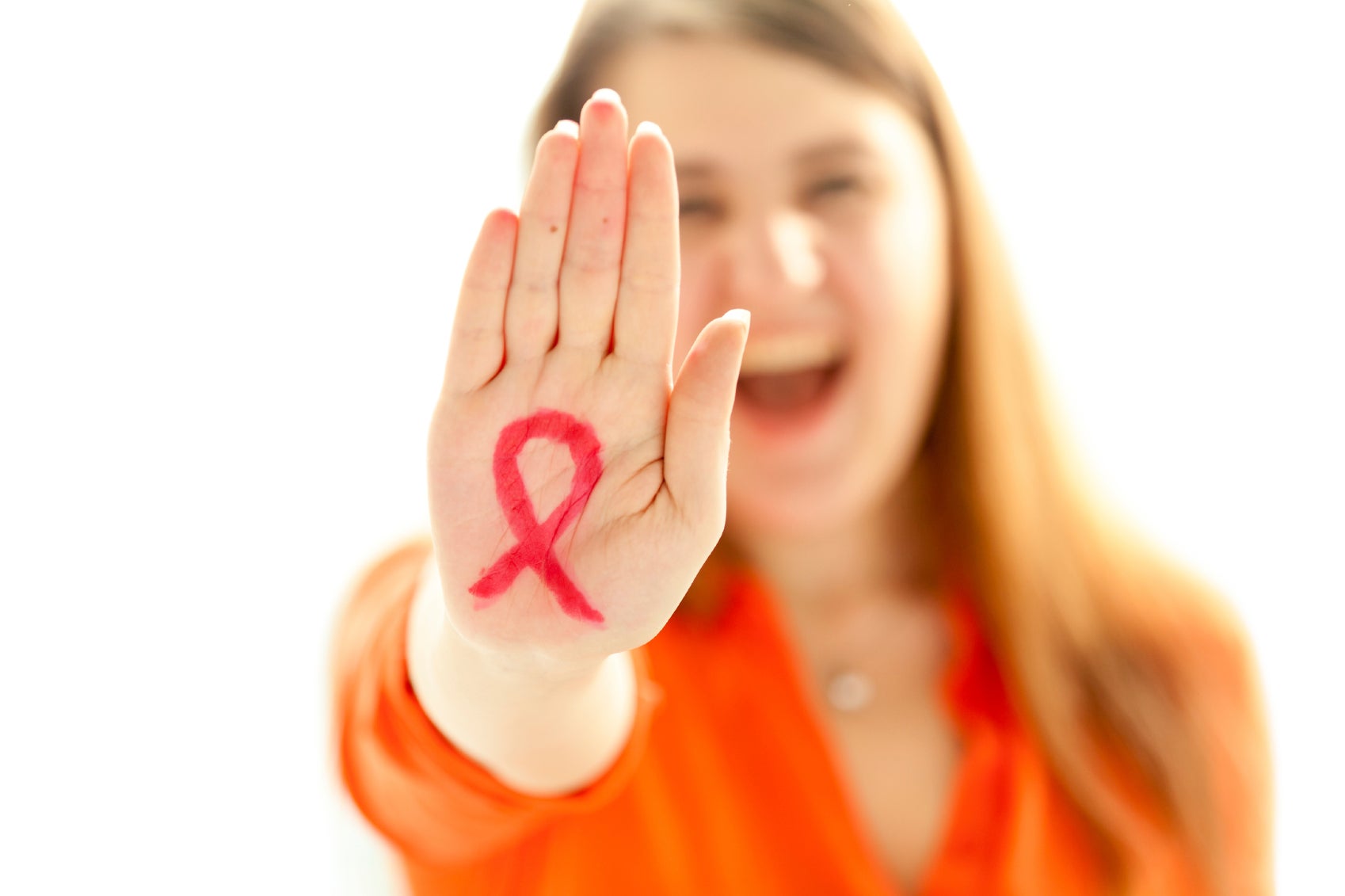 5 ways every millennial can help stomp out HIV and AIDS
Experts say millennials are at greater risk of HIV infection than they may realize.
In just a few decades, the virus has gone from a fearsome diagnosis culminating in AIDS and likely death to a treatable infection. And while cases of HIV have decreased overall in the past decade, 13- to 24-year-olds are seeing a climb in HIV infection rates that has health officials concerned.
That age group accounted for an estimated 26 percent of all new HIV infections in the United States in 2010, according to the CDC, whereas in 2002, only 10 percent of new HIV cases were in 13- to 24-year-olds. Young gay and bisexual men showed a significant increase in new infections from 2008 to 2010.
Experts think they know why.
"One of the major issues is in that age range they haven't really grown up with anyone who died of AIDS and seen the tremendous problems HIV infection can give you," said Dr. Jeffrey Laurence, a senior scientific consultant for programs at amfAR, and professor of medicine and director of the Laboratory for AIDS Virus Research at Weill Cornell Medical College.
The human immunodeficiency virus (HIV) weakens a person's immune system by destroying important cells called T-cells that fight disease and infection.
There's no cure for the virus, but scientists have developed medications that can hold the virus at bay and allow people to lead long lives. "That doesn't mean you're living a normal life without side effects, though," Laurence said.
Laurence said the perception that HIV is treatable has made it less scary to the younger age group than the generations ahead of them, who may have seen friends sicken and die of the disease. Yet that may also lead millennials to take risks with their health, allowing the virus to continue to spread.
If millennials take these steps, they would go a long way to stomping out HIV, say experts:
Get tested for HIV.
Over half of young people with HIV in the United States don't know they're infected. But there's plenty of access to testing. For people who don't want to go to their own health care providers, or who don't have one, there are free public health clinics in every major city, Laurence said.
"I've had people concerned about privacy come to me from other states," he said.
Test results are much faster than they used to be, too. In the old days, it took four to six weeks to receive an HIV test result.
"Now, technically you can find genetic material in 48 hours to a week," Laurence said.
If you're HIV-negative, stay that way.
Once you've tested negative for HIV, know how you can get infected: through sex, but also by blood or sharing needles. Women with HIV can transmit it to their child during pregnancy and breast-feeding, too.
"Not to detract from those who work with HIV-positive youth, but my goal is to keep as many people negative as possible, by arming them with knowledge and support," said Dr. Chanelle Coble, assistant professor in the department of pediatrics at NYU Langone Medical Center.
"Know HIV still exists. Even though we've come very far, it's still a life-threatening illness that can be prevented. Take preventive measures, whether it's using condoms or other protective methods," said Coble.
People who are at higher risk -- gay and bisexual men, for example -- should talk with their doctors about pre-exposure prophylaxis, called PrEP, which involves taking a pill every day to help reduce the risk of infection if exposed.
In addition, Coble said schools need to ramp up their HIV education. According to the CDC, school-based HIV and AIDS education decreased from 92 percent of students in 1997 to 85 percent in 2013.
Talk with your partner.
Openly talk about your sexual history with your partner, but recognize the limitations, and practice safer sex unless you're in a monogamous relationship where you've both been tested, Laurence said.
If you learn you are HIV positive, tell your partner(s) and get treatment early, said David Rosenthal, medical director at the Center for Young Adult, Adolescent, and Pediatric HIV at North Shore-LIJ Health System, in Great Neck, New York. HIV medications can reduce viral load to an undetectable level and can significantly reduce the risk of passing HIV to sexual partners.
Laurence said it's also important to recognize that drugs and alcohol can impact decision-making when it comes to using protection or not with partners.
Gay and bisexual high school students may be more likely to engage in risky sexual behaviors and substance abuse because they feel isolated and lack support, according to the CDC. But there are state and local health resources that can help, Laurence said.
"Condoms, condoms, condoms."
HIV is a sexually transmitted virus that spreads through semen and vaginal fluid, so using condoms can reduce transmission, said Coble. Condoms will also cut the risk of infection with other sexually transmitted diseases, she said. Having an STD increases a person's odds of acquiring or transmitting HIV.
Yet the CDC reports that in a 2013 survey of U.S. high school students, of the 34 percent who said they'd had sexual intercourse in the previous three months, 41 percent did not use a condom.
See a doctor ASAP if you think you've been exposed to HIV.
If you think you've already been exposed to the HIV virus, or even if you're just worried, ask your doctor or health care provider about PEP, said Rosenthal. Short for post-exposure prophylaxis, it's a prescription of antiretroviral drugs used to stop HIV from making copies of itself and spreading through the body.
In order to be effective, though, he said PEP has to be started as soon as possible after someone thinks they've been exposed -- ideally within 48 hours, but 72 hours at the longest.
Thanks for reading CBS NEWS.
Create your free account or log in
for more features.