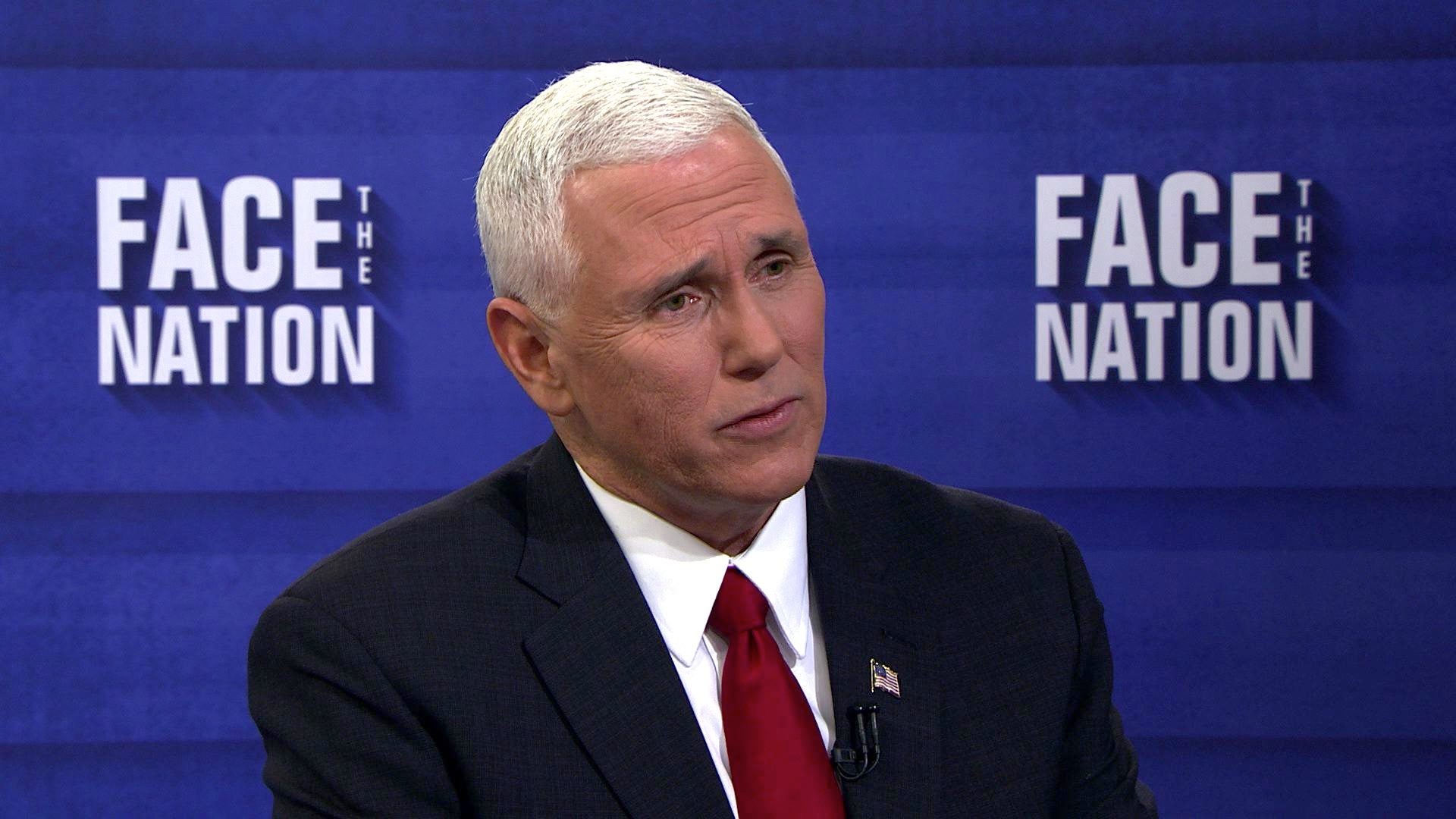 Mike Pence responds to Donald Trump - John Lewis disagreement
Vice President-elect Mike Pence said he found Rep. John Lewis's criticism of President-elect Donald Trump "deeply disappointing" -- and that Mr. Trump, who lambasted Lewis on Twitter this weekend, "has every right to defend himself."
"Donald Trump won this election fair and square, 30 out of 50 states, including Georgia," he told CBS' "Face the Nation." "...To hear John Lewis -- a man that I served with, that I respect -- to question the legitimacy of the election and to say that Donald Trump will not be a legitimate president was deeply disappointing to me."
"To hear that he was not going to attend the inauguration this Friday -- I hope he reconsiders both statements," Pence said.
Lewis, in an interview with NBC last week, said he did not plan to attend the inauguration this Friday -- his first time missing the ceremony in three decades -- and questioned Mr. Trump's legitimacy as president.
"I don't see this president-elect as a legitimate president," he said. "I think the Russians participated in helping this man get elected. And they helped destroy the candidacy of Hillary Clinton."
In response, Mr. Trump said Lewis -- one of the most visible members of the Civil Rights Movement -- is "all talk, talk talk - no action or results," and said Lewis's Georgia district is "crime infested" and "falling apart."
Why, moderator John Dickerson, did Mr. Trump feel the need to take a swing at Lewis rather than just letting the comments go?
Mr. Trump "has every right to defend himself," Pence said, suggesting that Lewis's comments about election legitimacy seemingly conflict with his status as a leader for voting rights.
"We honor the sacrifice that he made but part of the result of what happened on Bloody Sunday [in 1965] and the courage that he showed was the Voting Rights Act," he said. "So for someone of his stature not just in the civil rights movement but in voting rights to make a comment that he did not consider Donald Trump to be a legitimate president, I think, is deeply disappointing."
Thanks for reading CBS NEWS.
Create your free account or log in
for more features.