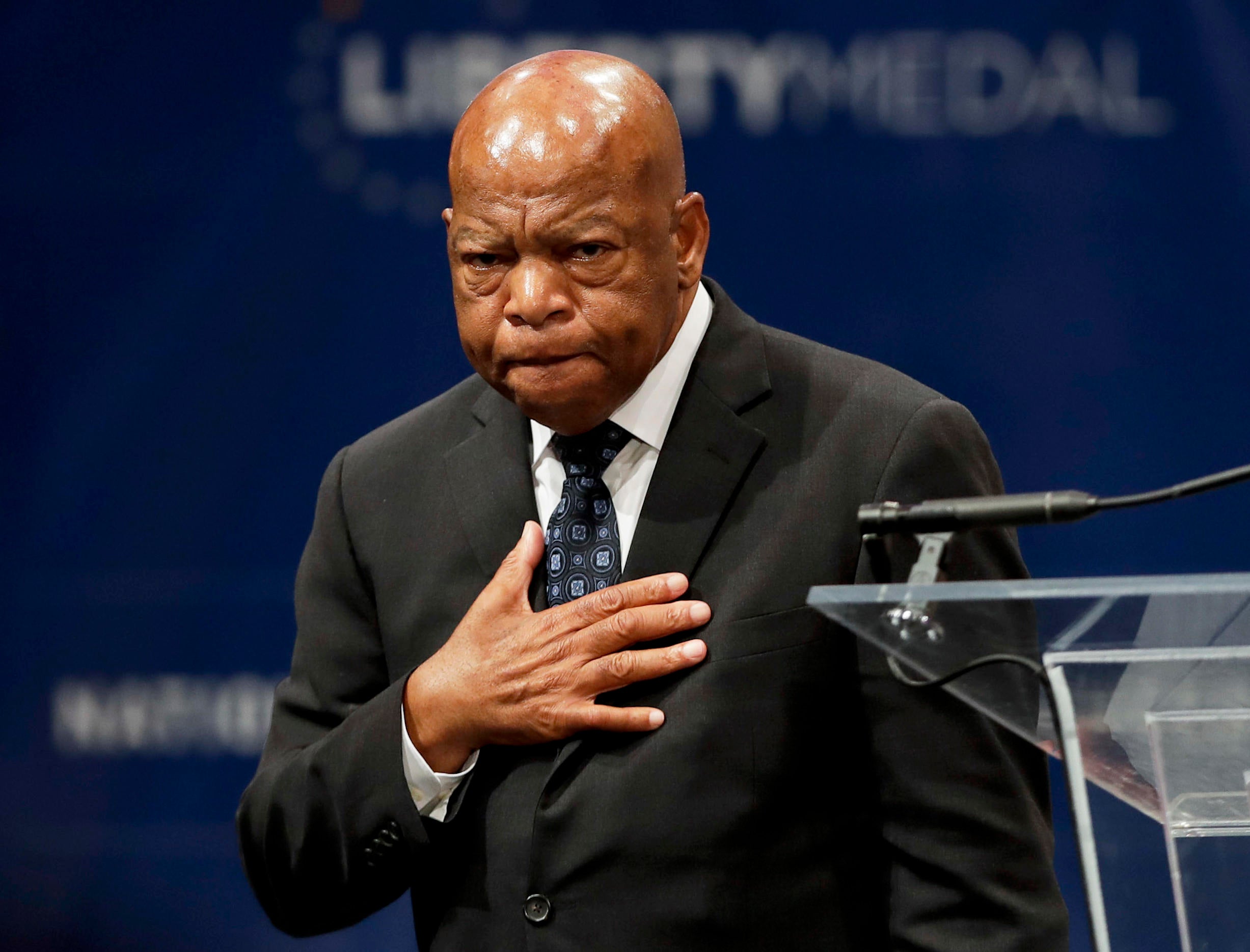 Trump blasts civil rights icon John Lewis in Twitter attack
President-elect Donald Trump railed against civil rights icon Rep. John Lewis, D-Georgia, in two tweets Saturday morning, following the congressman's plans to boycott next week's inauguration.
The president-elect disparaged Lewis as "All talk, talk talk - no action or results" and attacking him for representing a Georgia district Mr. Trump claimed was "crime infested" and "falling apart."
Trump tweeted one more tweet Saturday night, writing that Lewis should focus on the "burning and crime-infested inner cities."
The attacks, launched just two days before the nation celebrates the civil rights legacy of Martin Luther King Jr., follow Lewis' decision to sit out the presidential inauguration Friday. On missing the ceremony -- the first in three decades that Lewis will not be present for -- the Georgia Democrat told NBC in an interview, "you cannot be at home with something that you feel that is wrong."
Lewis also contested Mr. Trump's legitimacy as president in his NBC interview scheduled to air Sunday.
"I don't see this president-elect as a legitimate president," he said. "I think the Russians participated in helping this man get elected. And they helped destroy the candidacy of Hillary Clinton."
After Mr. Trump's pointed missives, several Twitter users came to Lewis' immediate defense, tweeting their own critical messages to the president-elect and reminding him of the Georgia congressman's record on civil rights.
Legislators on both sides of the aisle made public statements on the Democrat's behalf:
One Republican strategist pointed out the irony of lashing out at Lewis, a former chair of the Student Nonviolent Coordinating Committee who risked his life organizing sit-ins and marches to fight racial injustice in the Jim Crow South, on the eve of Martin Luther King Jr. Day.
Others mentioned Lewis' actions during "Bloody Sunday" in 1965, when he attempted to lead a march from Selma to Montgomery, Alabama, that ended in brutal police action against protesters.
And still other journalists and historians pointed out the factual inaccuracies in Mr. Trump's tweets about the district represented by Lewis, a 16-term congressman.
Thanks for reading CBS NEWS.
Create your free account or log in
for more features.