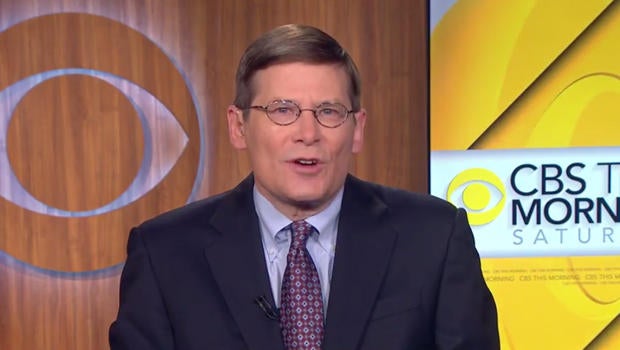 Michael Morell: CIA trove on WikiLeaks "an inside job"
This week, the Central Intelligence Agency has been dealing with the release of top secret documents, apparently detailing highly-classed surveillance methods, which were published on the WikiLeaks website.
This is in addition to agency's fraught relationship with President Trump, who criticized the CIA throughout his campaign and has recently questioned whether it has been the source of ongoing leaks that have dogged his administration.
CBS News senior security contributor Michael Morell, a former deputy director of the CIA, said there are a lot of questions about how the WikiLeaks release occurred, calling it an inside job.
"Absolutely. This data is not shared outside CIA; it's only inside CIA. It's on CIA's top secret network, which is not connected to any other network. So this has to be an inside job," he told "CBS This Morning: Saturday."
He agreed that CIA's systems need to be updated. "There [are] a lot of questions here about how did this happen? Was this a CIA staff employee or was this a contractor? How did they get their access to all of this data? How did they download it onto a thumb drive? How did they get it out of the building? Were there red flags that were raised that were missed? Were there any red flags on this system at all? So there's a lot of tough questions here that the senior CIA leadership should be asking and that Congress should be asking."
"What about the adversarial relationship between this White House and the intelligence agencies?" asked co-host Alex Wagner. "What are the implications of a president who has been so openly critical of the agency?"
"There's an impact on morale, Alex. When your most important customer is publicly criticizing you, it takes a toll. But I think a bit of that is behind us now. This was primarily before the inauguration. There hasn't been a lot of criticism of the work of the agency since. There's been some criticism of leaks, but not of the works. So, I hope that's behind us."
When asked if Americans should be worried about the information revealed by WikiLeaks, such as the CIA's ability to conduct illicit surveillance via smart TVs and phones, Morell downplayed it:
"They don't need to worry at all," he said. "The CIA focuses its activities overseas. It focuses its activities on foreign nationals. The CIA is not permitted by law to target Americans. So Americans should not worry about this. Just the opposite -- they should actually be proud that their intelligence agency has developed these capabilities to collect intelligence on our adversaries who are trying to undermine our security and to, in some cases, kill Americans. So I think that's how the average American should think about it."
Thanks for reading CBS NEWS.
Create your free account or log in
for more features.