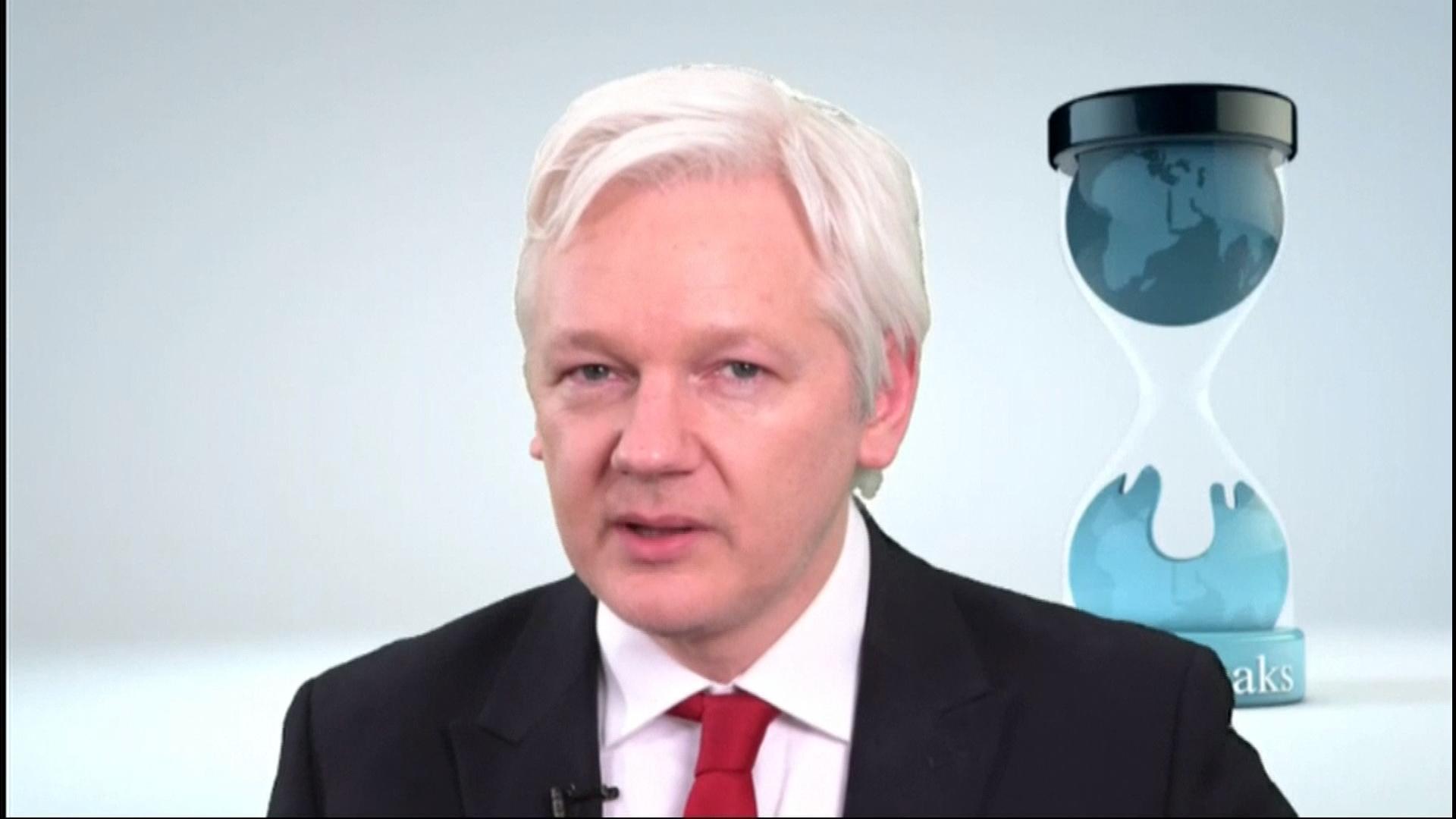 Assange says WikiLeaks to help tech firms thwart CIA hacking
PARIS -- WikiLeaks founder Julian Assange says his group will work with technology companies to help defend them against the Central Intelligence Agency's hacking tools.
In an online press conference, Assange acknowledged that companies had asked for more details about the CIA cyberespionage toolkit, the existence of which he purportedly revealed in a massive leak published Tuesday.
Assange said Thursday that "we have decided to work with them, to give them some exclusive access to some of the technical details we have, so that fixes can be pushed out."
Assange has maintained his role as the founder and boss of the leaking group from his vantage point in the Ecuadorian Embassy in London, where he fled claiming he fears extradition to the U.S.
WikiLeaks published thousands of purported secret CIA files on Tuesday allegedly detailing hacking tools the government employs to break into users' computers, mobile phones and even smart TVs.
Some companies that manufacture smart TVs include Apple, Google, Microsoft and Samsung.
The documents describe clandestine methods for bypassing or defeating encryption, antivirus tools and other protective security features intended to keep the private information of citizens and corporations safe from prying eyes. U.S. government employees, including President Trump, use many of the same products and internet services purportedly compromised by the tools.
In a brief statement provided Thursday, a CIA spokesman reiterated the agency's criticism of Assange, saying he is "not exactly a bastion of truth and integrity. Despite the efforts of Assange and his ilk, CIA continues to aggressively collect foreign intelligence overseas to protect America from terrorists, hostile nation states and other adversaries."
"This is CIA's Edward Snowden," former CIA acting director Michael Morrell told CBS News Justice correspondent Jeff Pegues on Wednesday, referring to the former National Security Agency contractor who leaked millions of documents in 2013.
"This is huge, in terms of what it will tell the adversaries," Morrell said. "We'll have to essentially start over in building tools to get information from our adversaries, just like we did with Snowden."
On Wednesday, the FBI opened an investigation into the theft and posting of the alleged CIA documents released by WikiLeaks.
U.S. intelligence sources say the data released by WikiLeaks is being examined to determine the authenticity of the alleged leak. Sources tell CBS News it's an effort to sift through the data to see what is real. So far, however, the intelligence community is reacting to the data as if it is authentic and as if it's yet another embarrassing security breach.
Officially, the CIA has offered no comment on the authenticity of the documents. A CIA spokesperson did point out that the agency is "legally prohibited from conducting electronic surveillance targeting individuals here at home, including our fellow Americans, and the CIA does not do so."
There has been widespread suspicion that WikiLeaks works in collusion with Russian intelligence agencies.
Sen. John McCain (R-Arizona) told reporters Thursday outside a meeting of the Senate Armed Services Committee that the WikiLeaks publication was a "devastating blow, and we should have learned from the last leak."
He said there were real questions about "whether it's a leak from an individual, or whether its Russian capabilities."
Thanks for reading CBS NEWS.
Create your free account or log in
for more features.