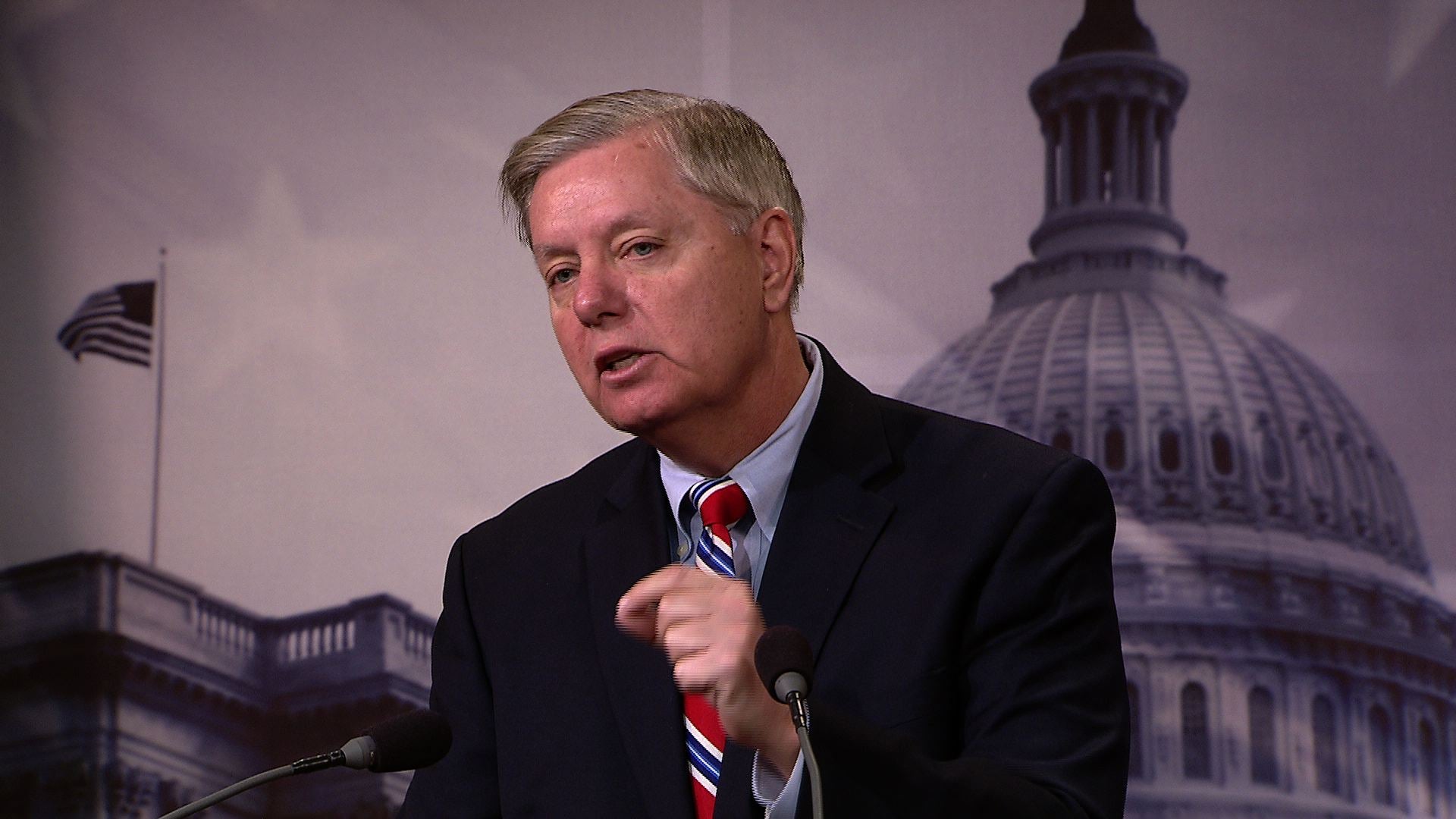 Lindsey Graham: Donald Trump supporters should rescind their endorsements
Sen. Lindsey Graham is calling on Republicans who have endorsed Donald Trump for president to rescind their support.
Graham told The New York Times he's doing that because of the presumptive nominee's comments on Judge Gonzalo Curiel, the federal judge overseeing one of the Trump University fraud cases, and because Trump said that a Muslim judge might also be unable to remain neutral in the same lawsuit.
"This is the most un-American thing from a politician since Joe McCarthy," Graham told the Times.
"If anybody was looking for an off-ramp, this is probably it," he added. "There'll come a time when the love of country will trump hatred of Hillary."
Graham, a South Carolina Republican who ran for president this cycle, endorsed both Jeb Bush and then Ted Cruz during the primary campaign.
Last month, CNN reported that an attendee at a GOP fundraiser in Florida said that Graham told the room to unite behind the presumptive Republican nominee. After the report came out, Graham and his aides said that his position has not changed and that he doesn't plan to support Trump or Hillary Clinton.
A week before the fundraiser, Graham said that he had a "cordial, pleasant" phone call with Trump about national security threats facing the U.S.
In early May, Graham warned on CBS' "Face the Nation" that a Trump presidency would "lead to another 9/11" and told CBS News in March that Republicans would lose to Clinton in November if Trump becomes the nominee.
Thanks for reading CBS NEWS.
Create your free account or log in
for more features.