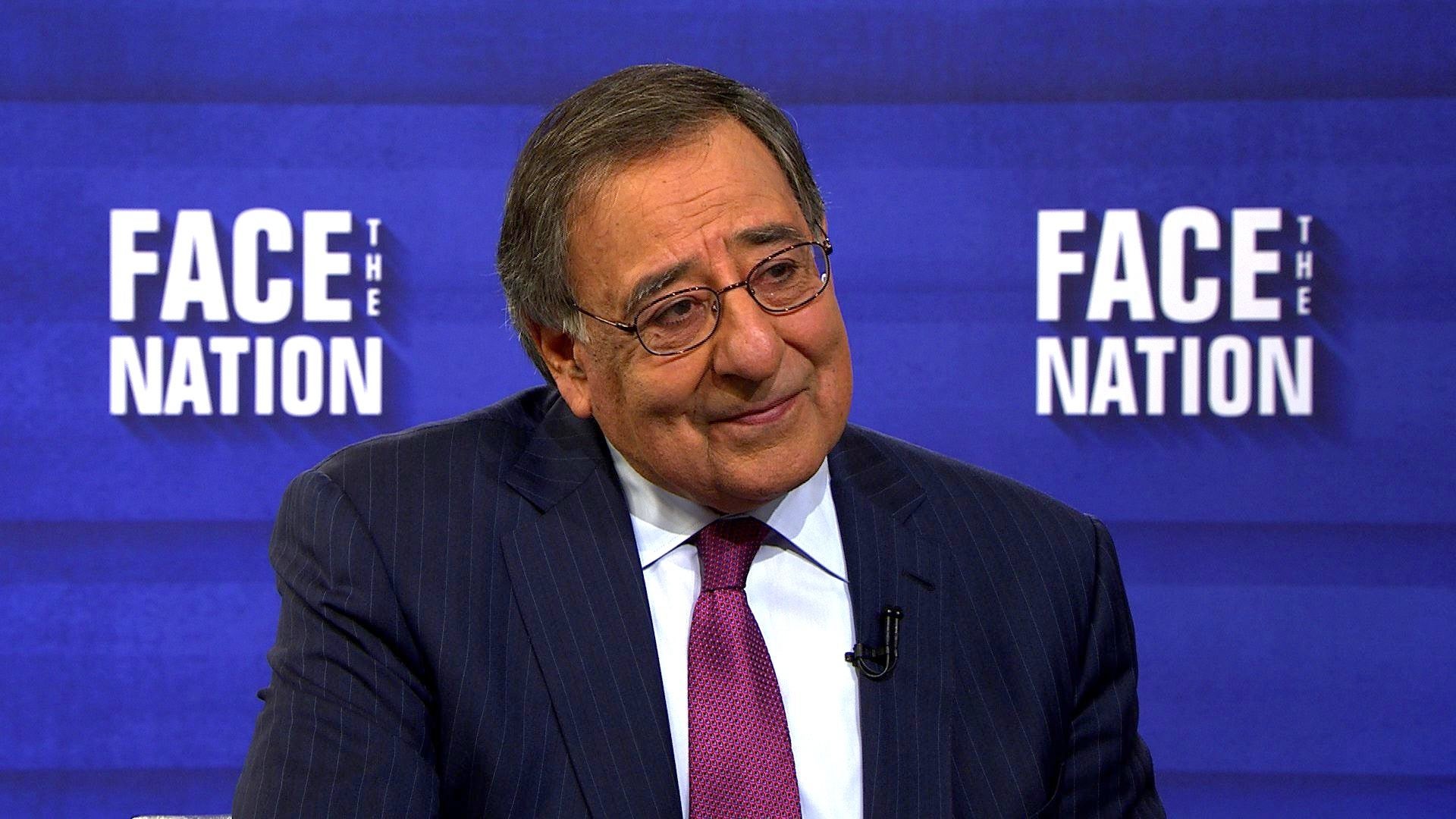 Leon Panetta on his "concerns" about Trump not getting daily intel briefings
Former Defense Secretary Leon Panetta expressed his concern that President-elect Donald Trump might be skipping out on receiving daily intelligence briefings, telling CBS' "Face the Nation" that it was unprecedented in recent history for a president to do so.
"Frankly, one of the concerns I have right now is that this president is not getting his intelligence briefings," Panetta, a former CIA director, said in an interview that aired Sunday. "He's taken a few of them, but he's not getting them every day."
"If you're president of the United States, you better be in touch on a daily basis with your intelligence briefers," Panetta went on, "so that you have an understanding as to what's -- what's happening in the world, what are the crises you have to pay attention to, and what steps do you have to take in order to deal with those crises?"
The Washington Post reported last month that Mr. Trump had turned away intelligence briefers several times, leaving the duty to his second-in-command, Mike Pence. Transition team officials dismissed the significance of Mr. Trump's schedule to the Post, however, saying that the president-elect was busy drawing up his cabinet and filling administration posts in the weeks following his election.
To be without the day-to-day updates, Panetta said, would break with the protocol set by the last nine presidents.
"Every president I know -- and I worked under nine presidents -- every one has taken their intelligence daily brief because that sets the agenda for what you have to focus on as president of the United States," he noted.
In the wide-ranging interview, Panetta, who served in President Obama's cabinet from 2011 to 2013, also weighed in on the president-elect's choice for defense secretary, retired Gen. James "Mad Dog" Mattis.
"I like Jim Mattis a lot," Panetta said during the interview, taped before Trump's decision was announced Friday. "He's a tough general, spoke the truth, was a good advisor. I trusted his defense judgment. And so I think he's got, you know, a lot of qualities that are important to a secretary of defense job."
Discussing the candidates of another cabinet position -- this time, for secretary of state -- Panetta gave another frank assessment.
"You need to have a secretary of state that understands those flash points and understands how to deal with our adversaries, but also how to deal with our allies," said Panetta, ticking off qualifications for the top diplomatic post.
Asked if he thought anyone on the president-elect's shortlist would meet those requirements, Panetta pointed to Romney, the former Republican presidential nominee who was an outspoken critic of Mr. Trump during his campaign.
"I think Romney would be able to fit that," he said. "I think there are others that he's talking to that obviously would be able to accomplish that as well. But I think the president needs to understand that if he's going to implement a strong foreign policy, if he's going to take care of our national security, a strong secretary of state is absolutely essential to your ability to protect this country and to advance our interest in the world."
For anyone in the Oval Office, Panetta cautioned that it's "not good enough" to be surrounded by experienced advisers.
"The reality is, it is the president of the United States who has to make the final decision. And you can have a lot of bright people and [advisers] can present you a lot of options," he said. "But unless you've taken the time as president to understand those issues, to read into those issues, to understand the consequences of those issues, you cannot just rely on others to tell you what you should or shouldn't do. You've got to make the decision."
When asked about his impressions of Mr. Trump generally, the former defense secretary noted how "unconventional" the president-elect was.
"I'm still trying to figure him out, and try to figure out just exactly who we're going to have as the new president," Panetta said. "He's very unconventional, and you know, and you're just not quite sure which Donald Trump is going to walk into the Oval Office, whether it's the, you know, the reality TV, tweeting president, or whether it's the business president who will be serious-minded about approaching it. So it's really -- it's really difficult right now to try to get a sense of just exactly what the president-elect is going to be like."
Thanks for reading CBS NEWS.
Create your free account or log in
for more features.