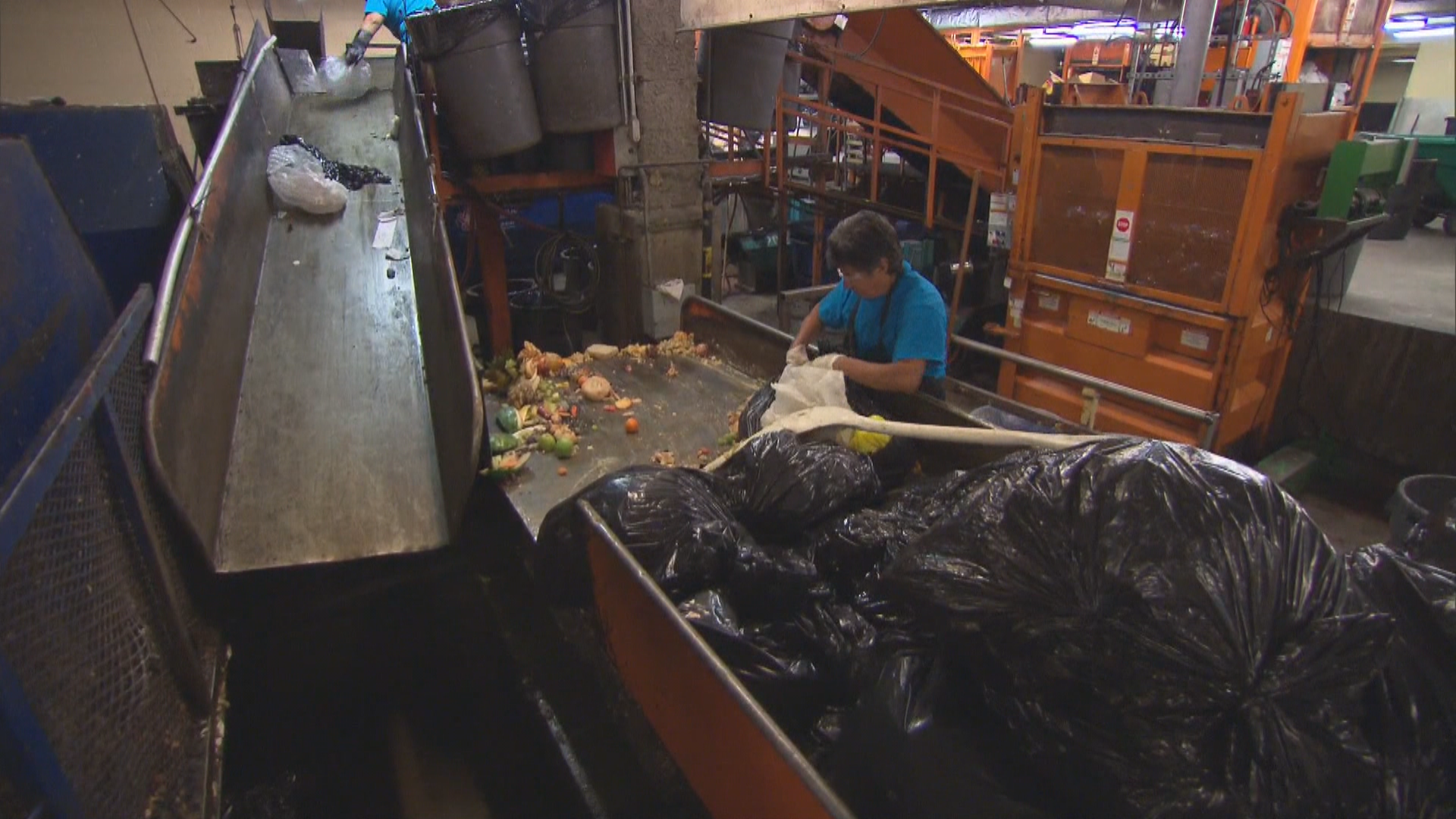 Las Vegas hotel bets big on cutting food waste
The buffet at the Aria Resort and Casino is an endless array of mouthwatering delicacies piled high. But as it turns out, the land of excess may be the exception when it comes to wasting food.
Last year alone, this hotel had some 7 million pounds of leftover food, but they didn't throw it away.
"What's interesting is, is people come to the Las Vegas thinking this is the land of waste when we actually are very, very conscious about our environment," said Andy Ginsburg, director of environmental sciences at Aria.
"It ends up at the hog farm -- either in your tummy or the hog farm," Ginsburg said.
That's right -- pig slop, made from sushi and roast beef. Most importantly, none of it goes to a landfill where it decomposes into the greenhouse gas, methane.
According to Consumer Reports, food waste is the biggest component of landfills, and the biggest food wasters are families. They say 40 percent of the food produced in this country ends up in the trash.
"For every four bags of groceries that the average American household buys, one of them gets tossed in the trash," said Dan DiClerico, the magazine's senior editor.
According to Diclerico, food expiration labels, "sell by," "best by" and "use by" are confusing, causing people to throw away food that's still edible. Congress is currently working on legislation to standardize the labels.
"There's a lot more wiggle room than people realize. That 'sell by' date is often times just a best guess from the manufacturers," DiClerico said.
And that inspired food activist Rob Greenfield to prove a point. He criss-crossed the country dumpster, diving behind grocery stores to raise awareness of what he calls a "food fiasco."
Play Video Store offers big discounts on nearly-expired food
"The idea with the 'food waste fiasco' is to give people a visual of how much perfectly good food is going to waste," Greenfield said.
His displays both inform and inspire.
"I've been in about 2,000 dumpsters across the United States and still to this day, I'm blown away time after time when I open the lid and it's just full of perfectly good food," Greenfield said.
On the Vegas strip, Aria and 10 other major MGM hotels are so committed to recycling food, they tear open almost every trash bag in search of scraps they may have missed.
"Anything that we can find or re-purpose to help the environment, we try to do," Ginsburg said.
Another big contributor to food waste is imperfect produce. Consumers and retailers just won't buy fruits and vegetables that are oddly shaped or bruised. So this week, Walmart is starting a pilot program in Florida, where they're selling ugly apples at a discount.
Thanks for reading CBS NEWS.
Create your free account or log in
for more features.