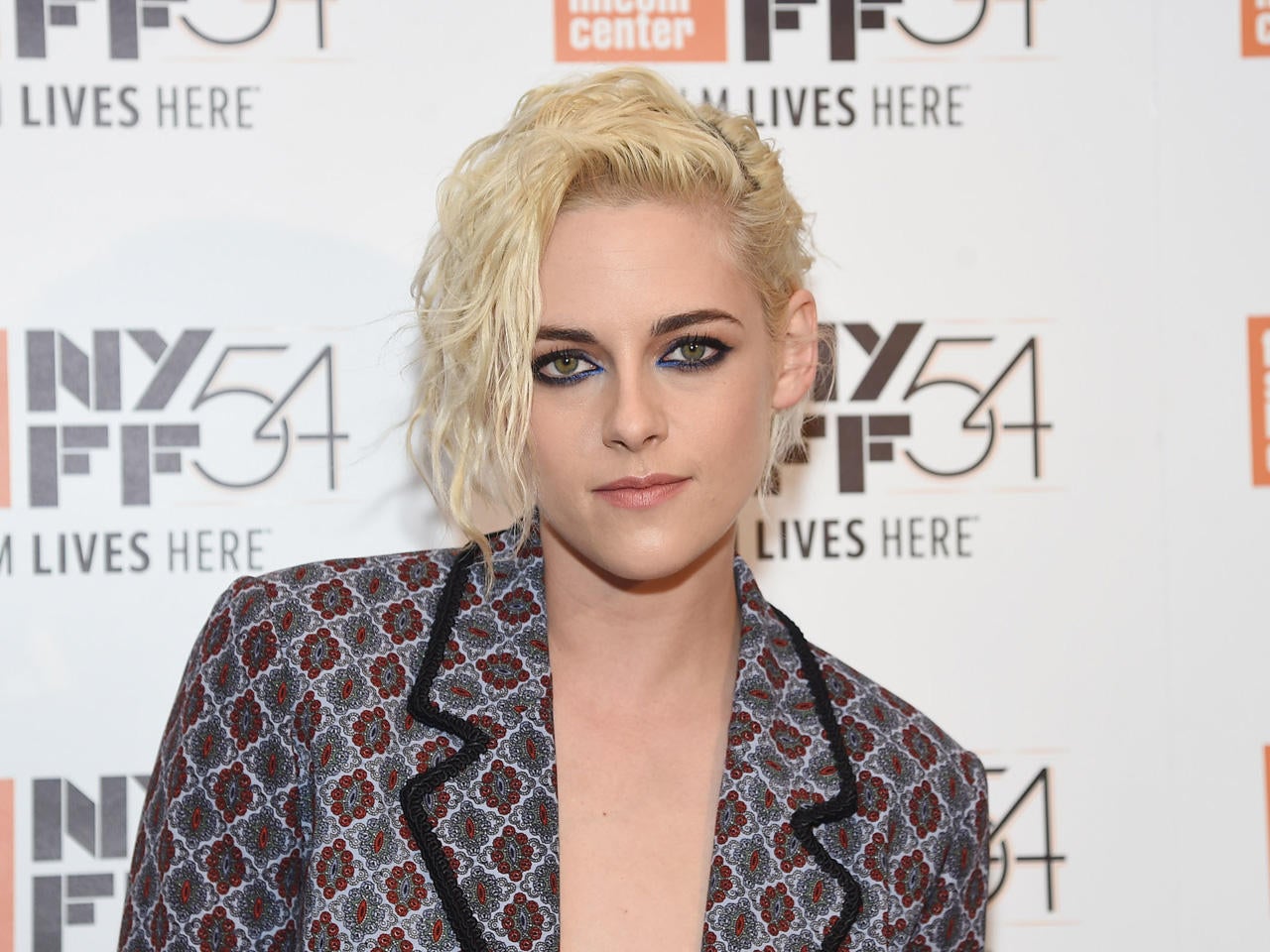 Kristen Stewart: We are all stalkers
One of three films featuring the ever-surprising Kristen Stewart in this year's New York Film Festival, "Personal Shopper" follows a young assistant for a high-fashion model who also shares with her late twin brother a connection with the spirit world.
Stewart's character, Maureen, is seeking proof of her brother's presence at his old house, allowing for some suitably spooky scenes with creaky floorboards and menacing shadows.
But while she encounters phenomena that might be spirits, Maureen, a personal shopper, is also living in the shadow of her demanding, jet-set employer whose wrath she fears.
In fact, fear is a defining quality for Maureen, whose is attracted to the glamorous world of her client but feels conflicted in overstepping boundaries, being a backstage presence. Simply trying on the couture clothing and jewelry she picks up and drops off is taboo -- but the desire proves too enticing.
"I think that Maureen wants to be entirely invisible, and at the same time really be seen -- she really struggles with that," Stewart said at a press conference following a screening of the film Thursday. "And that's pretty much everyone right now."
Communication -- whether it's through a medium or via the Internet -- is a theme of the film, in which Maureen finds herself being led to take risks she otherwise would not by a mysterious force. As in director Olivier Assayas' previous film with Stewart, "Clouds of Sils Maria," the character she plays is conflicted in her attempts to connect with other characters -- whether it's her boyfriend via Skype, or (in one of the film's most impressive scenes) a mysterious entity that could be her late brother via text message, challenging her to reveal personal information.
In fact, Stewart spends a hefty chunk of screen time acting solo, forcing her to engage with others -- spirits? -- who aren't real. "You're totally alone when you're doing it, and it gives you this false impression that you're connecting or something," she said of her character's focus on her phone chat. "The base desire of it is to get closer to other things, and then it's, like, 'I change myself to then get closer to other things.'"
When asked about society's propensity to expose itself -- which runs parallel to her character's desire to expose the hidden nature of the after-life -- Stewart said, "I don't hide anything. I don't have any public social media thing that I do, engagement, but I ultimately want to be seen. It's weird, like we think we have more control over that now than we've ever had because we have it in our hands? But we have none."
She called our collective preoccupation with other people "weird" and "so unbelievably distracting."
"Much cooler, productive rad things could be happening," in lieu of that social media attention, she said. "I know I sound ridiculous and really obvious; everyone says this, and I sound like an older person, but we could be doing way cooler s***. It's so time-consuming."
Yet, she admitted that it is pervasive: "We stalk each other. I stalk people, I get stalked, we all get stalked."
Of her performance, Stewart said that while her character interacts with "something" on her phone, her heart started racing. "It's some of the sexiest s*** I've done onscreen, and I'm alone!" she laughed. "I'm like, 'Oh my God, that is crazy!' And that's what people do all the time -- such massive disconnection, yet you're just fabricating a wonderful reality that's not less real."
But, she surmised, "If it's real for you, then what the hell else is there?"
"Personal Shopper," which screens at the New York Film Festival on October 7 and 8, will be released by IFC Films in March 2017. Stewart also stars in Kelly Reichardt's "Certain Woman" (opening October 14), and Ang Lee's "Billy Lynn's Long Halftime Walk" (opening November 11).
To watch a trailer click on the video player below.
More reviews from NYFF:
Thanks for reading CBS NEWS.
Create your free account or log in
for more features.