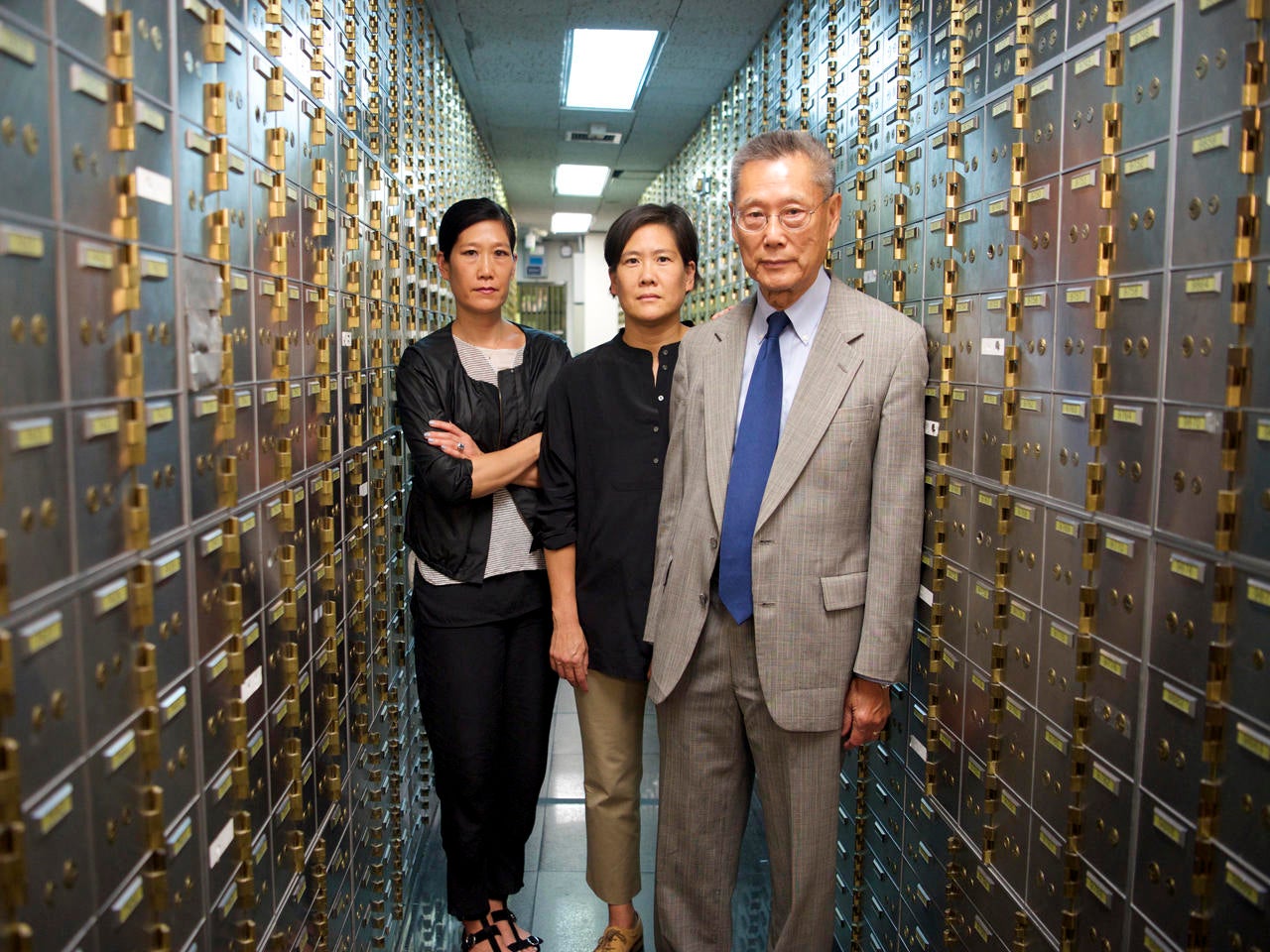 Review: "Abacus," a bank small enough to jail
Coming out of the housing crisis and recession of 2008, it appeared -- judging from the number of court cases prosecuted by the Justice Department against financial institutions, which was zero -- that U.S. banks were "too big to jail." But by 2012, a family-run bank in New York City's Chinatown, Abacus Federal Savings Bank (which ranked 2,651st in size among all U.S. banks), was deemed NOT too big to jail.
After bank officers had alerted regulators about an employee being fired for embezzlement, those officers were themselves targeted by the Justice Department with charges of conspiracy, grand larceny and falsifying business records, fueled primarily by testimony from that same ex-employee, who'd agreed to give evidence as a government witness in return for a reduced sentence.
"Abacus: Small Enough to Jail," a new documentary screening today at the New York Film Festival, features interviews with Thomas Sung, the lawyer who founded the bank and who is revered as a community leader in Chinatown; his daughters, all bank officers; Manhattan D.A. Cyrus Vance, Jr., who was convinced that a spate of loosely-sourced loan applications were aimed at ripping off Fannie Mae; and members of the jury, who were tasked with deciphering boxes of financial documents as well as the cultural traditions of the Chinese immigrant community, for whom contracts and business deals are a personal exchange.
Considering that the big banks which nearly crashed the world economy got away with a few paltry fines, it is head-shaking that the case against Abacus proceeded, unless we ascribe strains of ambition to prosecutors who were otherwise unable or unwilling to go after much bigger fish. And unlike larger institutions like Bank of America, J.P. Morgan Chase or Citigroup, Abacus had received no federal bailout money after the 2008 collapse -- taxpayers were not on the hook for their operations -- and Fannie Mae had actually earned, not lost, money off of Abacus mortgages.
In this tightly-edited documentary directed by Steve James (whose credits include "Hoop Dreams," "The Interrupters" and "Life Itself"), we see up close the strains that the prosecution puts upon the family behind Abacus, who feel they must defend themselves against unsupportable charges. It's ironic, also, that the heavy hand of prosecution hangs over a neighborhood filled with émigrés from what is in effect a police state.
The scenes of the Sung children mapping out defense strategies are notable as much for their legal arguments (daughters Vera and Chanterelle had each worked in D.A.'s offices) as for the sibling bickering that illuminates hierarchies among the older and younger daughters.
Thomas Sung's favorite film, it turns out, is the James Stewart classic "It's a Wonderful Life," in which the upstanding head of a small-town savings & loan was a hero to all, and who reaps the benefit of a classic Hollywood happy ending. The Sungs' happy ending eventually does come -- the angels got back their wings -- but only after a legal odyssey lasting more than five years and costing millions of dollars. "American injustice" writ small.
"Abacus: Small Enough to Jail" (Kartemquin Films) will be screened at the New York Film Festival on October 6 and 7. Additional screenings will include Washington, D.C. (October 8) and Chicago (October 18). It will have its broadcast premiere on the PBS series "Frontline" in 2017. Not rated. 88 mins.
To watch a clip from "Abacus" click on the video player below.
For more info:

More reviews from NYFF:
Thanks for reading CBS NEWS.
Create your free account or log in
for more features.