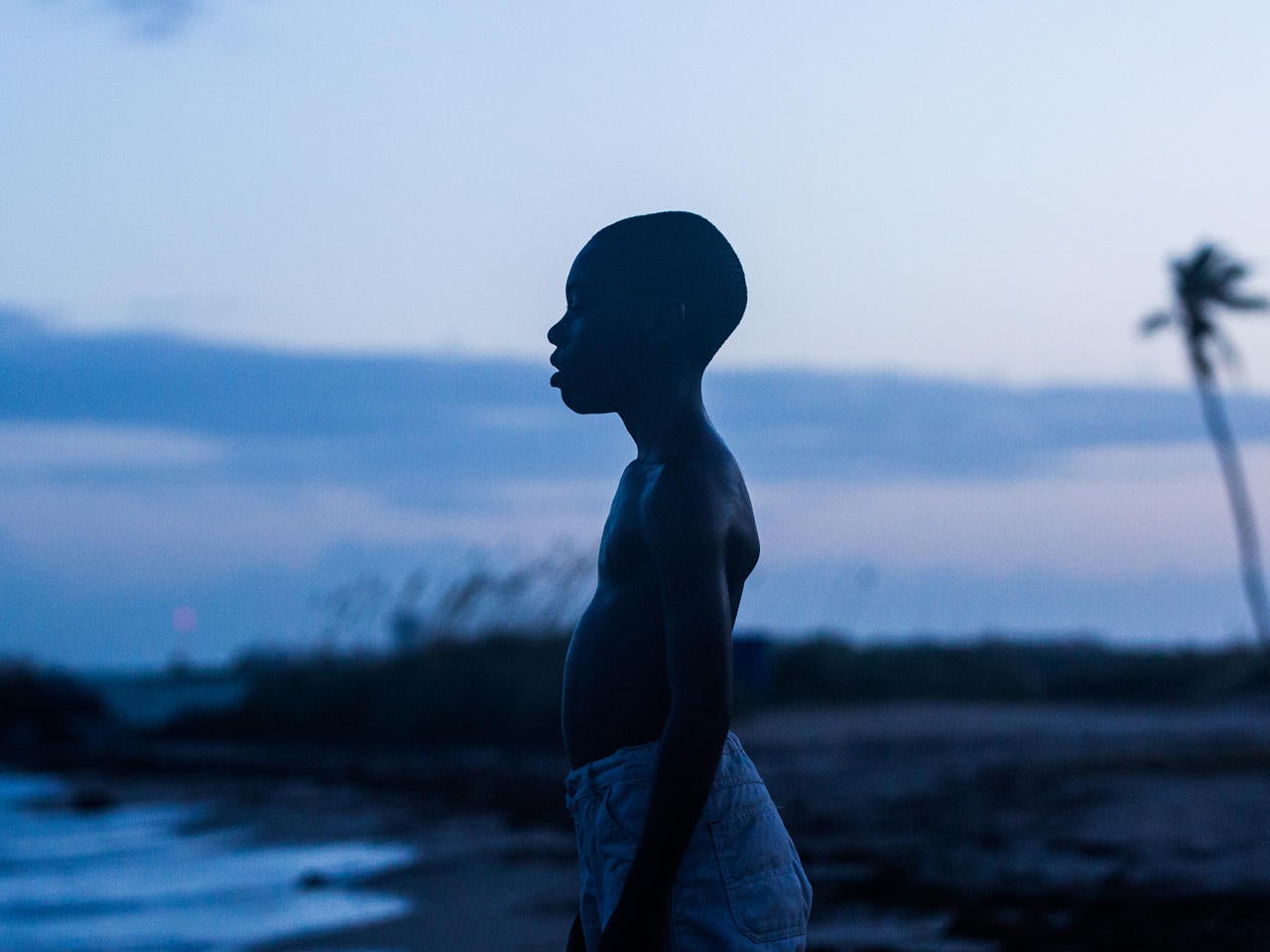 Review: Heartache painted by "Moonlight"
In "Moonlight," director Barry Jenkins' evocative tale of the boyhood, adolescence and growing maturity of a sexually-conflicted black man in southern Florida, a wonderful ensemble of actors burrows deeply into the emotions of their characters with surprising nuance, to produce a revealing portrait of a young man's coming of age. The result is a superbly crafted and directed film of tremendous intimacy -- heartache painted in blistering sunlight and by the blue hues created by the moon.
In each of the film's triptych of stories, the path to self-discovery for the central figure, Chiron, is triggered by his relationship with a stronger or more forceful male figure.
There's Juan (Mahershala Ali, of "House of Cards"), a drug dealer who takes the abandoned, picked-upon child -- tagged as "Little" by schoolmates -- under his wing. The boy (played by Alex Hibbert) stirs whatever latent parental feelings Juan may possess, and also a sense of shame for his own life choices.
Ali's performance is deeply affecting, nicely shading an often-stereotyped figure with a sense of moral rectitude, as when he berates Chiron's mother (an excellent Naomie Harris) for her drug use -- an addiction from which he personally profits.
As a high school student, Chiron (as played by Alex Hibbert) is bullied by schoolmates, but finds a measure of understanding with Kevin (Jaden Piner), a teen who boasts of sexual conquests and also treats Chiron with a sense of respect missing from others in his life. Their relationship sways from affection to betrayal, and leads to a life-altering decision for Chiron.
About 10 years later, as a young man going by the name Black (Trevante Rhodes, soon to be seen in HBO's "Westworld"), Chiron has adopted the lifestyle of Juan, mimicking his attitudes and accoutrements, and works hard to assert the authority that his mentor had displayed. Though tethered to his mother now parked in rehab, he is aloof and lost -- playing at being an adult, but emotionally withdrawn. However, a phone call out of the blue from Kevin draws Chiron back to his friend, and a halting attempt at a lasting human connection.
Jenkins, whose first feature was 2009's "Medicine for Melancholy," about two young African Americans who meet and test the parameters of a relationship, here elicits a story of memories and emotions -- painful and joyful -- that lie buried together. Jenkins demonstrates a wonderful gift for observation, allowing the actors to evoke the characters' inner life through expression rather than dialogue. In tense scenes of mother-son strife and destructive peer pressures, the sentiments are picked at like the scab of a wound.
But we also see the illumination of Chiron's aspirations, as when Juan teaches young Chiron how to swim, or when Chiron and Kevin meet each other at the beach at night and share a moment that neither wishes to speak about aloud.
Shout-outs also to cinematographer James Laxton, production designer Hannah Beachler, editors Joi McMillon and Nat Sanders, and to actress Janelle Monáe as Juan's partner, Teresa, who becomes a surrogate mother to Chiron, playing her with grace, warmth, clarity, and -- in the tiniest of gestures -- understanding.
"Moonlight" (distributed by A24) will be released theatrically on October 21. The film is rated R (for sexuality, drug use, language, and brief violence). 110 mins.
To watch a trailer click on the video player below.
For more info:

More reviews from NYFF:
Thanks for reading CBS NEWS.
Create your free account or log in
for more features.