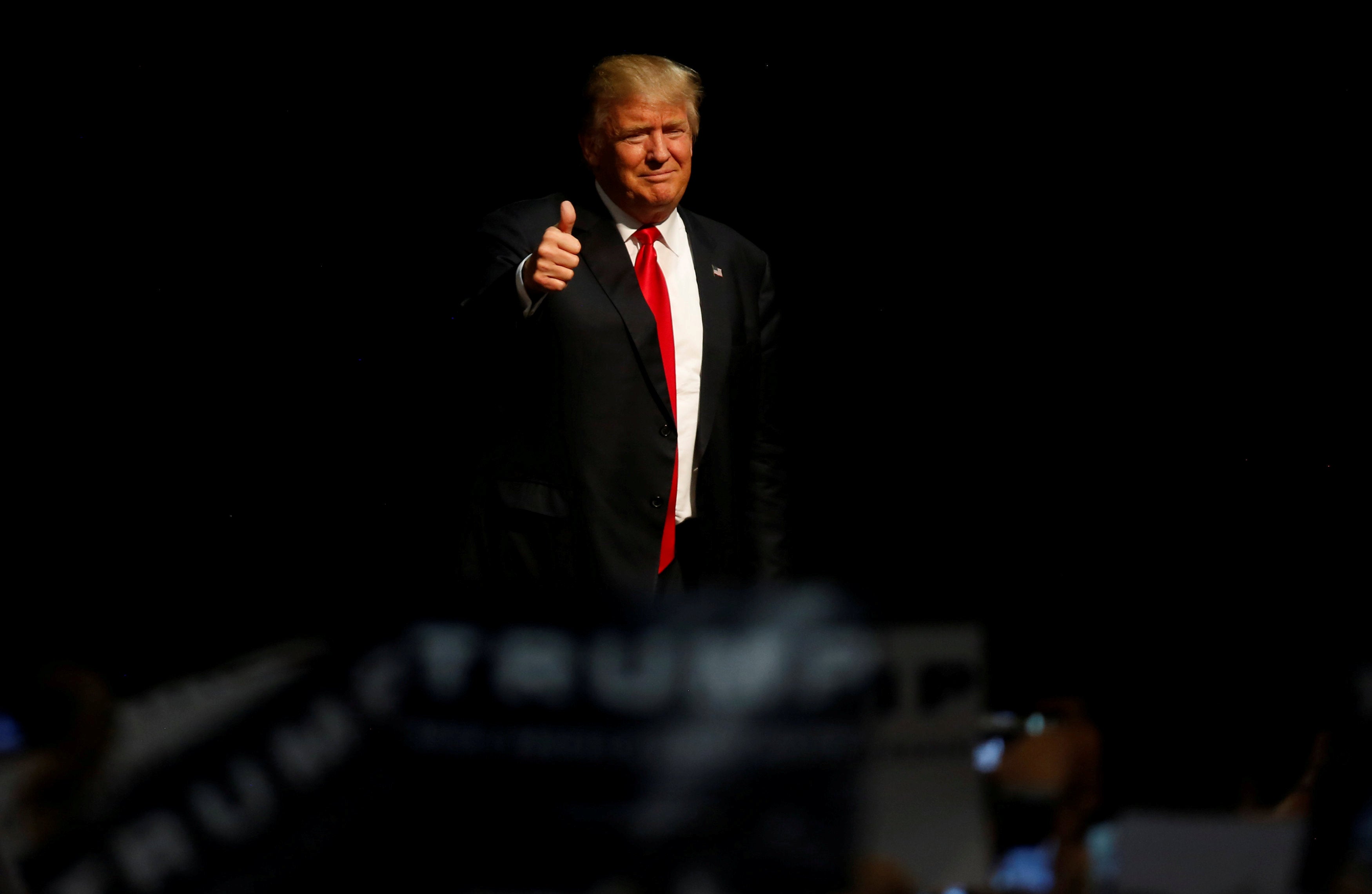 Koch-backed Americans for Prosperity in "wait-and-see" mode for 2016 spending
Donald Trump's rise as the presumptive Republican nominee has many on the right saying they'll sit out the presidential race entirely, focus their energies on helping the GOP hold the U.S. Senate and re-engage on the national level come 2020.
Americans for Prosperity, the Koch-backed group that spent tens of millions of dollars opposing President Obama in the 2012 election, may be among them.
"We've not made any decisions on 2016 with regard to the presidential," Tim Phillips, AFP's president, told CBS News in a wide-ranging interview Wednesday when asked whether the group will be investing for Trump or against the Democratic nominee.
"It's important to note that we're not an appendage of any party, any political party," he continued. "And so this idea that we would just uniformly fall in with whoever is the last person standing -- it's not our role."
Back in 2012, AFP played a legitimate role in the air war against Obama: Federal Election Commission records show that AFP spent $33.5 million on ads urging Americans to vote against the Democratic incumbent. But in 2016, Phillips indicated their focus may be more on the "long term" efforts of AFP's grassroots operations around the country -- and not on boosting Trump.
"If you're trying to move the country long-term in a direction you think is best for people, individual Americans, that does mean sometimes you may need to make a decision to sit something out or to not be involved," he said. "You don't always have to be involved, that's not a requirement for us. So we're taking a wait-and-see on this."
Phillips said the Koch-backed group has legitimate "concerns" with Trump's policies on a handful of issues, among them his "disturbing" statements on trade, tax increases and entitlement reform.
"You have a presumptive Republican nominee who's calling for tax increases," he said. "If you have a Republican and a Democrat, and you know where the Democrat is -- then you're looking at the Republican to see if that nominee is going to take a different direction. And on a lot of issues, he's not."
In order to consider getting behind Trump or being involved in the presidential race at all, he added, there "needs to be a clear difference on the issues," between Trump and the Democratic nominee, not to mention a different "tone" from Trump himself on the campaign trail.
None of this, by any means, means AFP will back Clinton in the general election, Phillips assured, who is "a disaster" on many of the group's main issues. (Charles Koch said in April that "it's possible" Clinton will be better than the Republican nominee.)
"We know where she is, and it's a disaster from our issue perspective," he said. "She's moved really hard left on really every issue. But we know where she is on the issues and it has been consistently for bigger government, less freedom."
Still, Phillips wouldn't definitively rule out running anti-Trump ads in the general election. Asked whether it was a possibility, he replied: "We're not going to get into the hypotheticals, we're not going to do that at this point."
And he said the group doesn't regret staying neutral in this year's GOP primary, despite the fact that Trump emerged instead of one of a handful of other GOP hopefuls who are more in line with AFP's key views. "We're fine with that decision, to not get that political in a presidential primary," he said.
The Senate is where AFP has made a significant impact in recent federal races: back in 2014, the group invested on behalf of GOP candidates in about a dozen races across the country. All told, AFP spent $77 million on issue advocacy that year with a heavy focus on Senate races, notching victories in a year when Republicans regained control of the Senate.
And though Phillips stressed that no final decisions have been made about the group's advocacy in the presidential race, he noted the group has already invested significantly in a handful of Senate races -- Ohio, Wisconsin and Pennsylvania among them -- and will get involved in more over the course of the year. Nevada and Florida, he said, are other places where AFP has a strong presence and plans to advance GOP candidates.
And in the short term, AFP's goals are to continue impacting policy on the state level. The group has an extensive grassroots program across the country, currently active in 35 states (red, blue and purple alike), that's not limited to just election years. In 2016 alone, the group's field organizers and volunteers have knocked on half a million doors across the country.
"We have that infrastructure that is there year-round--our goal is to be bigger and stronger and more effective next January, 2017, than we are this year," he said.
That kind of ground organization is practically unheard of among other Republican outside groups, and could be a real tool in helping vulnerable Senate GOP incumbents hold onto their seats this year. In addition to issue advocacy, AFP's Ohio teams have also been working on behalf of GOP Sen. Rob Portman.
Ultimately, Phillips said, what the rise of Trump's candidacy -- and his brand of populist anger that has appealed to more than 10 million GOP primary voters across the country -- has shown that conservatives can't expect the key beliefs of their base to remain constant over the years. This, he said, is perhaps the biggest sea change in Republican mainstream thought since the Reagan era.
"I think the last 12 months for us has been a reminder to not take for granted the policies that you assumed have become a consensus on the Republican side," he said, specifically referencing trade and taxes as examples of areas where GOP base voters appear to be shifting. "...I think it's a good reminder for us -- it's a painful reminder, but it's a good reminder."
Thanks for reading CBS NEWS.
Create your free account or log in
for more features.