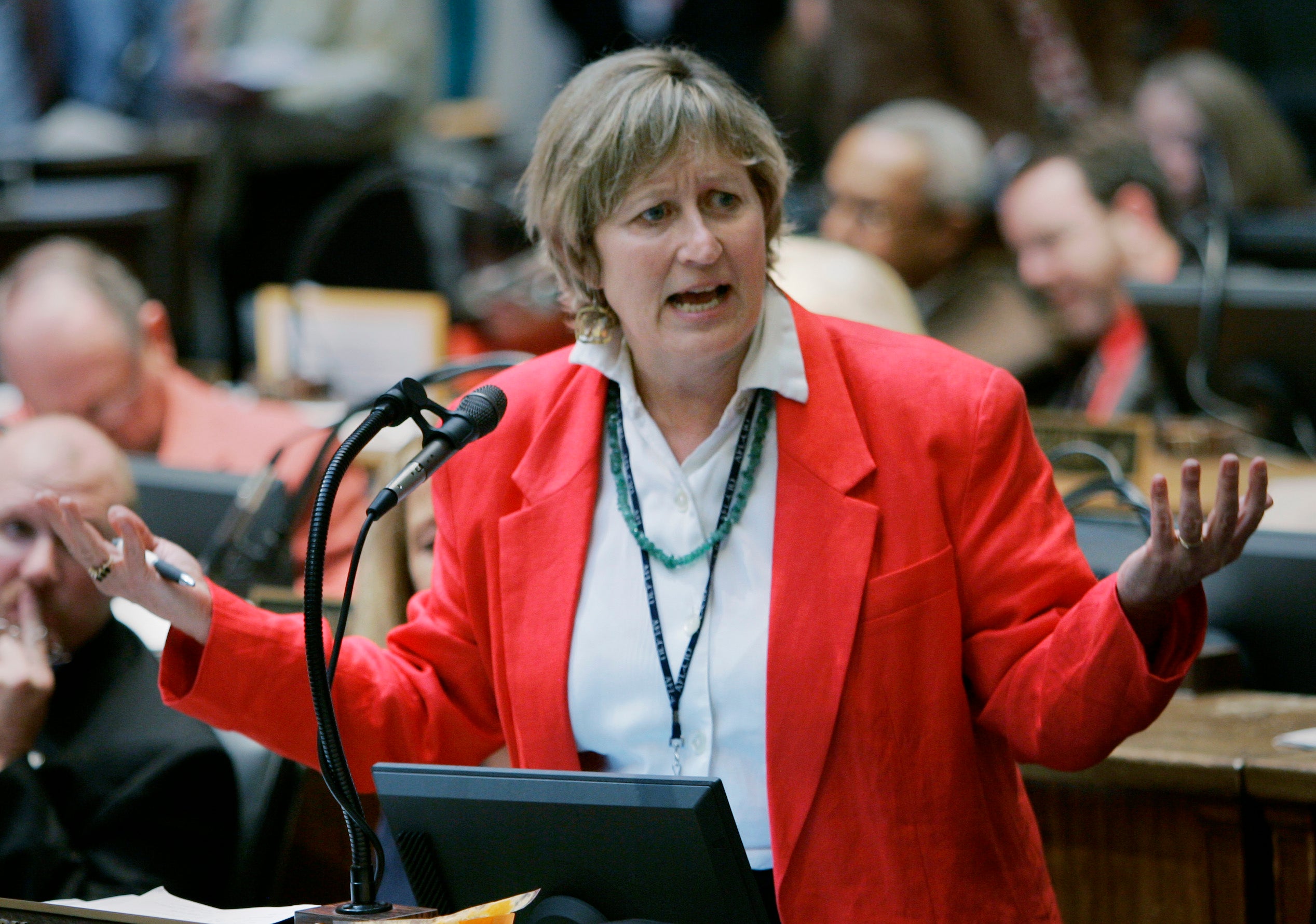 Kentucky lawmaker's Viagra bill would require wife's permission
Under a new bill proposed by a Kentucky state legislator, men seeking erectile dysfunction treatments such as Viagra, Cialis, or Levitra, would need to visit a doctor twice and get written permission from their wives before receiving the drugs.
House Bill 369 would also require a man be married and "make a sworn statement with his hand on a Bible that he will only use a prescription for a drug for erectile dysfunction when having sexual relations with his current spouse."
Rep. Mary Lou Marzian, a Democrat from Louisville, proposed the law last week as a pointed statement to anti-abortion advocates.
"My point is to illustrate how intrusive and ridiculous it is for elected officials to be inserting themselves into private and personal medical decisions," she told Reuters.
The proposal comes days after Kentucky Gov. Matt Bevin, a Republican, signed an "informed consent" law requiring women to receive counsel from a doctor 24 hours before having an abortion.
Marzian, who is a nurse, told the Louisville Courier-Journal that her bill is a form of protest against the intervention into women's health by a predominantly male General Assembly.
"Do we really want a bunch of legislators interfering in private, personal, medical decisions?" she asked.
She does not expect the bill to get very far, but said she is making a point.
This isn't the first time a lawmaker has taken a stance against anti-abortion laws in this way.
In December, Rep. Mia McLeod, a Democrat from Columbia, South Carolina, put forth a bill in that state that would require men to wait 24 hours after receiving a prescription for an erectile dysfunction drug to fill it. Women in the state must wait 24 hours before having an abortion.
Other past attempts include a proposed "spilled semen amendment" in Oklahoma that would declare it an act against unborn children for men to waste sperm, and an amendment to a bill in Virginia requiring an ultrasound before an abortion that would mandate men have a rectal exam before being prescribed Viagra.
None of the protest measures actually became law.
Thanks for reading CBS NEWS.
Create your free account or log in
for more features.