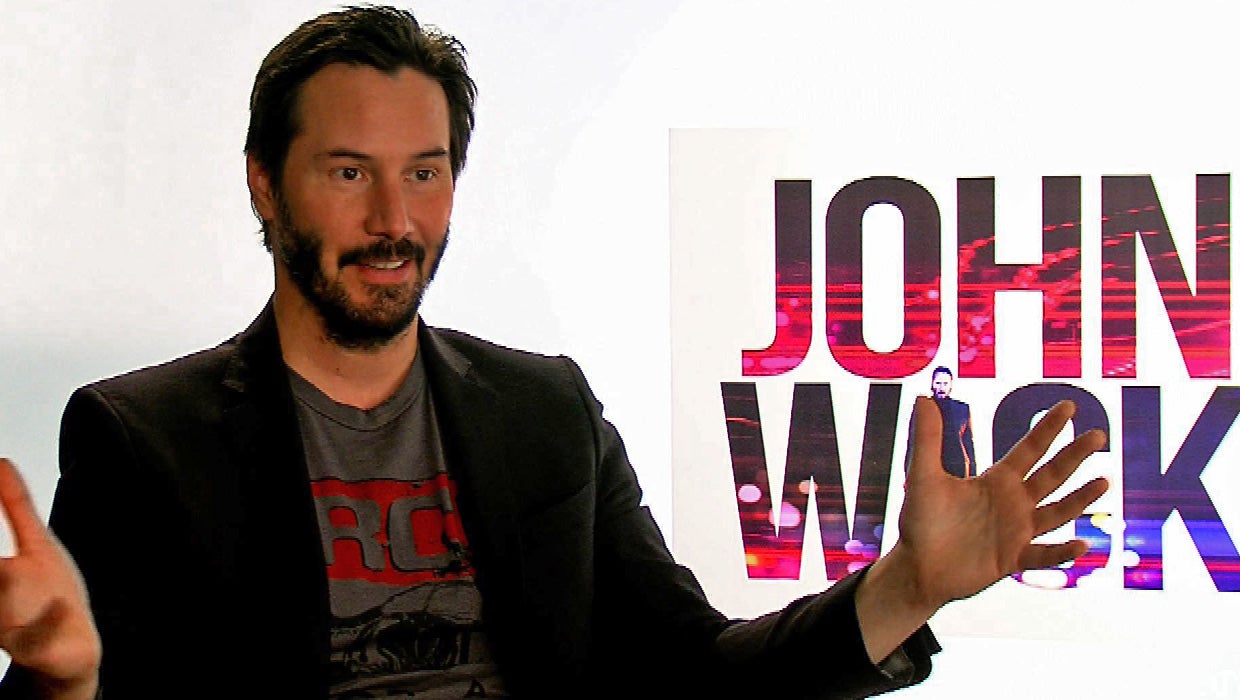 "John Wick" cast, crew applaud "generous" lead Keanu Reeeves
Keanu Reeves is scoring top nods from his colleagues on his new revenge flick, "John Wick."
The "47 Ronin" actor plays the title character -- a former hit man who gets back into his old ways when a Russian mobster ("Game of Thrones" star Alfie Allen) slays Wick's puppy, which was a gift from his late wife (Bridget Moynahan).
"John Wick" is certainly not for the faint of heart, as Reeves unrelentingly goes head-to-head with what seems like an endless array of thugs, all in a quest to avenge his beloved canine.
The 50-year-old Reeves performs almost all of his own stunts in the action-heavy "Wick," and Allen says his co-star's easy-going demeanor during filming was just as impressive.
"He's amazing. He's such a great guy. He's a very giving, generous actor as well and just kind of relaxes you on set," Allen said in a recent interview with CBS News. "If you're nervous, he just kind of chills you out. You know I didn't know that he was a director before I started this. He's made a documentary about encouraging people to make films. I think that's fantastic."
Reeves produced the acclaimed 2012 doc "Side By Side," which features interviews with noted filmmakers James Cameron, David Lynch, Martin Scorsese and Steven Soderbergh.
In 2013, Reeves made his directorial debut with the martial arts-themed "Man of Tai Chi," so he could no doubt relate to David Leitch and Chad Stahelski -- the duo stepping into the directors chair for the first time with "Wick."
Leitch and Stahelski have worked with Reeves on many of his past films, including the "Matrix" installments and 2005's "Constantine."
"We've gone from stunt double to stunt coordinator to second unit director for him," Stahleski said. "We've had a really great relationship that's evolved. When we met him, he was an actor. Since then, he's become an actor, a director, producer, good friend and big supporter of both of us."
Watch our interview with Reeves in the above video player.
"John Wick" opens in theaters on Friday.
Thanks for reading CBS NEWS.
Create your free account or log in
for more features.