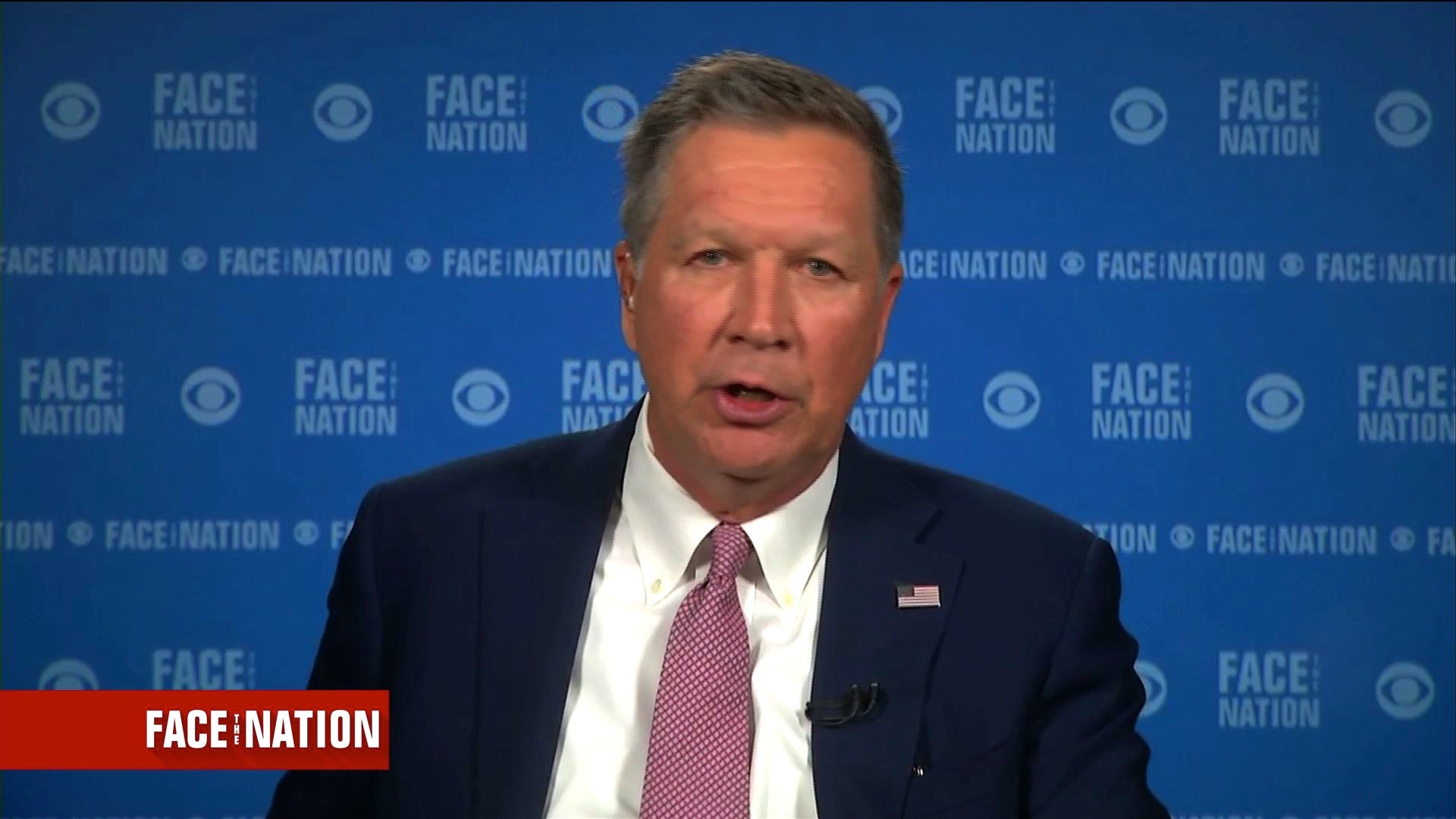 John Kasich: I'd consider nominating Merrick Garland to Supreme Court
Ohio governor and Republican presidential candidate John Kasich gently criticized Senate Republicans' approach to President Obama's nomination of Merrick Garland to the Supreme Court, suggesting lawmakers should at least meet with the nominee, and even saying he'd consider nominating Garland himself, as president.
"I never thought the president should send it because I knew nothing was going to happen," Kasich told "Face the Nation" in an interview taped for Sunday's broadcast.
"Frankly," he added, "they probably ought to all sit down and meet with the guy."
Senate Republican leaders have adamantly refused to consider the nomination of Garland, who's currently a federal appeals court judge. While most of the Senate GOP caucus has refused to even meet with the nominee, some individual GOP senators have said they'd be willing to sit down with him, and at least one - Illinois Sen. Mark Kirk - has broken with his party and called for a vote on Garland's nomination.
"My feeling is, at the end of the day, whoever gets elected president should be in a position to be able to pick you know who they want and the American people will either decide by voting for a Republican or Democrat what the makeup of the court is," Kasich said in the interview, which was taped Saturday.
The Ohio governor even suggested he'd consider naming Garland himself if he wins the presidency, noting the praise the nominee has received from conservatives in the past.
"As someone who's talked about unity, would you take a look at Mr. Garland...if you were elected president?" host John Dickerson asked Kasich.
"Well, you know, he received you know overwhelming support, I think even from Senator Hatch, so of course we'd think about it," Kasich replied. "The way we do it, John, is we look at a person's record. I want a conservative who's not going to make the law but who will interpret the law and somebody of high standing. I don't care about their peccadilloes you know 30 years ago. But we have a process. I've appointed over 100 judges in Ohio, including a woman that, fortunately, I was able to appoint to the Ohio Supreme Court. And we've had good success with our selections."
Later on Saturday, Kasich walked back his comments about Garland, saying he was only making "an effort to be polite" and stating that Garland is "not gonna be my pick for the Supreme Court."
For more of our interview with Kasich, tune in this Sunday. Check your local listings for airtimes.
Thanks for reading CBS NEWS.
Create your free account or log in
for more features.