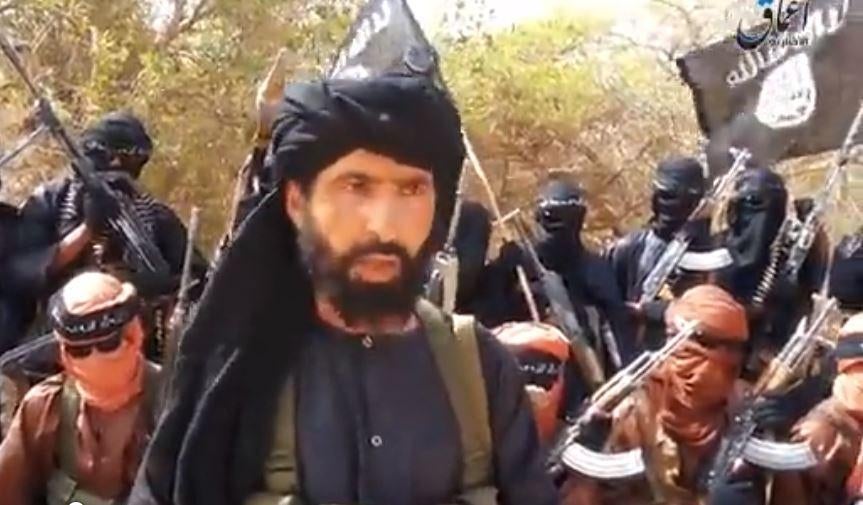 U.S. says ISIS-linked group was responsible for deadly Niger ambush
U.S. intelligence believes militants loyal to the Islamic State of Iraq and Syria (ISIS) were responsible for the attack on troops in Niger earlier this month that left four U.S. service members dead.
A senior counterterrorism official tells CBS News that fighters with ISIS in the Greater Sahara (ISIS-GS) were behind the attack. The group has been led by Adnan Abu Walid al Sahraoui since May 2015, the official said. He commands just 40 to 60 fighters but has allies across the region.
"[I]n October 2016, ISIS' news agency acknowledged [ISIS-GS'] pledge of allegiance to ISIS, according to media reporting. As of this month, ISIS-GS operated in the border area between Mali, Burkina Faso, and Niger," the official said. The U.S. has not detected money or fighters going from the battlefields in Iraq and Syria to that part of Africa.
The four soldiers killed in the attack were returning from a mission with Nigerien soldiers when they came under fire. The Defense Department and congressional committees are investigating the circumstances of the attack.
A U.S. military official tells CBS News that another team of U.S. soldiers was preparing to go after a high-value target in Niger. That mission was scrubbed once the target crossed the border into Mali. The second team of soldiers were sent to investigate the site where the target was believed to have been located before crossing the border. That team stopped at the village of Tongo Tongo for fuel and water as they headed back to their base after the 24-hour mission.
The team was ambushed after leaving the village, the military official said. The American soldiers called to report they were taking fire immediately, but believed they could handle the situation. They then called for assistance an hour later, the official said.
Military records released by the Pentagon showed that the soldiers who died in the attack had little to no combat experience. Asked about reports that the Americans were under-trained or inexperienced, the official said, "That's crap."
Thanks for reading CBS NEWS.
Create your free account or log in
for more features.