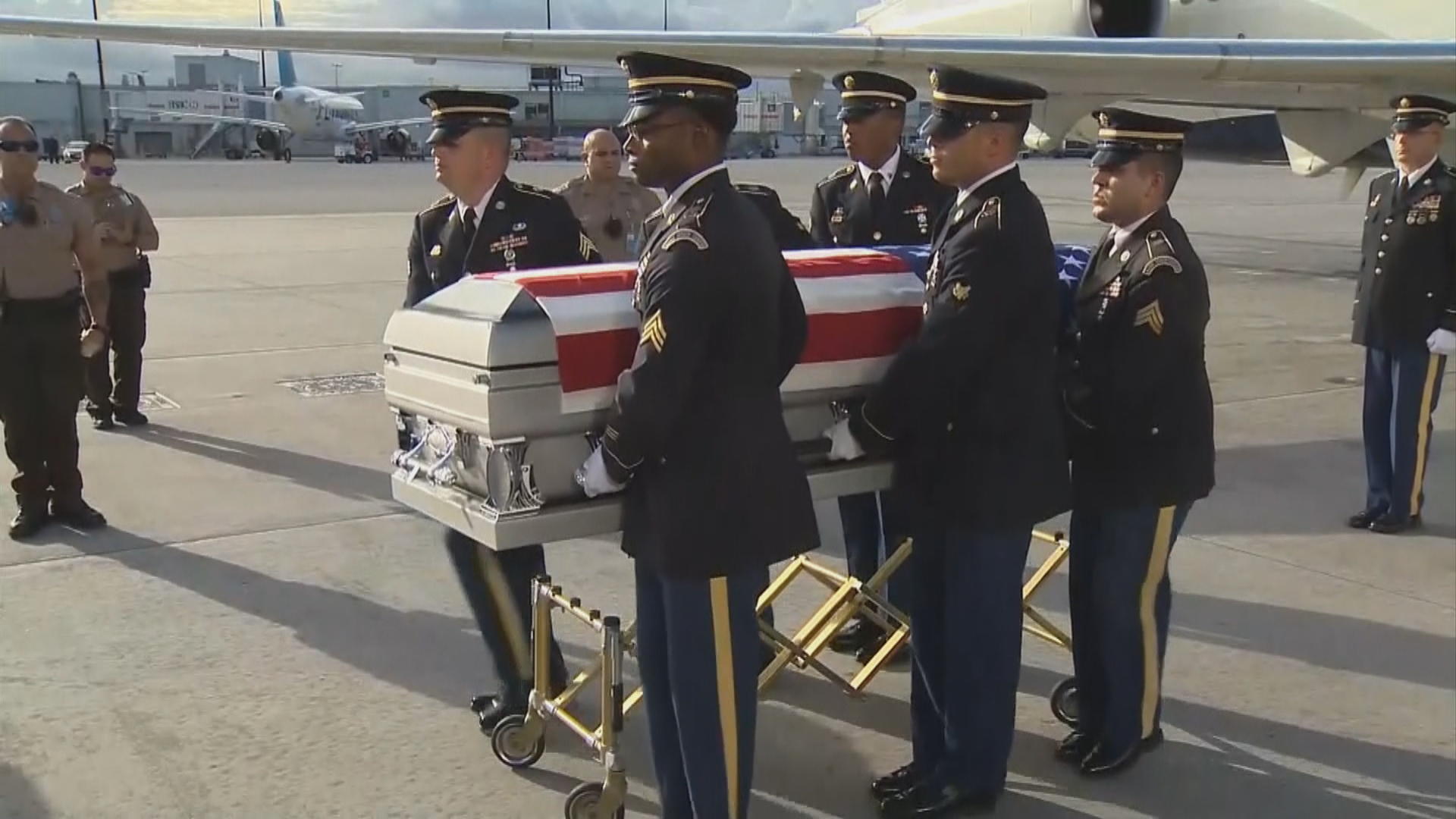 U.S. troops were diverted into deadly Niger ambush
A U.S. military official said Tuesday night that the team of U.S. and Nigerien forces ambushed earlier this month had been asked to look into the physical site of where a high-value target had been, although they were not asked to be a part of a mission to capture the individual.
U.S. forces had been interested in the village, Tongo-Tongo, because of recruitment efforts by Adnan al Sahraoui, the leader of the only local militia to have pledged allegiance to Islamic State of Iraq and Syria (ISIS). Sahraoui also goes by Adnan Abu Walid al Sahrawi or al Sahraoui.
The investigation remains fluid, but there is also some indication that the 12 U.S. soldiers and 30 Nigerien forces had been on a reconnaissance mission for nearly 24 hours.
A U.S. official told CBS News that the patrol wanted to speak with the elders about countering ISIS' expansion. The villagers delayed the troops' departure, and when the soldiers left, they were diverted from their intended route for unknown reasons. At this point, they were ambushed by 50 enemy fighters.
U.S. officials said Tuesday that it was still unclear whether the attack was planned, or simply one of opportunity. Joint Chiefs of Staff Chairman Gen. Joseph Dunford said the troops "did not expect resistance on this particular patrol, at least when they first planned it."
When the attack was over, three U.S. soldiers were mortally wounded, two were injured and one was stranded. Sgt. La David Johnson had been separated from the group, his body recovered 48 hours later by Nigerien forces. Military investigators and lawmakers are now asking whether this was a failure of intelligence or of preparation.
Eight hundred U.S. troops are in Niger to advise and assist local forces in their fight against terrorism.
"Americans aren't doing the actual fighting unless it's self defense, and in this instance, to me it clearly was self-defense," Bisa Williams, former U.S. ambassador to Niger, told CBS News. "It's important because Niger can create a bulwark. If we can stop and help them stop terrorists there, then we have less to worry about on the homefront."
The U.S. has had ISIS in West Africa-Greater Sahara on its radar, a senior administration official told CBS News' Margaret Brennan, but this official emphasized that there has not been support going to it from "core ISIS." In other words, the U.S. has detected neither money nor fighters going from the battlefields in Iraq and Syria to this part of Africa. This attack is not seen as evidence of an expansion of ISIS. Rather, these are insurgents who have pledged bayat -- that is, spiritual allegiance -- to ISIS because they saw this as an opportunity to attract supporters and make a name for themselves. Whether that changes now will be watched by the administration.
Niger is one of the 69 members in the Global Coalition against ISIS. The State Department held a special session in July with ministers to focus on this particular region, which is known as the Lake Chad basin. That means the U.S. may share intelligence with those governments when it comes to targeting fighters, but it also helps them to push back against recruitment in their villages.
ISIS is in 10-15 countries in Africa, and ISIS in West Africa and ISIS in the Greater Sahara are the same group. It is not new -- it's an offshoot of Boko Haram. This official emphasized that the group is "more minor" than Boko Haram, Brennan reported.
CBS News' Margaret Brennan, Andres Triay and Cami McCormick contributed to this report.
Thanks for reading CBS NEWS.
Create your free account or log in
for more features.