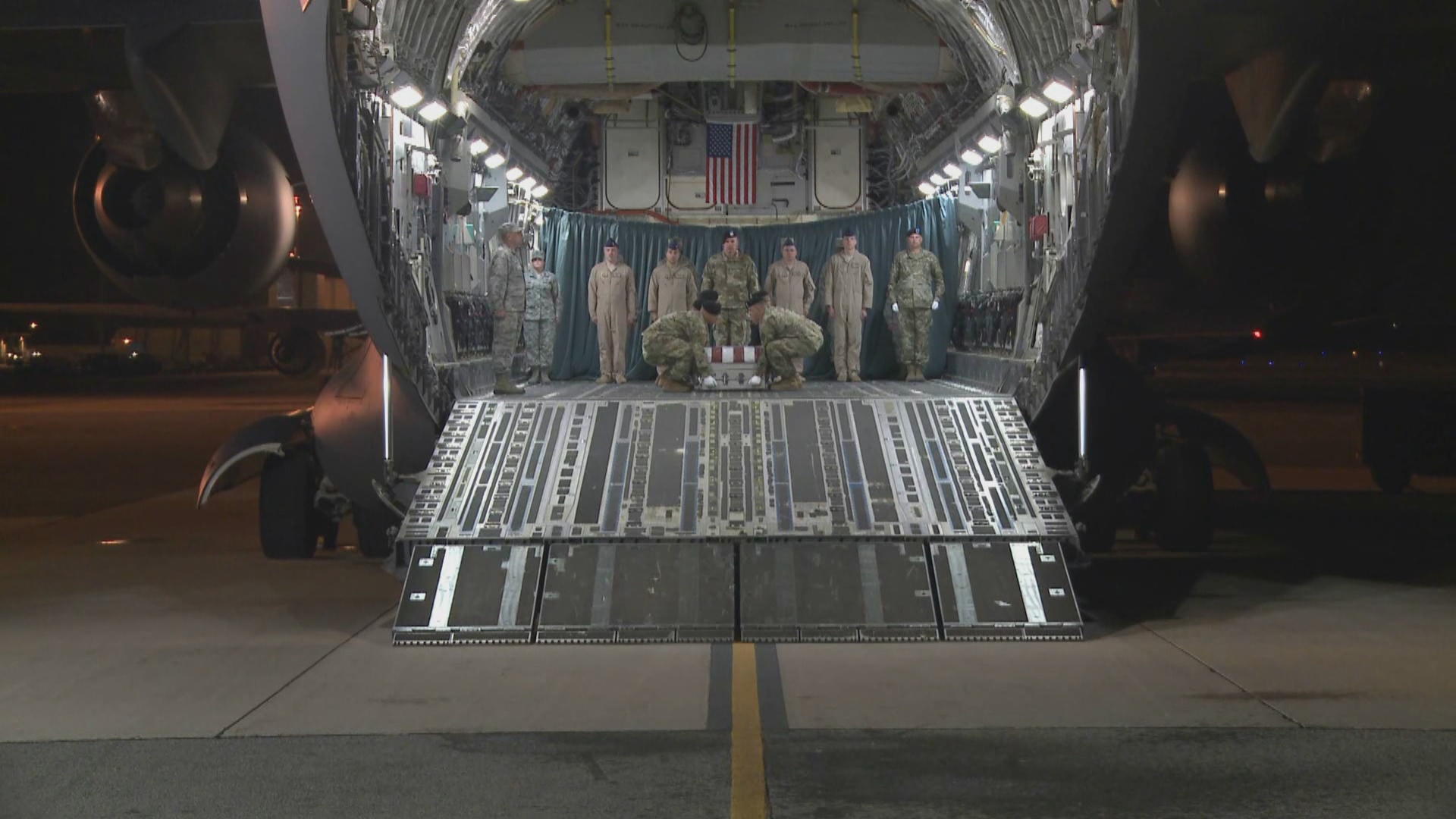 Military records reveal U.S. soldiers killed in Niger had limited combat experience
Military records released by the Pentagon show the U.S. soldiers killed in Niger three weeks ago had undergone rigorous training but had little to no experience in combat. Pentagon officials plan to brief the House and Senate Armed Services Committees Thursday on the attack that killed four Americans.
Lawmakers want to know how Sgt. La David Johnson was separated from the unit, and if he was alive when wounded soldiers were evacuated. His body was found two days later.
American soldiers were on a patrol with Nigerian forces seeking information on a high-value terrorist target who had recently been spotted in the area, reports CBS News correspondent Margaret Brennan.
They were not expecting enemy contact. The ambush was described by U.S. military sources as a "complex attack" involving small arms fire and rocket-propelled grenades.
For Sgt. Dustin Wright, whose remains arrived at Dover Air Force Base the day after the attack, Niger was his very first overseas deployment. A special operations command spokesperson told CBS News the men had all completed pre-mission training, required before such deployments.
President Trump on Wednesday said his generals approved the mission and he was just learning details.
"I gave them authority to do what's right so that we win, that's the authority they have. I want to win and we are going to win. And we are beating ISIS very badly," Mr. Trump said.
The ambush was towards the end of a 24-hour mission. The patrol had just met with elders in the village of Tongo Tongo and loaded up on food and water. They were heading back to base when the attack began.
The soldiers reported they were under fire but believed they could handle the situation, a U.S. military official said. But an hour into the firefight, the patrol called for help and French forces arrived 60 minutes later.
Once the military realized Johnson was missing, a DUSTWUN -- Duty Status Whereabouts Unknown -- was declared, triggering an intense search.
The commander of U.S. forces in Africa, Gen. Thomas Waldhauser, asked the Chairman of the Joint Chiefs Gen. Joseph Dunford for help and U.S. commandos based in the region were launched.
"At that point, knowing that we had a missing soldier, we made a decision to make sure that all of the resources to include national assets were available for the recovery of that operation," Dunford said.
The U.S. intelligence community believes an ISIS offshoot operating in the area was responsible for the attack. According to military officials, the group is run by Adnan Abu Walid al Sahrawi. He commands just 40 to 60 fighters but has allies throughout the region.
Thanks for reading CBS NEWS.
Create your free account or log in
for more features.