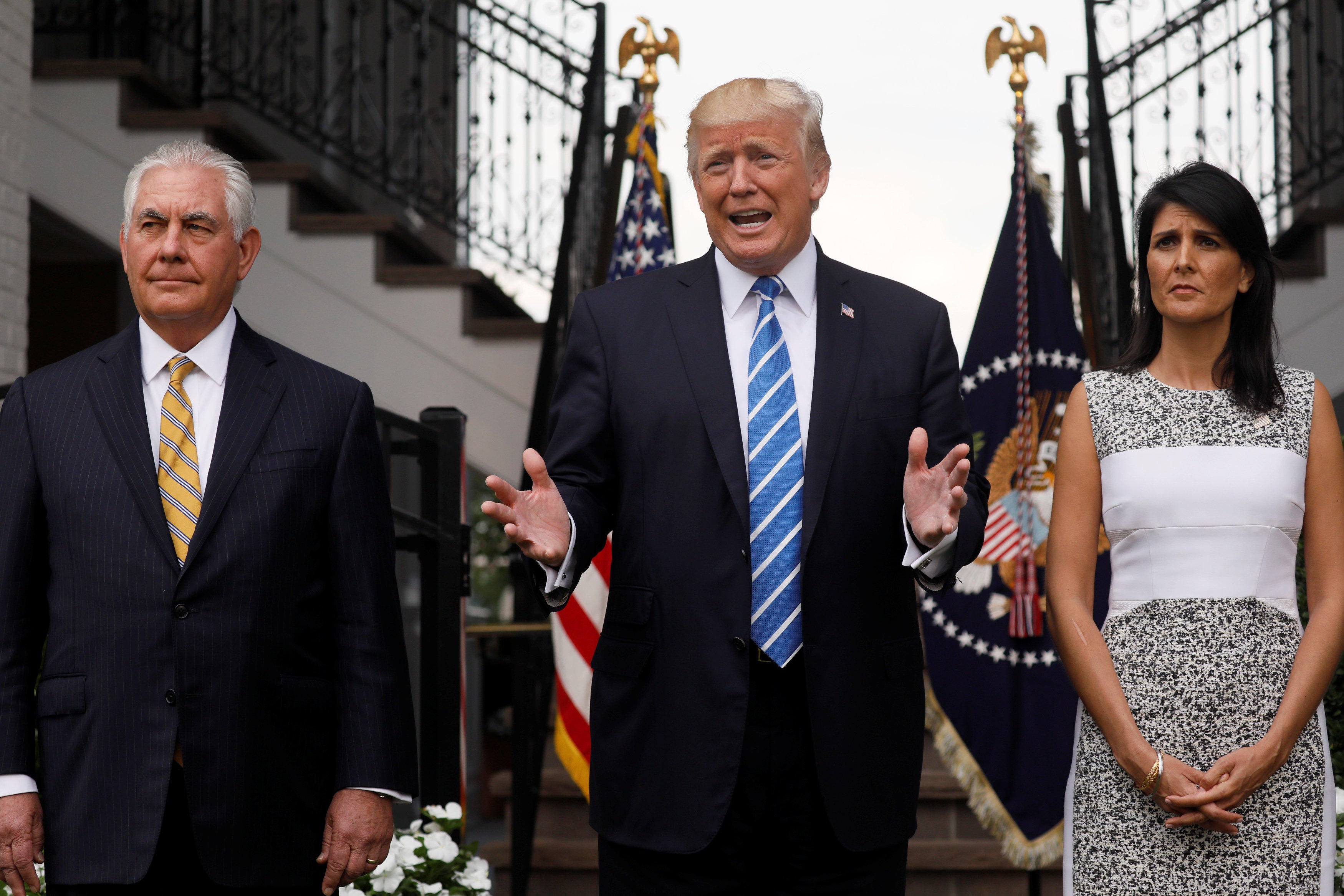 Iran shrugs off U.S. "dream" demand on nuclear deal
TEHRAN, Iran -- Iran has dismissed a top U.S. diplomat's demand for the inspection of Iranian military sites by the U.N. nuclear watchdog, shrugging off comments by America's ambassador to the U.N. as only a "dream."
Iran's government spokesman Mohammad Bagher Nobakht told reporters that the demand by Ambassador Nikki Haley wasn't worth any attention. Iran will not accept any inspection of its sites and "especially our military sites."
He says the sites and all information about them are "classified." Iranian state TV broadcast his Nobakht's remarks.
Earlier last week Haley said the United States wants inspection of Iranian military and non-military sites to determine its compliance with the landmark 2015 nuclear deal between Iran and world powers. The deal saw Iran cap its nuclear activities, in return for lifting of crippling sanctions.
Haley made the new demand after returning from meetings earlier in the week at the International Atomic Energy Agency (IAEA) in Vienna, where she stressed U.S. "concerns about ensuring Iran strictly adheres to its obligations" under the nuclear pact.
One of Haley's primary missions -- not just in Vienna but back at U.N. Headquarters -- is to persuade the international community that Iran is not adhering to those obligations, and to ensure that it does.
Speaking to reporters back in New York after her trip, Haley said, "as good as the IAEA is, it can only be as good as what they are permitted to see."
"Iran has publicly declared that it will not allow access to military sites but the Joint Comprehensive Plan of Action (JCPOA) makes no distinction between military and non-military sites," she said.
"I have good confidence in the IAEA, but they are dealing with a country that has a clear history of lying and pursuing covert nuclear programs," she told reporters.
Haley has said she is focused on trying, along with America's Western partners, to make what President Trump has called the "worst deal" with Iran better, by pressing Iran to stop test launching ballistic missiles.
In October, President Trump will be required by U.S. to officially certify that Iran remains in compliance with the nuclear deal struck under his predecessor. He has done so twice already, reluctantly, but administration officials have been clear that they've made no final decision on Iran's compliance, nor on the White House's policy in dealing with the regime in Tehran.
Thanks for reading CBS NEWS.
Create your free account or log in
for more features.