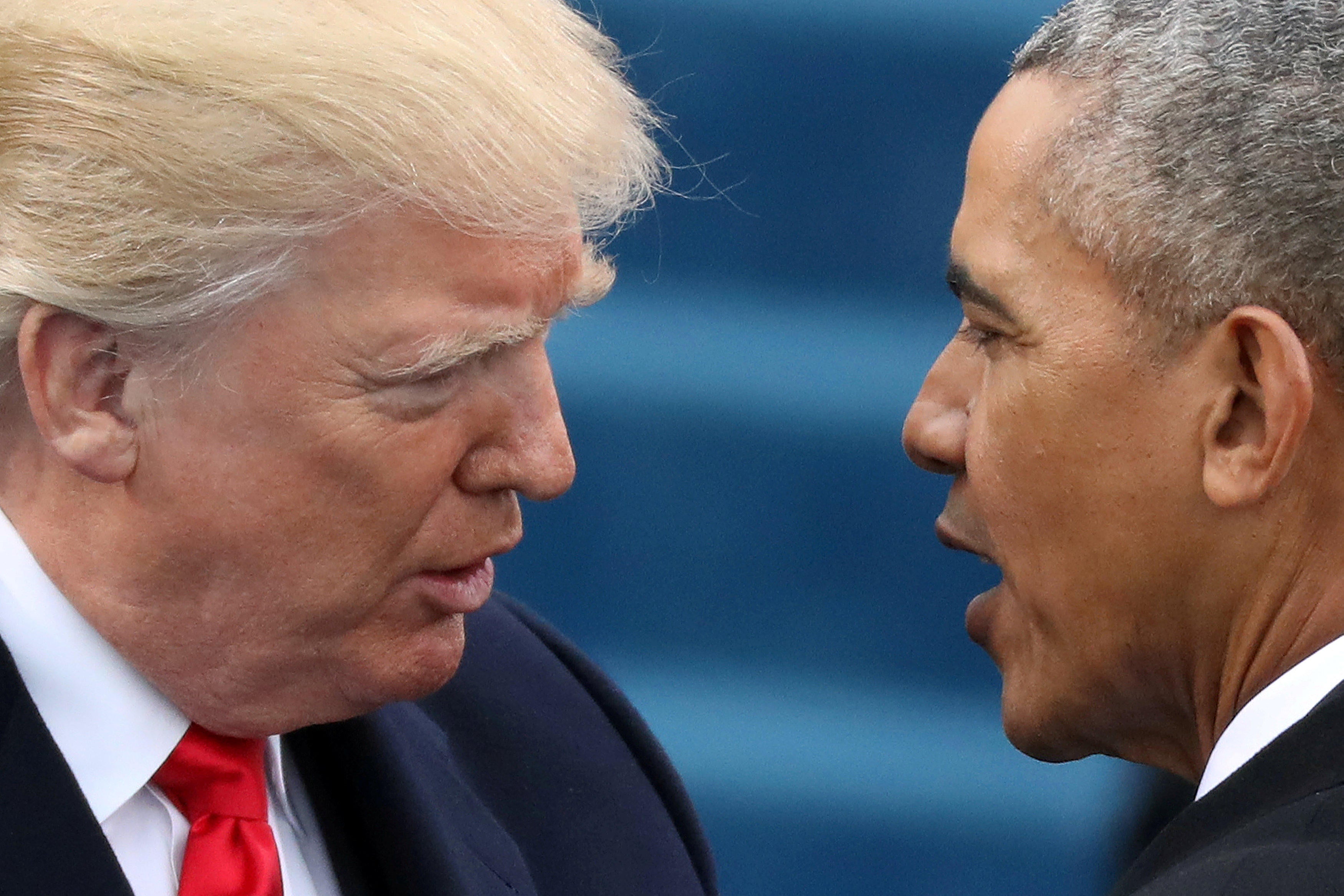 In new book, Obama wonders if "we were wrong" after Trump's election
An upcoming book by former top Obama adviser Ben Rhodes, "The World as It Is," portrays some of the former president's concerns and misgivings in the days and weeks after Donald Trump won the 2016 election. In a review Thursday by the New York Times, Obama struggled to grapple with Mr. Trump's win. "What if we were wrong," he reportedly asked aides following the election. He added, questioning the Democratic party's strategy, "Maybe we pushed too far, maybe people just want to fall back into their tribe."
Obama also reportedly wondered if he himself may have been president "10 or 20 years too early," according to Rhodes, Obama's deputy national security adviser. Rhodes says in his memoir, which will be published next week, that the administration was confident Hillary Clinton would win and was shocked on election night.
"I couldn't shake the feeling that I should have seen it coming," Rhodes writes. "Because when you distilled it, stripped out the racism and misogyny, we'd run against Hillary eight years ago with the same message Trump had used: She's part of a corrupt establishment that can't be trusted to bring change."
According to the New York Times, Rhodes also writes that Obama called Mr. Trump a "cartoon," specifically pointing to his fascination with crowd size at rallies and political events, including his inauguration.
"Maybe this is what people want. I've got the economy set up well for him. No facts. No consequences. They can just have a cartoon," Obama is quoted as saying in Rhodes' book.
He also compared his handing over of the office to that of "The Godfather." "I feel like Michael Corleone. I almost got out," Obama says.
During his final days in office, Obama told "60 Minutes" that he felt Mr. Trump's campaign was largely "improvisational" but didn't think Mr. Trump could use those same tactics in office. He explained that Mr. Trump was successful because he was able to tap into a lot of the country's grievances.
"He has a talent for making a connection with his supporters that overrode some of the traditional benchmarks of how you'd run a campaign or conduct yourself as a presidential candidate," Obama told "60 Minutes."
Rhodes also describes some of the reactions from world leaders to Mr. Trump's win. According to the Times review, Obama had urged Canadian Prime Minister Justin Trudeau to take on a more "vocal role defending the values they shared" and described German Chancellor Angela Merkel's final encounter with Obama. She had a single tear in her eye, according to the Times.
"When they parted for the final time, Ms. Merkel had a single tear in her eye," the Times. Rhodes said that Obama noted, "She's all alone."
In his final address to staffers before leaving office, Obama urged a peaceful transition between the two administrations, remarking on the clear differences between himself and the president-elect.
There is no secret that the president-elect and I have some pretty significant differences," he said. "We are now all rooting for his success in uniting the country."
Editor's Note: Ben Rhodes is the brother of CBS News president David Rhodes.
Thanks for reading CBS NEWS.
Create your free account or log in
for more features.