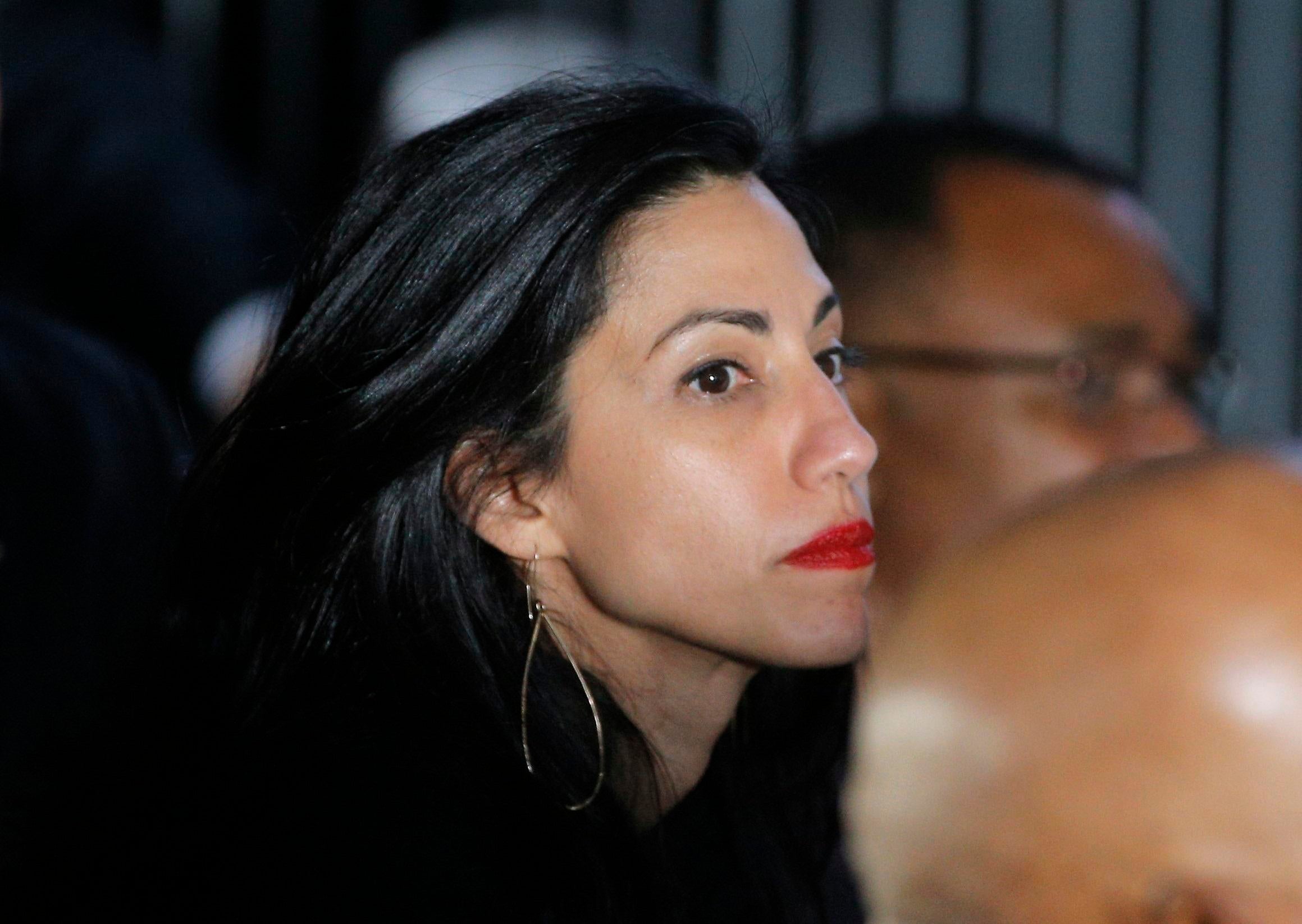 Huma Abedin headlines D.C. fundraiser for Hillary Clinton
Longtime Hillary Clinton aide Huma Abedin headlined a fundraiser for the Clinton campaign Thursday night in D.C., the first time she's appeared on Clinton's behalf since last week's news that the FBI was taking steps to review new emails relating to Clinton's private email server.
Usually a frequent fixture by Clinton's side on the campaign trail, Thursday's fundraiser was the first time she had been on the campaign trail for her boss since last week. Clinton campaign aides confirmed she was working from the campaign's Brooklyn headquarters this week.
Also attending the fundraiser, for which tickets ranged from $500 to $10,000, were designer Diane Von Furstenberg and Vogue editor-in-chief Anna Wintour.
The new emails the FBI is investigating were found on a laptop belonging to former New York Rep. Anthony Weiner, Abedin's estranged husband. Abedin was reportedly "surprised" the emails were on Weiner's laptop.
Abedin's lawyer, Karen Dunn, released a statement Monday saying she has "voluntarily" complied with law enforcement and State Department officials.
"From the beginning, Ms. Abedin has complied fully and voluntarily with State Department and law enforcement requests, including sitting for hours-long interviews and providing her work-related and potentially work-related documents," Dunn said. "Ms. Abedin's willing cooperation has been praised by Members of Congress and law enforcement officials alike. She only learned for the first time on Friday, from press reports, of the possibility that a laptop belonging to Mr. Weiner could contain emails of hers. While the FBI has not contacted us about this, Ms. Abedin will continue to be, as she always has been, forthcoming and cooperative."
Thanks for reading CBS NEWS.
Create your free account or log in
for more features.