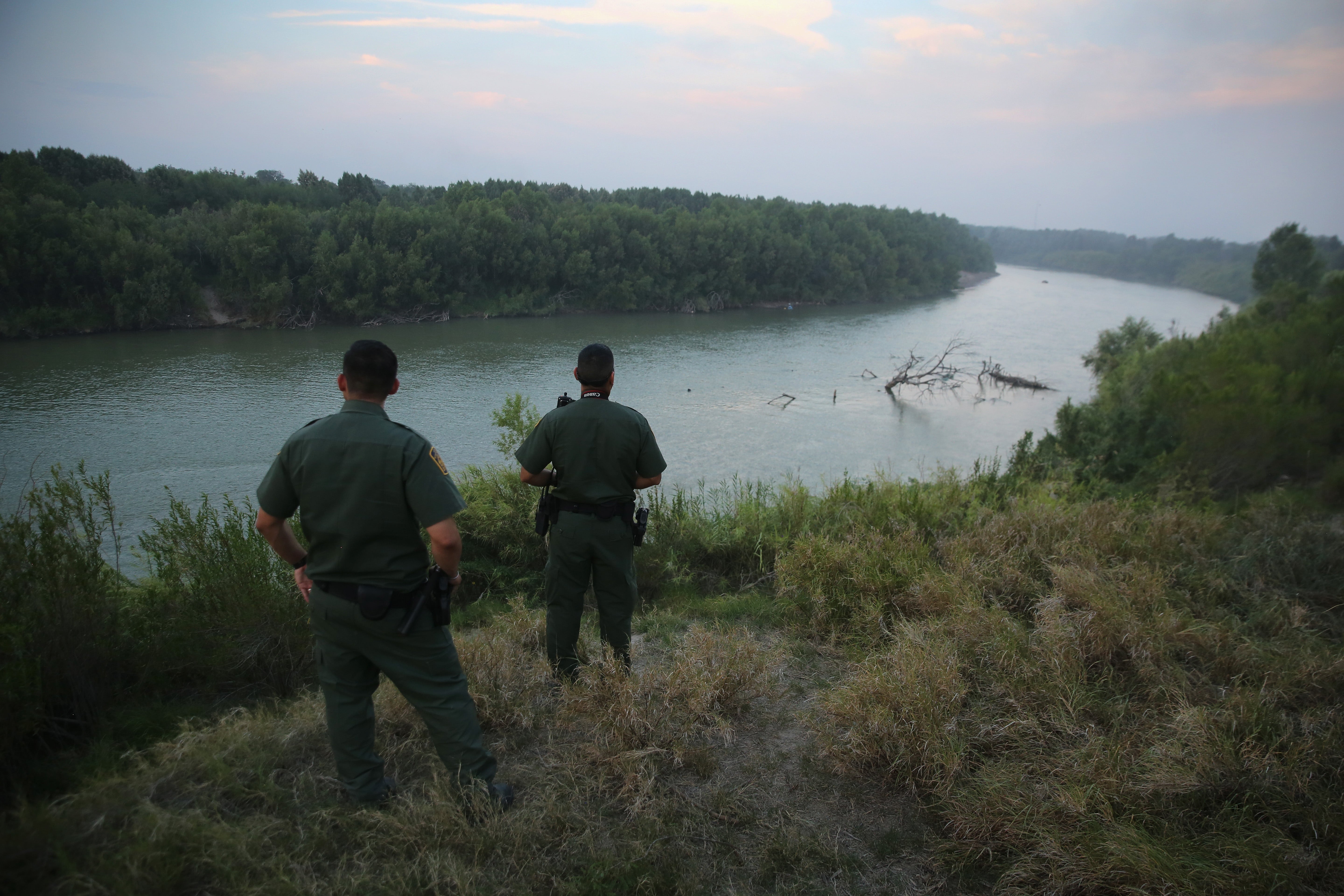 Homeland Security says terrorists haven't crossed U.S-Mexico border
Homeland Security Secretary Jeh Johnson shot back at claims that four foreigners who were apprehended after crossing the U.S.-Mexico border did not have ties to terrorism and were in fact members of the Kurdish Workers' Party (PKK), an organization that is fighting the Islamic State of Iraq and Syria (ISIS, also known as ISIL) in Iraq.
"In September the public heard a claim that four individuals with suspected ties to terrorism in the Middle East had attempted to cross our southern border," Johnson said Thursday at an event at the Center for Strategic and International Studies (CSIS). "Far fewer know that, in fact, these four individuals were arrested, their supposed link to terrorism was thoroughly investigated and checked, and in the end amounted to a claim by the individuals themselves that they were members of the Kurdish Worker's Party - an organization that is actually fighting against ISIL and defended Kurdish territory in Iraq. Nevertheless, these individuals have been arrested for unlawful entry, they are detained, and they will be deported."
Johnson was referring to a Sept. 17 House Homeland Security Committee hearing where Rep. Jason Chaffetz, R-Utah, asked Johnson if he was aware that four individuals with ties to "known terrorist organizations in the Middle East" were apprehended trying to cross the border into Texas.
"I've heard reports to that effect. I don't know the accuracy of the reports or how much credence to give them. But I've heard reports to that effect," Johnson said at the time.
Johnson's remarks Thursday attempted to rebut "claims that we have an open, 'porous' border, through which unaccompanied minors and members of terrorist organizations such as ISIL may pass."
In an interview with CBS News following Johnson's comments, Chaffetz stood by his concerns noting that the PKK has been designated a foreign terrorist organization by the State Department.
"I don't think that should be dismissed as insignificant. It does demonstrate how porous or our border is. These are terrorists nonetheless and they had no trouble crossing our southern border. That's a problem that must be addressed," Chaffetz said.
Chaffetz said that the men flew into Mexico City, hired a coyote to help them reach and cross the Rio Grande, and then make their way to a safe house. They intended to make their way to New York City, he said in an earlier interview with CBS News, although there was no specific indication they were here to commit a terrorist act.
"My question is: why aren't we prosecuting them, why are we simply deporting them?" he asked.
"There's no doubt in my mind that they're tied with terrorists. To try to say that they were good terrorists is a bit concerning coming from the Homeland Security Secretary," Chaffetz continued. "We were lucky that they're not tied with ISIS. They could have been."
He said he believed the information would not have become public if he had not pressed DHS for the information and questioned why the men are not being prosecuted.
Separately, Rep. Duncan Hunter, R-California, said on Fox News Tuesday that, "I know at least 10 ISIS fighters have been caught coming across the Mexican border in Texas." He cited the Border Patrol as the source of the information.
DHS was quick to say that was untrue.
"The suggestion that individuals who have ties to ISIL have been apprehended at the southwest border is categorically false, and not supported by any credible intelligence or the facts on the ground," DHS spokeswoman Marsha Catron said in a statement. "DHS continues to have no credible intelligence to suggest terrorist organizations are actively plotting to cross the southwest border."
CBS News Justice and Homeland Security Correspondent Bob Orr contributed to this article.
Thanks for reading CBS NEWS.
Create your free account or log in
for more features.