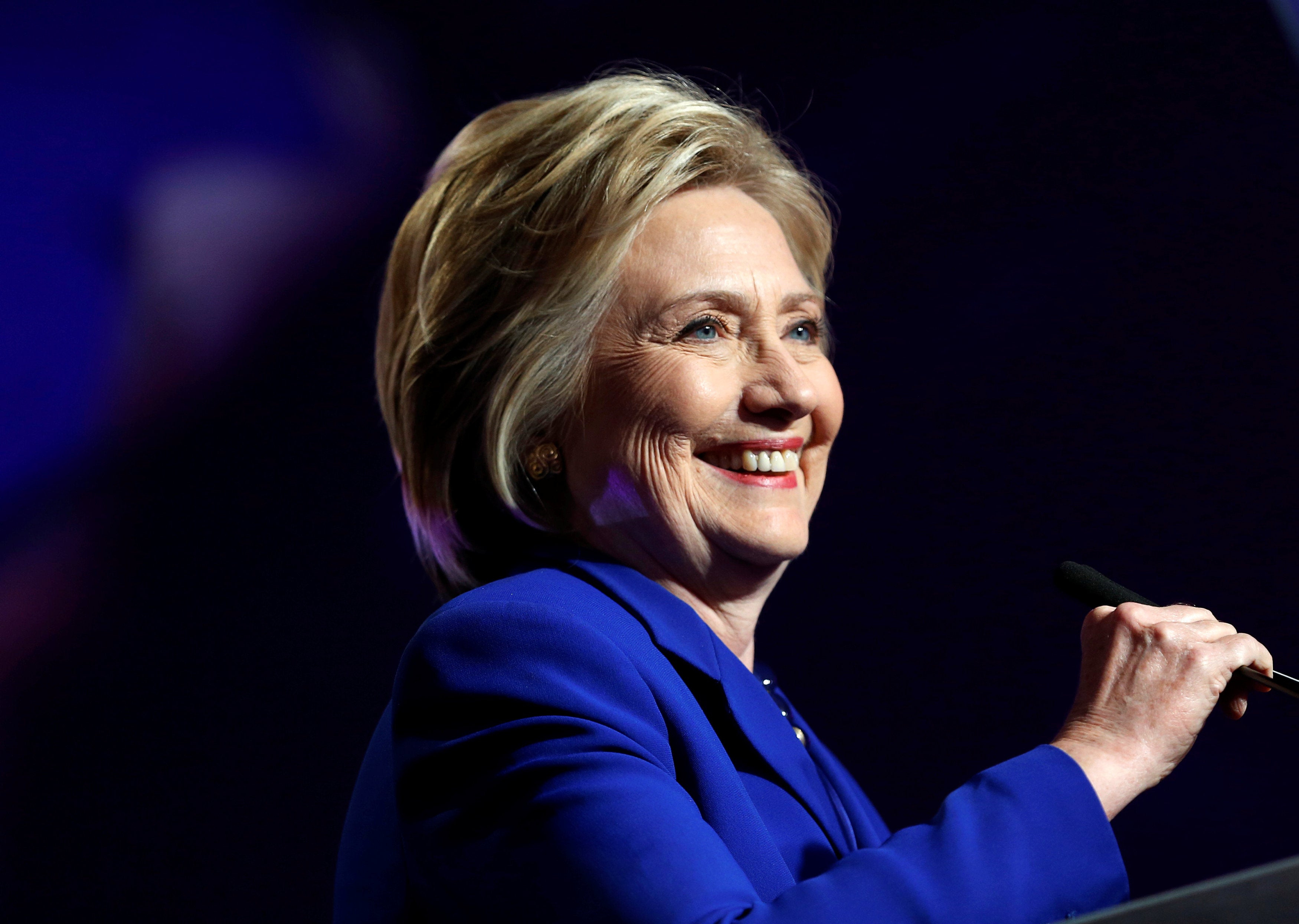 Hillary Clinton: Economists agree Donald Trump would lead U.S. back into recession
Hillary Clinton made the argument Tuesday that Donald Trump is unfit to manage the U.S. economy -- targeting his "rash and reckless temperament" and his private sector record.
"A few weeks ago, I said [Donald Trump's] foreign policy proposals and reckless statements represent a danger to national security. But you might think that because he spent his life as a businessman, he'd be better prepared to handle the economy. Well, it turns out, he's dangerous there, too," Clinton said in a speech from Columbus, Ohio.
Clinton said that economists all agree: "Trump would throw us back into recession," she said, adding that a former adviser to John McCain predicted the U.S. would lose 3.5 million jobs, incomes would stagnate and the national debt would explode under a Trump presidency.
"Just like he shouldn't have his finger on the button, he shouldn't have his hands on the economy," Clinton said.
Clinton warned that Trump's plan for Wall Street would be bad for the economy and she blasted his plans to repeal the Consumer Financial Protection Bureau and Obamacare. She also questioned why Trump refuses to release his tax returns, suggesting he hasn't paid taxes, or isn't as rich as he claims or hasn't given to charities as much as he has said he has.
"He'd rig the economy for Wall Street again. That will not happen on my watch, I can guarantee you," she said.
Ahead of the speech, the Clinton campaign pointed to a report by economist Mark Zandi, who said that a Trump presidency could lead to a long recession.
"By the end of his presidency, there are close to 3.5 million fewer jobs and the unemployment rate rises to as high as 7%, compared with below 5% today," wrote Moody economist Mark Zandi. "During Mr. Trump's presidency, the average American household's after-inflation income will stagnate, and stock prices and real house values will decline."
Zandi, who was a top economic adviser to John McCain's presidential campaign in 2008, is also a donor to the Clinton campaign. He prepared the report with three other economists.
A Trump adviser told the Wall Street Journal, however, that the Moody analysis was based "on flawed assumptions about policies that haven't been fully fleshed out by the campaign."
In response to the WSJ story about the Moody report, Trump's campaign released a long list of stories highlighting Zandi's support for President Obama's economic policies and links to his donations to Democratic politicians.
On Wednesday in Raleigh, Clinton will speak on her own vision for the economy, her campaign says.
CBS News' Hannah Fraser-Chanpong and Rebecca Shabad contributed to this report.
Thanks for reading CBS NEWS.
Create your free account or log in
for more features.