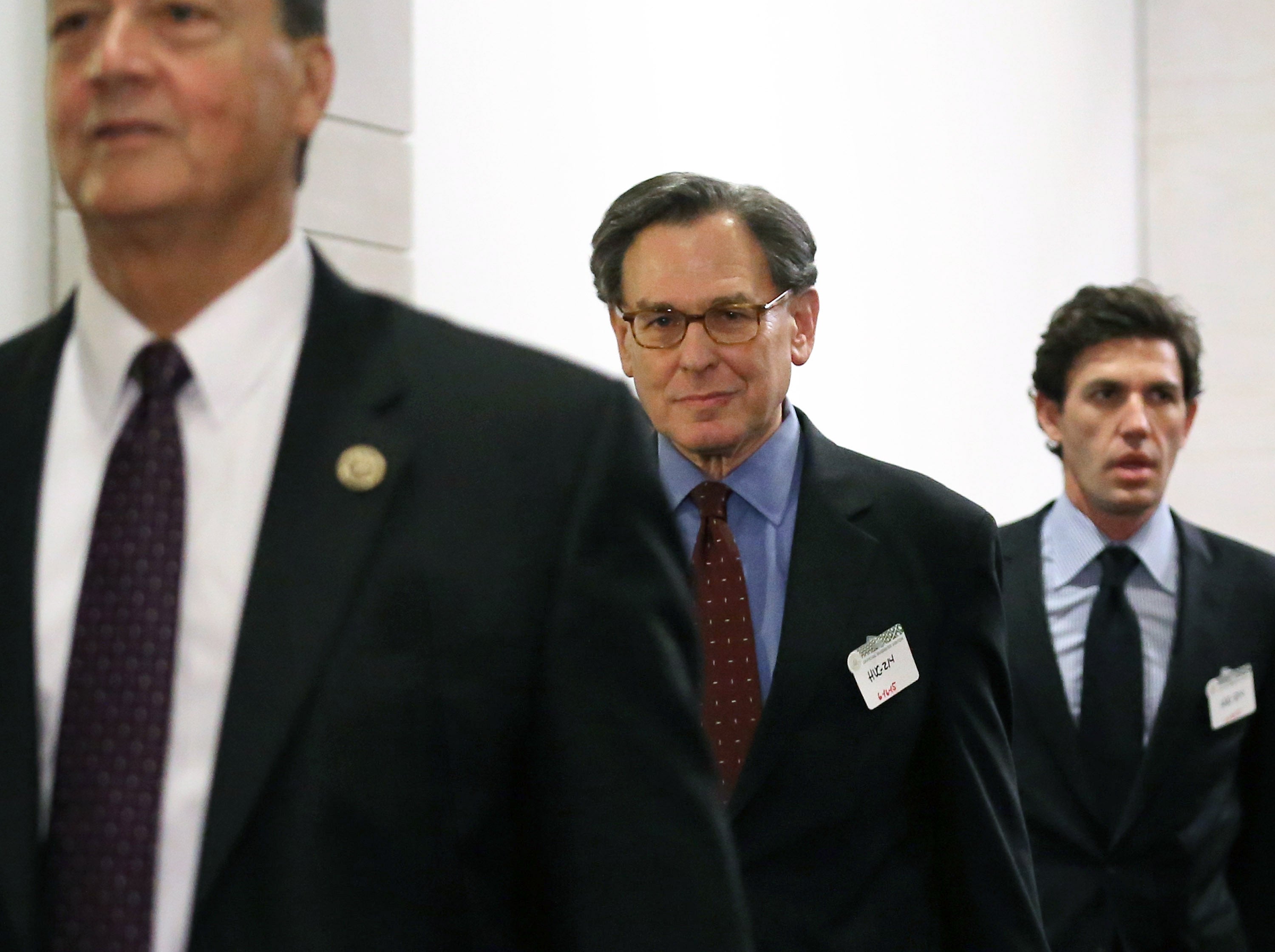 Clinton confidante Blumenthal testifies before House Benghazi panel
A long time advisor and confidant to the Clinton family, Sidney Blumenthal, testified in a closed session Tuesday before the House Select Committee on Benghazi after the committee received nearly 120 new pages of emails Blumenthal exchanged with former Secretary of State Hillary Clinton regarding the 2012 terrorist attack in Benghazi, Libya.
"Sidney Blumenthal produced to the Committee nearly 60 new emails regarding Libya and Benghazi," the panel's chairman, Rep. Trey Gowdy, R-South Carolina, said. "I think it's noteworthy that no committee of Congress that has previously looked in to Benghazi or Libya uncovered these memos and I will leave it to you to figure out if whether there was a failure to produce on the former secretary's part of there was a failure to produce on the Department of State's behalf."
Gowdy said the emails were never released to the public, and if the top Democrat on the panel, Maryland Rep. Elijah Cummings, approves, the emails will be released and added to Clinton's public email record. Otherwise, he added, they will be released after the required five days passes.
The State Department pointed out a "possible" discrepancy between what the committee requested and what Blumenthal handed over -- he may have given documents referencing Libya, while the department handed over those specifically referencing Benghazi. The department maintains that they have not seen what Blumenthal handed over so they cannot say for sure whether there is a discrepancy in records.
"The Department is working diligently to publish to its public website all of the emails received from former Secretary Clinton through the FOIA process," said State Department spokesman Alec Gerlach. "We provided the Committee with a subset of documents that matched its request and will continue to work with them going forward. Secretary Kerry has been clear that the State Department will be both transparent and thorough in its obligations to the public on this matter."
The emails are part of a collection of nearly 55,000 pages of messages from Clinton's private email account that she turned over to the State Department for review and release. The agency has been ordered by a U.S. district court judge to release the emails on a rolling basis, and some of those emails have been turned over to the House committee investigating the attack. The New York Times published nearly 350 pages of the emails last month.
Blumenthal's testimony came less than a week after Clinton held the first big rally of her 2016 presidential bid.
Cummings said Blumenthal's appearance before the panel was an example of how the GOP-led committee "has strayed far from investigating the Benghazi attacks and is now focused like a laser on attacking Secretary Clinton in her run for president," according to the Associated Press..
Thanks for reading CBS NEWS.
Create your free account or log in
for more features.