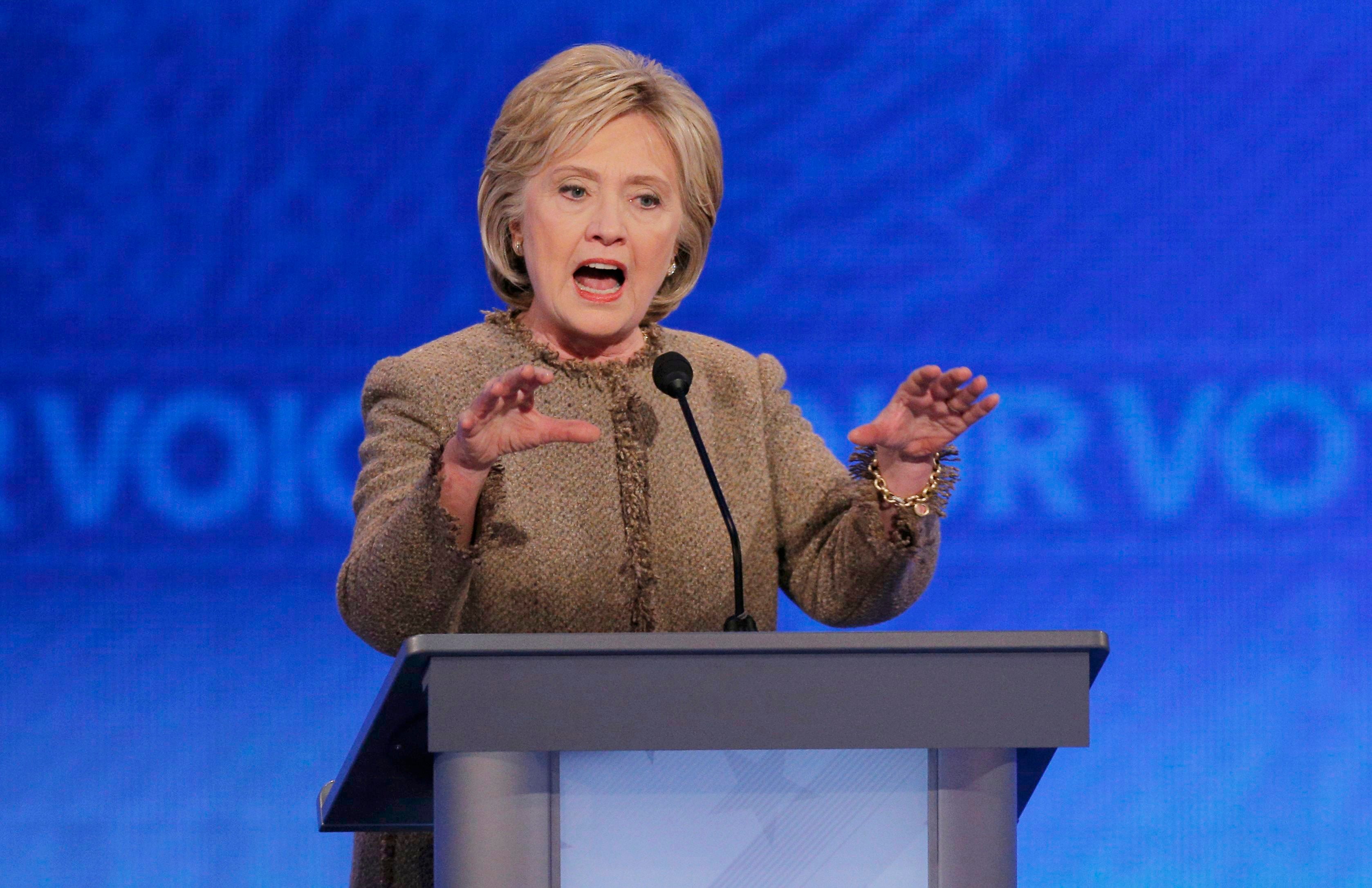 Hillary Clinton calls for additional sanctions against North Korea
Hillary Clinton on Wednesday called on the U.S. and its partners to immediately impose additional sanctions against North Korea after it claimed that it had tested a hydrogen bomb.
"If verified, this is a provocative and dangerous act, and North Korea must have no doubt that we will take whatever steps are necessary to defend ourselves and our treaty allies, South Korea and Japan," the former secretary of state and Democratic presidential candidate said in a statement.
"The United States and our partners, including the U.N. Security Council, need to immediately impose additional sanctions against North Korea," she added.
The U.N Security Council has already called a closed-door meeting for Wednesday.
China must be more assertive and take action, Clinton said, in deterring North Korea. The U.S. and its allies should also strengthen their missile defenses, she added.
Clinton warned that the next president will have to deal with rogue nations like North Korea.
"And threats like this are yet another reminder of what's at stake in this election," she said. "We need a commander-in-chief with the experience and judgment to deal with a dangerous North Korea on Day One."
Her rival, Sen. Bernie Sanders, I-Vermont, commented on North Korea's actions on Wednesday on ABC's "Good Morning America" and said the U.S. will have to lean more on China.
"China is North Korea's closest ally and they're going to have to push North Korea to start adhering to international agreements," he said. "When you have a hydrogen bomb, if that's true, you are a threat to China, as well."
The U.S. intelligence community, however, is "highly skeptical" that the North used a thermonuclear device, CBS News' David Martin reported Wednesday. The blast was in single-digit kilotons, and a thermonuclear device is measured in megatons.
Martin reports that U.S. intelligence had expected a test at some point because of the amount of the activity at the site.
GOP presidential contenders, meanwhile, are blaming President Obama's and Hillary Clinton's foreign policy approach for allowing North Korea to reach this point. Jeb Bush is also calling for additional sanctions.
Thanks for reading CBS NEWS.
Create your free account or log in
for more features.