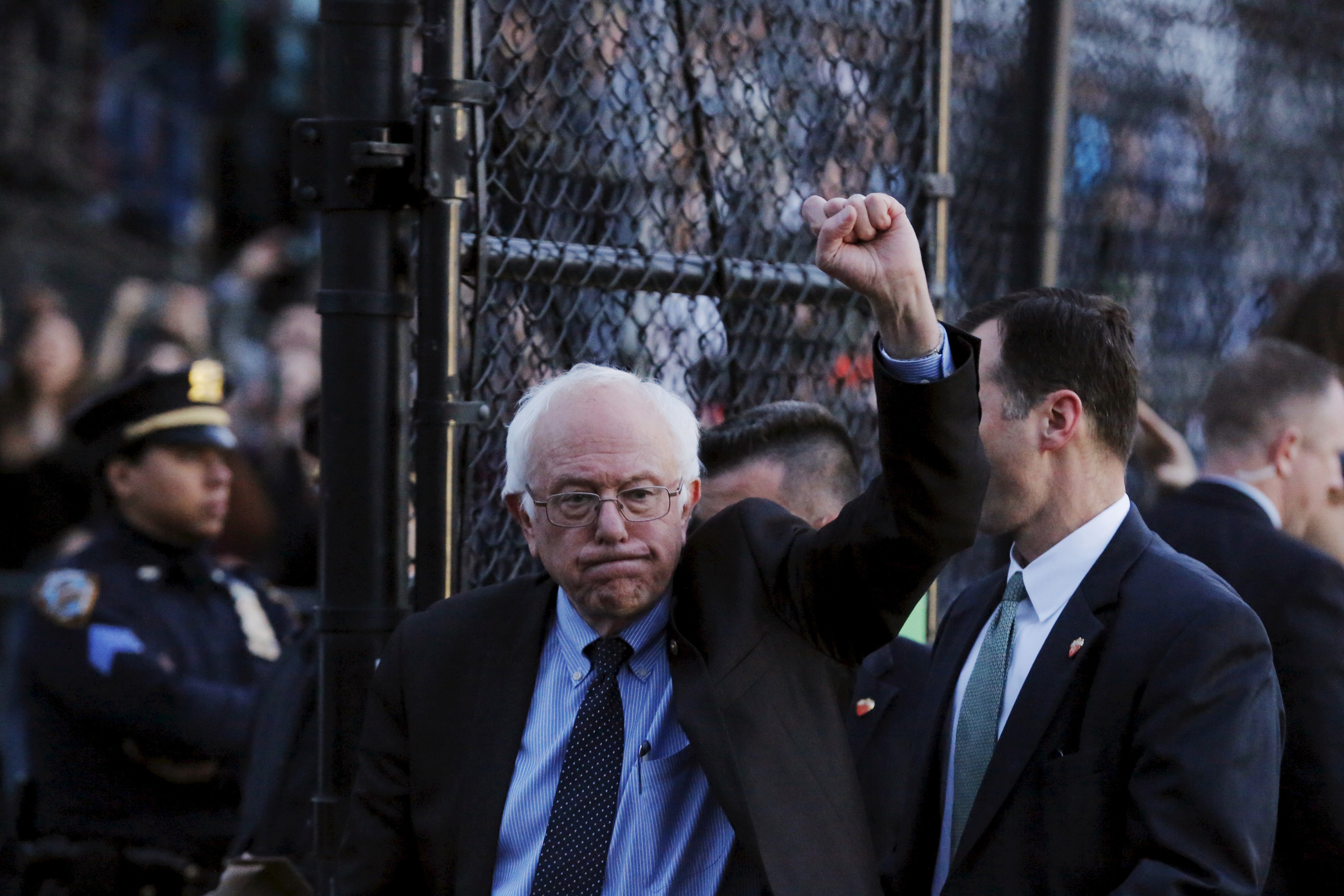 Hillary Clinton, Bernie Sanders virtually tied in national Democratic poll
Sen. Bernie Sanders and former Secretary of State Hillary Clinton are virtually tied among Democrats and Democratic-leaning independents nationally, according to a new McClatchy-Marist poll.
Sanders leads Clinton by two points, 49 percent to 47 percent, in the poll, which was conducted March 29 through March 31.
The senator has a substantial lead over Clinton among Latinos, taking 63 percent to her 31 percent.
He also does extremely well among young people, winning out Democrats and Democratic-leaning independents under 45 years old, 64 percent to 32 percent. Among those under 30, Sanders wins 76 percent support.
Clinton, meanwhile, has a 26-point lead over Sanders among Democrats and Democratic-leaning independents over 45 years old, as well as a 26-point lead among African-Americans.
"The difference between support for Sanders and Clinton is generational," Lee Miringoff, director of the Marist College Institute for Public Opinion, said in a statement. "Other distinctions blur when you account for a voter's age."
The poll is the latest sign of the momentum that Sanders boasted about after his victory in the Wisconsin primary on Tuesday night. In the last national Marist poll, conducted in November, Clinton led Sanders by 22 points.
Thanks for reading CBS NEWS.
Create your free account or log in
for more features.