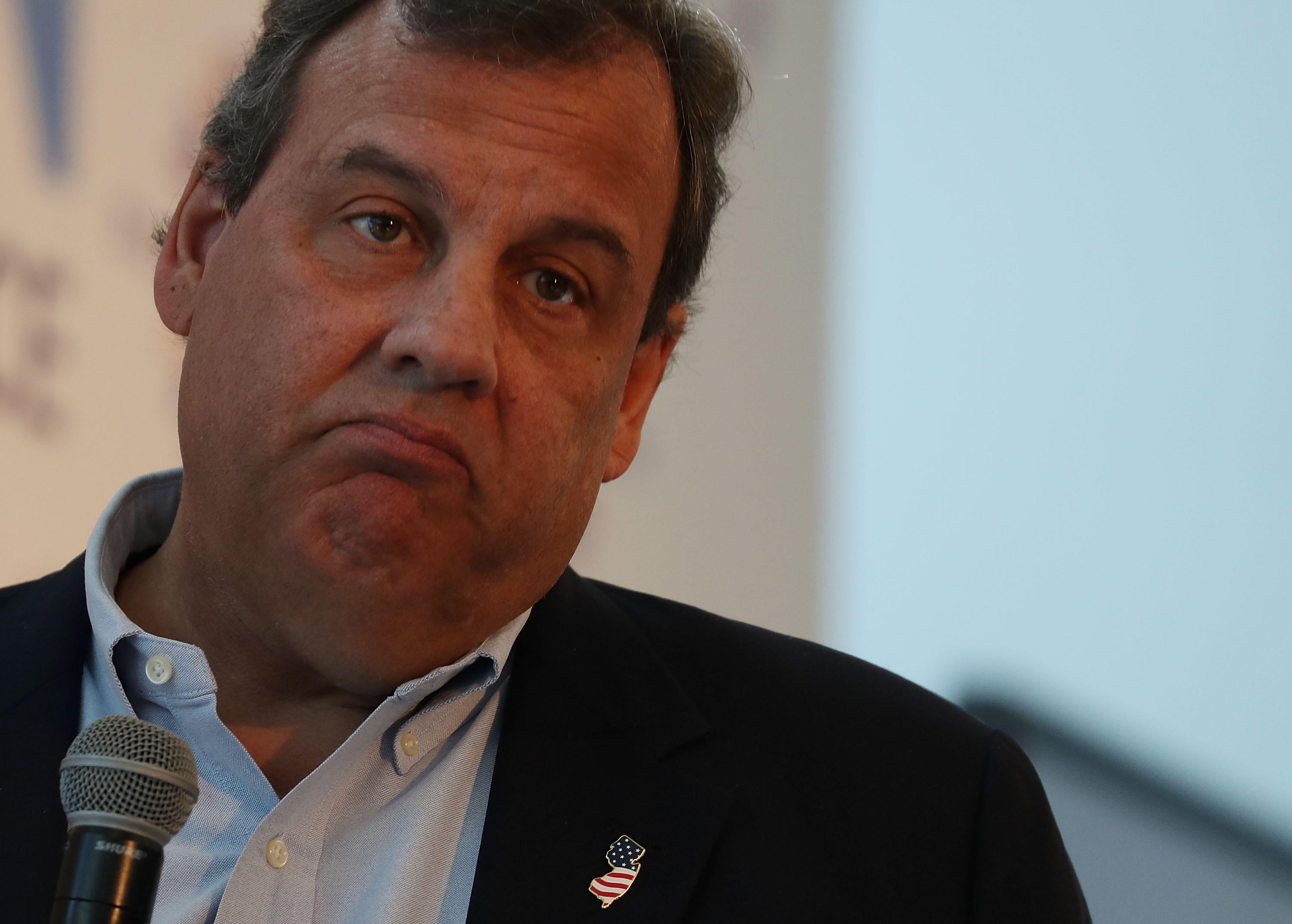 Chris Christie complains about his sports-radio audition
New Jersey Gov. Chris Christie has been on the air for 4.5 hours of sports talk radio this week as part of his audition to replace Mike Francesa at WFAN, the largest sports station in the New York metro area, and he had a gripe to air about his talk show tryout.
Francesca, nicknamed the "Sports Pope," is leaving his spot at the mic at the end of the year, and Christie, whose term is up in 2018, is a candidate to replace him in his regular afternoon drive time slot.
However, Christie doesn't feel that he was given a fair shot.
On Tuesday, the final day of his two-day audition, Christie complained to his co-host Evan Roberts.
"These are the two worst sports days of the year," Christie said on air. "They gave us the 10th and 11th of July. It's ridiculous. I think they're trying to say to us, 'If you guys can be good then, you can be good any time.'''
Christie was referring to the fact that even though baseball season is in full swing, he had little to talk about since baseball teams were off because of the All-Star break.
The New Jersey governor felt that the radio station had "raised the bar" for him and his co-host.
"They screwed us here," Christie told Roberts.
A recent poll from Monmouth University revealed that the governor touts a 15 percent approval rating. Respondents also described Christie as "pompous," "arrogant" and "crazy" in a word association exercise. In the first day of his audition, Christie fielded calls from angry constituents.
Roughly an hour into the show, "John from Montclair" (a town that voted against the governor twice) phoned in to talk about the "horrible job" Christie had done while in office. Later on, "Mike from Montclair" dialed in and called Christie pejorative names and confronted Christie on the "beachgate" scandal in which Christie was caught lounging on the Fourth of July holiday weekend at a New Jersey public beach that was otherwise closed off to the rest of the state's taxpayers.
"I love getting calls from communists in Montclair," Christie quipped.
Thanks for reading CBS NEWS.
Create your free account or log in
for more features.